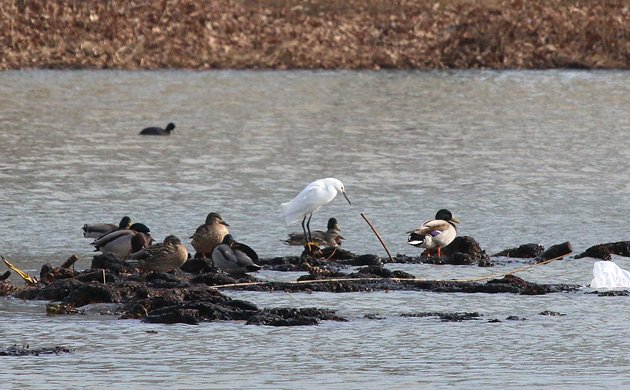 March Madness is on everyone's mind right now, at least in the United States. But I'll tell you what March Madness really is… looking out the window on the first (and second and third) day of spring and seeing fresh snow. Madness!
Because of said snow, the smart birds are refraining from returning to Rochester; we're dealing with a lot of confused robins and smug starlings. But on the topic of snow, Corey's Best Bird of the Weekend was the first Snowy Egret of the year in New York State, one he found at Baisley Pond Park in Queens, a rather unusual location for the species to begin with, much less at the very beginning of spring.
How about you? What was your best bird of the weekend? Tell us in the comments section about the rarest, loveliest, or most fascinating bird you observed. If you've blogged about your weekend experience, you should include a link in your comment.