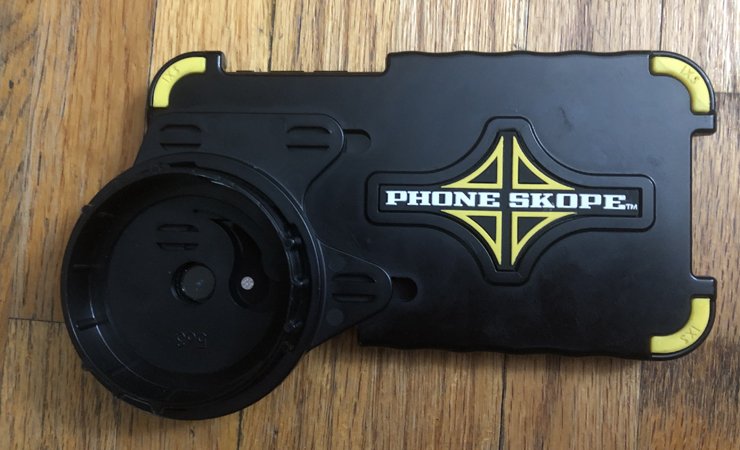 Two weekends ago I was scheduled to take part in a live birding video, one of twenty birders from across North and South America who were out and about looking for good birds to share with the world through Swarovski Optik Birding's Facebook page. The video, which was a blast to take part in and endlessly entertaining, would not have been possible without everyone participating having the ability to hook the wonderful cameras in our phones to our spotting scopes. Enter Phone Skope.
Phone Skope makes cases that you slip your phone into. A variety of adaptors allow you to hook your phone to whatever optics you are using, whether it is a spotting scope, a microscope, or a binocular. In my case, I put my iPhone X into the case and hooked it to a Swarovksi STX 30-70 X 115 scope and, voila, I was shooting video! It really was (and is) that easy! But, I am sure skeptics are saying, the video quality can't be that good, can it?
Not a bad video of a young White-crowned Sparrow, right?
The sparrow was remarkably cooperative and that is an important aspect of getting decent video. After all, it's a lot easier to lock the scope onto a subject and let the video record than it is to track a moving bird. There's a reason that camera operators for sporting events make decent money! I am very appreciative of birds that sit still now.
This Pine Siskin was so focused on eating primrose seeds it completely ignored me.
Not all videos work out so well. Sometimes the birds are too far to get clear shots, the tripod isn't on stable turf, and the bird doesn't cooperate. This can result in bad videos and colorful language.
I hate this Osprey.
So, other than obnoxious birds, what are the drawbacks? First off, if you are trying to document birds quickly than this set up is not going to work for you. Getting video or photos through a scope is going to take a few seconds at least to set up and you know that birds often don't sit still so long. It takes practice to get decent footage and I'm still not there with moving birds. Don't plan on using this set up to document a rarity that is hiding deep in the brush, though it does work for distant species that might be beyond the range of your SLR. And when you get a cooperative bird nice and close, well, it's pretty awesome.
I don't think I've ever had a Nelson's Sparrow sit up so long.
If you're looking for a way to get good video without having to spend a fortune on equipment and you already own a scope and a smart phone I can't recommend Phone Skope highly enough.
…
***Phone Skope sent me an adaptor for free to use. No promises were made about writing anything for the blog, let alone anything positive. The opinions expressed in this post are my own and not influenced by my having received a free adaptor.***