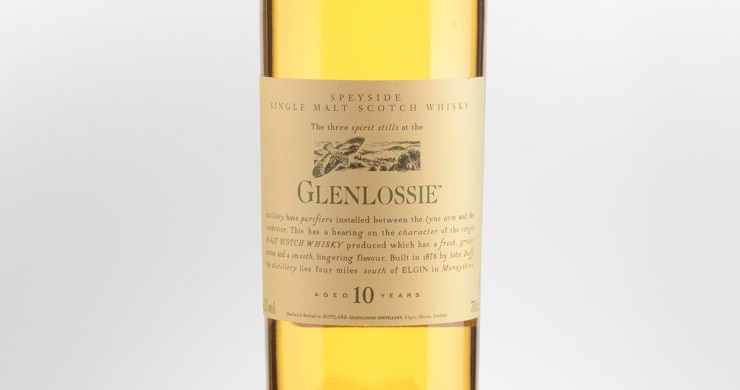 Whiskey Month at Birds and Booze:
After going on hiatus last year, Birds and Booze's Whiskey Month at 10,000 Birds is back and setting its sights on whiskeys all month long this February. The cold and dreary dead of winter is as good a reason as any to warm up with a restorative dram of uisce, especially after a blustery morning spent scanning flocks of gulls on an icy shore, trudging through woodland snowdrifts in search of new year-birds, or any other half-crazed birding one does in the dead winter. All month long we'll be visiting – in spirits, at least – the rugged Celtic landscapes of Scotland and Ireland where whiskey was born and – with luck – have a look at the birds that inhabit them.
One of the rites of passage I underwent as a birder following my move from New York City to upstate New York was my first winter excursion to the rolling, snow-covered grasslands north of Albany to look for Short-eared Owls (Asio flammeus). This incredibly widespread species ranges around the Northern Hemisphere (and much of the Southern as well), and is found in locations as disparate as the Arctic tundra, Hawaii, Cuba, and the Galapagos – as well as many places in between. But the species is most often encountered here in New York as a seasonal visitant as they return year after year to fallow farm fields and frozen marshes across the state to overwinter. Around Albany, the best places to see these amazing birds is the Washington County Grasslands near Fort Edward, about an hour north of the state capital.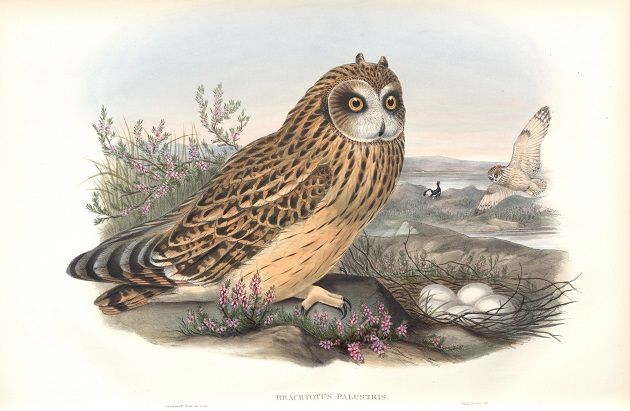 Illustration of a Short-eared Owl from The Birds of Great Britain (1873) by English ornithologist John Gould (1804-1881).
When I call this a rite of passage it's because watching Short-eared Owls in winter in New York is one of the most miserably frigid experiences I've had as a birder – and one I've endured on more than one occasion. I ended up striking out on that very first visit and while I've seen Short-eared Owls on many visits since, it's never a pleasant experience standing for hours on a late afternoon in January or February in the bone-chilling cold and biting wind, no matter how much care you took in bundling up at home. You can wait all afternoon just to catch a frustratingly brief glimpse of a single owl emerging from its hunkered-down shelter in the thick grass just as the very last ray of daylight is giving out. Sometimes you'll see no owls at all. And at other times, they're out in full force before dark, with several dancing overhead in their effortlessly buoyant, crepuscular sorties. It's always a great treat to witness this scene – but again, it's usually something experienced in near-Arctic conditions. You usually wind up frozen either way, owls or not.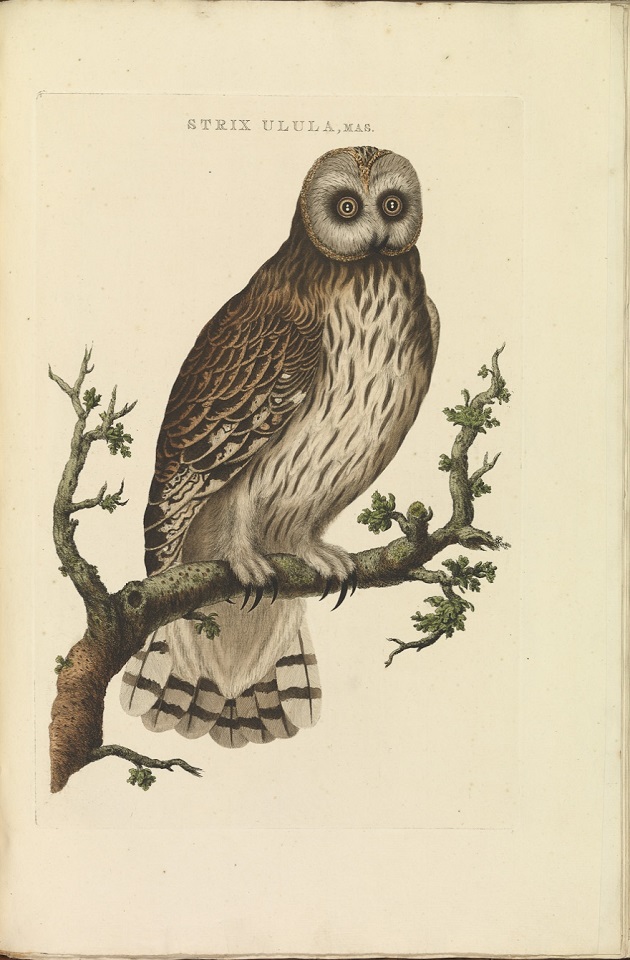 Short-eared Owl from Nederlandsche vogelen ("Dutch Birds") by Cornelius Nozeman (1720-1786) and Christiaan Sepp (c. 1710/12-1775).
Whether you've been out gulling or owling, I'm convinced there are few better ways to warm up after a bitter cold winter's day of birding than by enjoying a dram of whisky afterwards. A Short-eared Owl courses silently over the wintry Scottish moorlands in search of prey on the label of this week's featured whisky, a 10-year-old single malt from the Glenlossie Distillery, making this bottle a particularly attractive selection after leaving the owls to their quarry once the sun has set.
Like last week's whisky from Glen Spey, the Glenlossie 10-year-old is released as part of Diageo's Flora and Fauna range, which bottles whisky from Scotland's lesser-known production distilleries. In the case of Glenlossie, most of its whisky winds up in blends for the Johnnie Walker label. The distillery dates to 1867 and just about a dozen miles down the road from Glen Spey, in the Moray town of Elgin in Scotland's Speyside whisky region. Like Glen Spey, it also employs purifier pipes in its distillations, giving its whisky a lighter, estery character. Glenlossie's process water is from the Bardon Burn and it draws cooling water from the Gedloch and Foths Burn.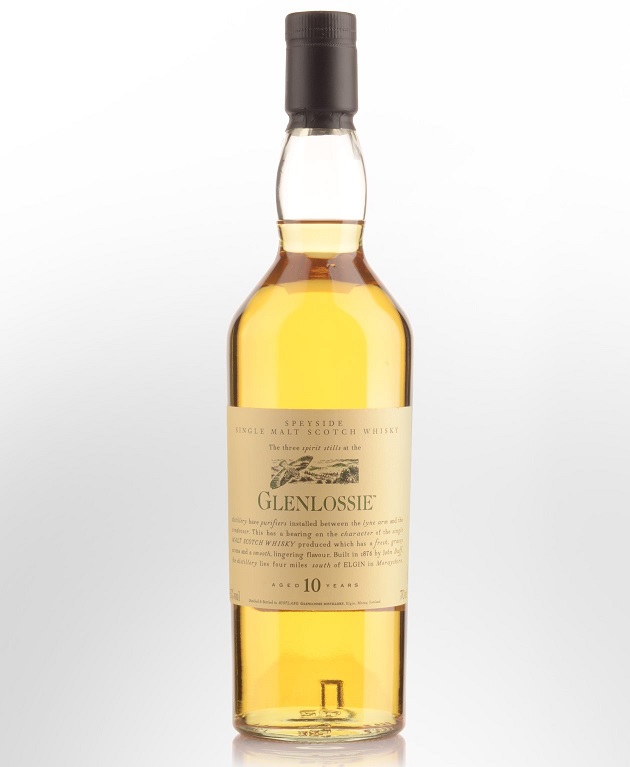 The resulting whisky is bright and grassy, with hints of lemon, vanilla, and toast. Glenlossie's fruity and malty palate offers touches of honey, candied citrus, banana, and nutmeg, with an orangey bitterness at the edges. The finish is long and peppery, with plenty of cocoa and baking spices.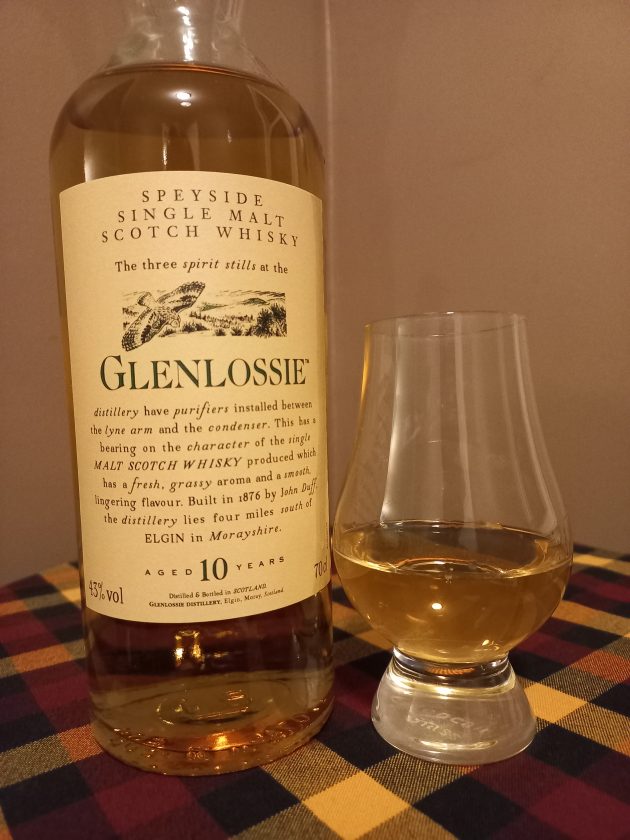 Good birding and happy drinking!
---
Glenlossie Distillery: 10-Year-Old Speyside Single Malt Whisky

Three out of five feathers (Good)