By the time you read this post I will still be in New York but I'll be looking forward to leaving for the 2011 Midwest Birding Symposium in Lakeside, Ohio.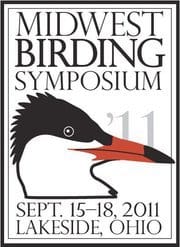 Kind of.  Mostly.  Why would I not be wholeheartedly gung-ho about going to what is unanimously and resoundingly considered an excellent, fun, exciting, star-studded, bird-filled, and magnificent event?  One little four-letter word.  O-H-I-O.
Now, New Jersey jokes aside, I am not usually one to hold grudges against arbitrary political entities grafted onto geographical features.  But Ohio worries me.  What could possibly be so wrong with The Buckeye State that it could cause such trepidation in someone who is normally gung-ho about travelling?  Let's take a gander at some of the pros and cons that I came up with…
CON – There is a song called "Only Bad Things Happen in Ohio."  That can't be a good sign.  Especially as the quality of the song seems to prove the point.
PRO – The American Federation of Labor was founded in Columbus, Ohio in December of 1886.
CON – Though Ohio joined the United States in 1803 Congress forgot to pass a resolution formally admitting the state. Finally, in 1953, Ohio was formally admitted into the union retroactively to 1803.  Personally, I think that they should have had to go to the back of the line and not cut in front of Alaska and Hawaii.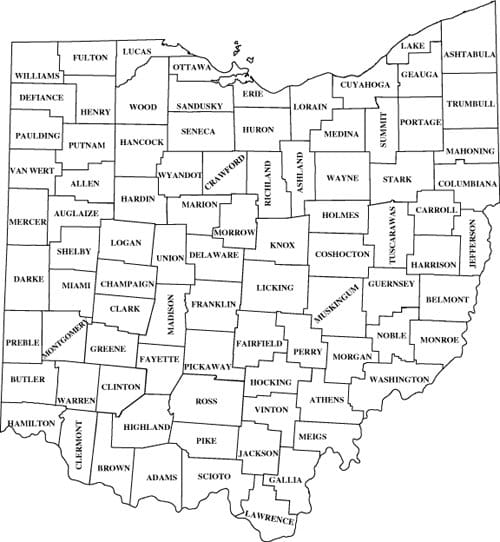 PRO – Canton, Ohio is home to the Professional Football Hall of Fame.
CON – Ohio is home to two professional football teams, the Cleveland Browns and the Cincinatti Bengals, that should probably go back to being amateurs.  Or just disbanded.  And you don't even want to get started on the disasters that are the Cleveland Indians, Cleveland Cavaliers, and Cincinnati Reds.  Perhaps Ohio should just give up professional sports altogether? (Note that none of the aforementioned teams are named for birds — could there be a connection?)
PRO – DeHart Hubbard, an Ohio native, was the first African-American to win an Olympic gold medal.  He did it in 1924 in Paris in the long jump.  Jesse Owens is also from Ohio and he won four gold medals at the 1936 Olympics in Berlin.  See?  Ohio should stick with amateur sports!
CON – The America's first traffic light debuted in Cleveland, Ohio in 1914.  It was shortly followed by the first instance of road rage.
PRO – Julie Zickefoose, Bill Thompson, Nina Harfmann, Kenn Kaufman, Kim Kaufman, Susan Kailholz-Williams, Jim McCormac.  I know I have forgotten other Ohio-based bird bloggers.  Chalk my crumminess up as a con for New York.
CON – John Boehner. John Kasich. SB 5.  None of these deserve a link.
PRO – Seven Presidents of the United States were from Ohio.
CON – They all pretty much sucked.
PRO – I could see my first-ever Kirtland's Warbler.
CON – I probably won't.
PRO – Buckeyes!
CON –  Sauerkraut balls  🙁
I could go on forever.  But what matters is that I will be in Lakeside, Ohio, at the 2011 Midwest Birding Symposium, finding out for myself if Ohio is a state worth visiting by the end of the day tomorrow.  What are your reasons for going to or avoiding Ohio?  See you in the comments!
…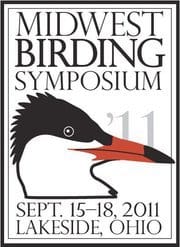 This post was written in my capacity as an "Official Blogger" at the 2011 Midwest Birding Symposium which is like being President of the United States except without Secret Service protection and the ability to drop bombs on people you don't like.  If you somehow made the absurd decision to not attend the symposium this year you should make amends and plan to attend the 2013 Midwest Birding Symposium which will also be held in beautiful Lakeside, Ohio. Thanks to the folks at the symposium for having me and I'll see you all in 2013!
…