The Oceanside Marine Nature Study Area in Hempstead, NY, a marvelous saltmarsh preserve on the south
side of Lond Island, is well known for its nesting Seaside and Saltmarsh Sparrows, to say nothing of the video camera-monitored Osprey nest and breeding Clapper Rails (which this year also had a camera on the nest which allowed viewers to watch 14 (!) eggs hatch).  Less attention is paid to some of the other birds that can be seen there, even when those birds are rather impressive in their own right.  On my trip there with Daisy and our novice birder friend, Kerry, however, we couldn't help but pay attention to the Great Egrets that seemed to think that they deserved every bit as much attention as the rarer species.  We couldn't have gotten away from the giant white birds even if we wanted to!
The Marine Nature Study Area is a great place to bring a novice birder during the doldrum days of summer.  The birds are big and bright and easy to see and there is always the chance that a rarity like a Clapper Rail will show itself and completely warp the mind of a new birder into thinking that this birding thing isn't so tough at all.  But I'll get into the other birds we spotted in my next post; this one is for the Great Egrets.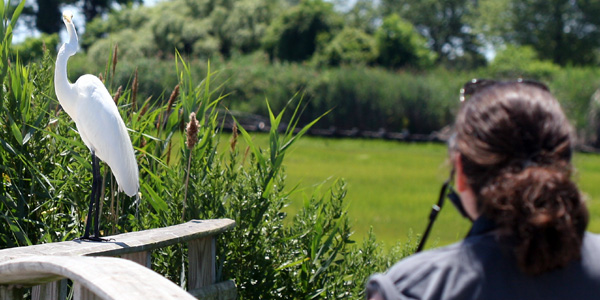 Kerry and a Great Egret enjoyed watching each other.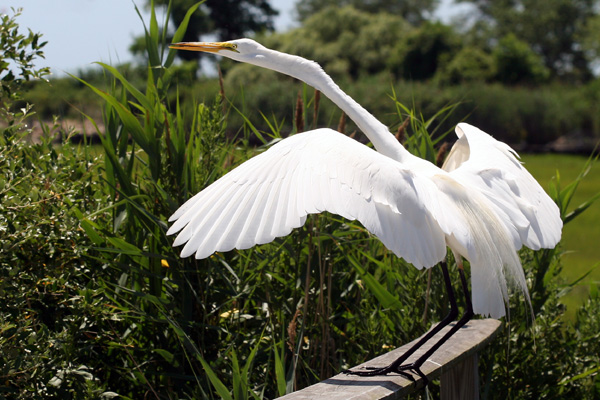 The Great Egrets just couldn't stay away.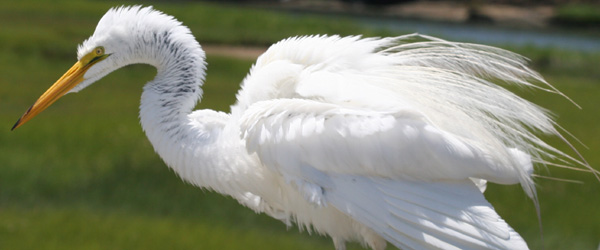 They are beautiful, even when disheveled.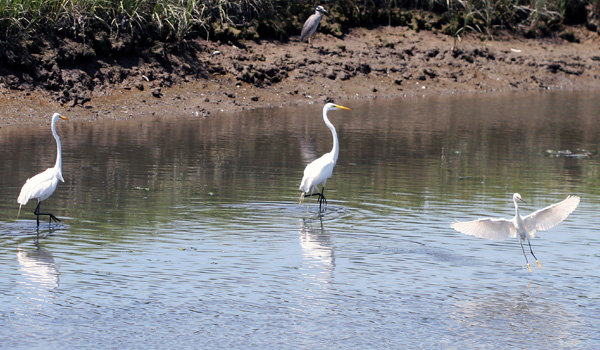 This Snowy Egret helpfully showed its yellow feet and smaller size.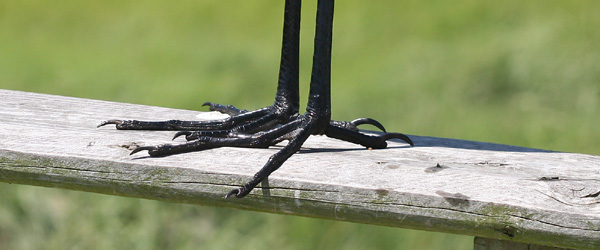 Great Egrets, of course, have black feet.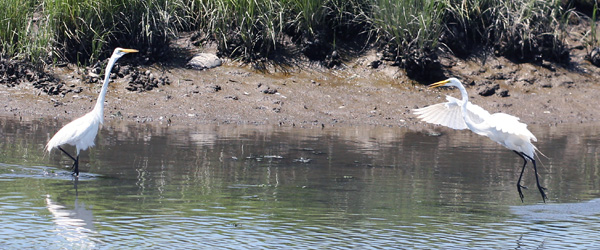 We were greatly amused by a Great Egret turf war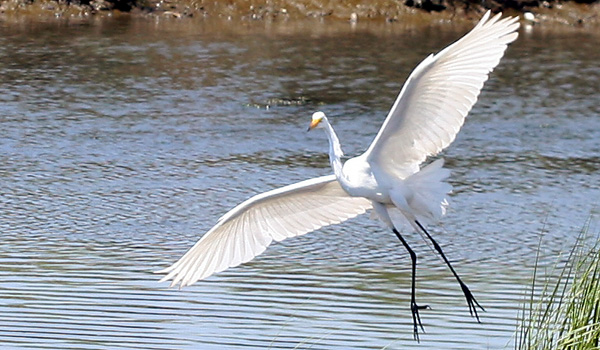 and we were impressed by their almost five-foot wingspan
and by their plumage, even from the rear!
I think that now Kerry will never have a problem identifying a Great Egret, even from a distance.  And up close, well, how can you misidentify this?