At the moment around Broome we have Hakea macrocarpa flowering profusely. The trees will be flowering for a few months now and they are currently attracting a lot of birds and insects to their flowers. We have two of these trees in our own garden, but they are not flowering quite as profusely as one of the trees in Cygnet Park. Hakea macrocarpa is endemic to Australia and will quite happily grow in very poor soil. We have always had native plants in our garden, but they often last only about ten years and we have relied mostly on self-seeding for more native plants. Looking back at my post from ten years ago we don't have any of those particular plants now, but we do have "offspring" from some of them.
At the moment you can stand near the Hakea macrocarpa and watch all of the Honeyeaters come in to feast on the nectar. They appear to be more attracted to the flowers in the morning from my experience recently.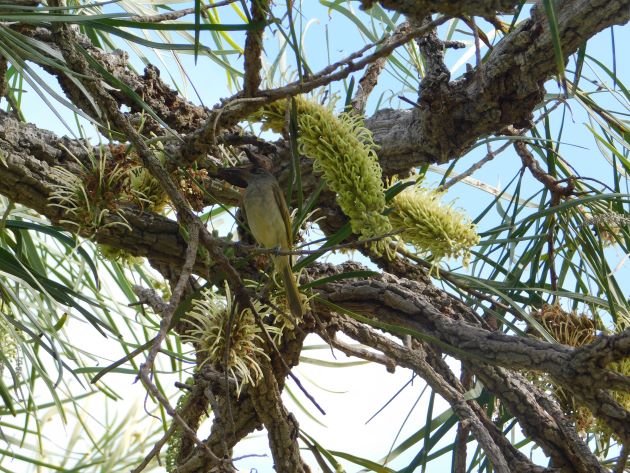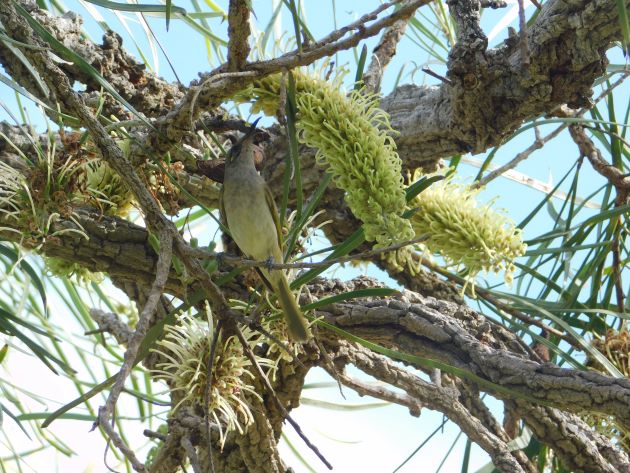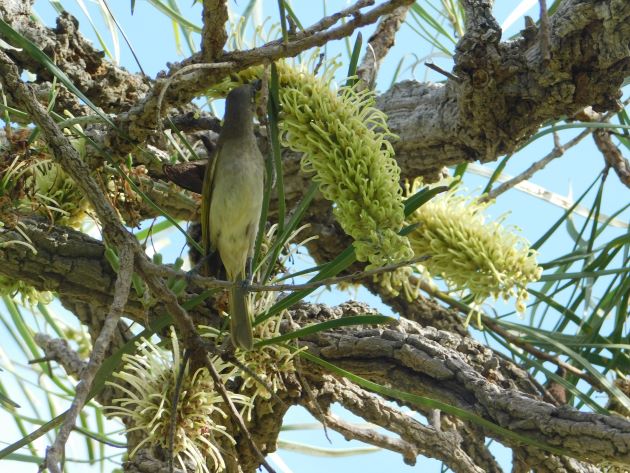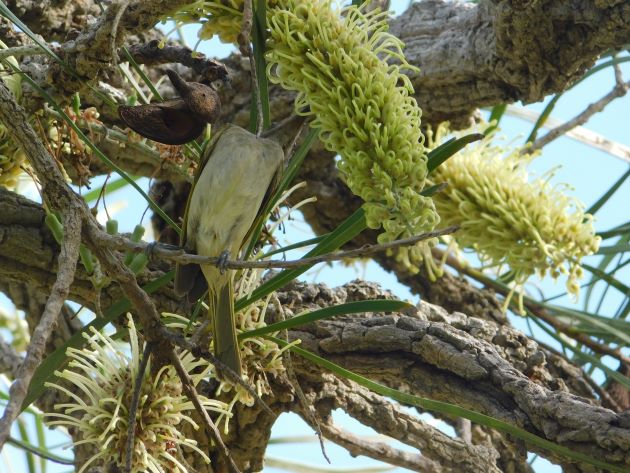 Brown Honeyeater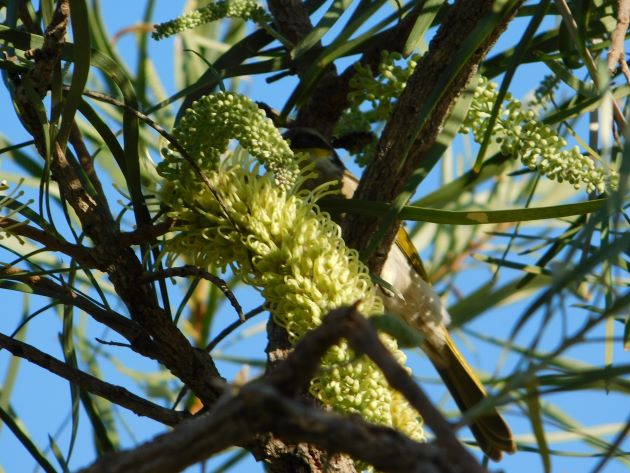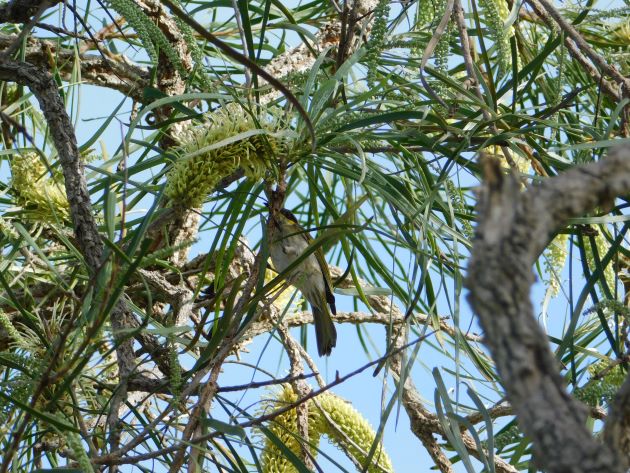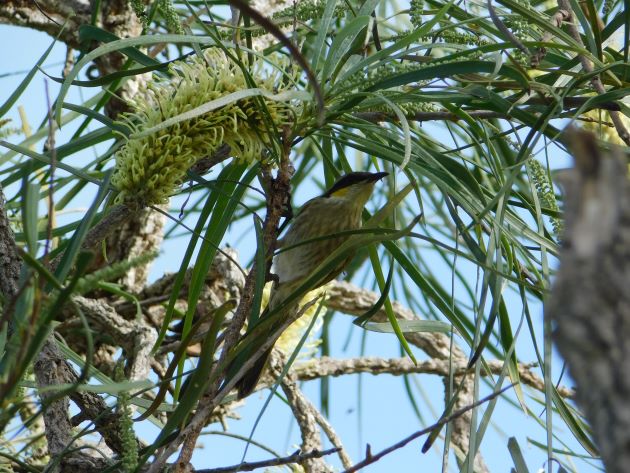 Singing Honeyeater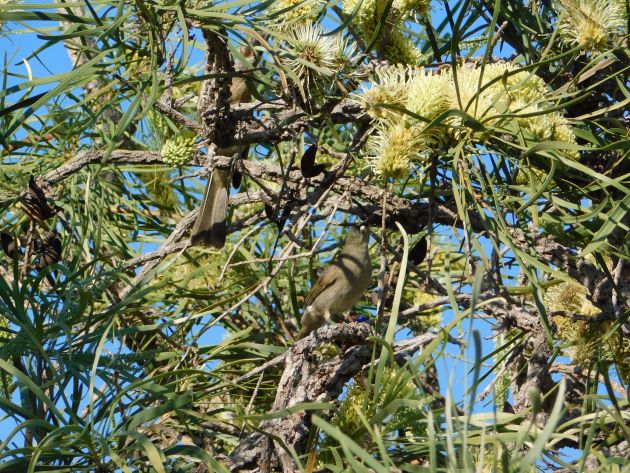 White-gaped Honeyeater and Little Friarbird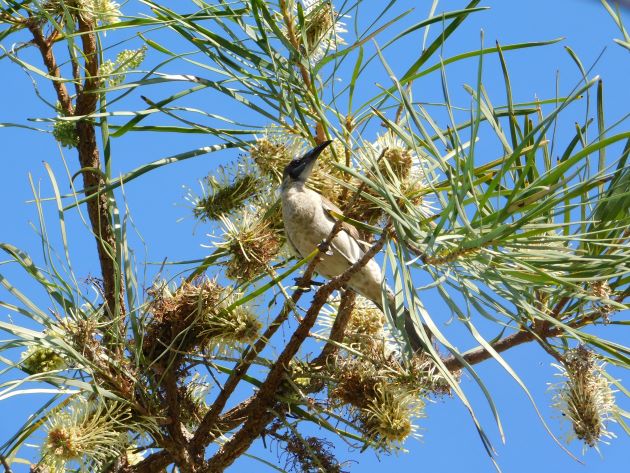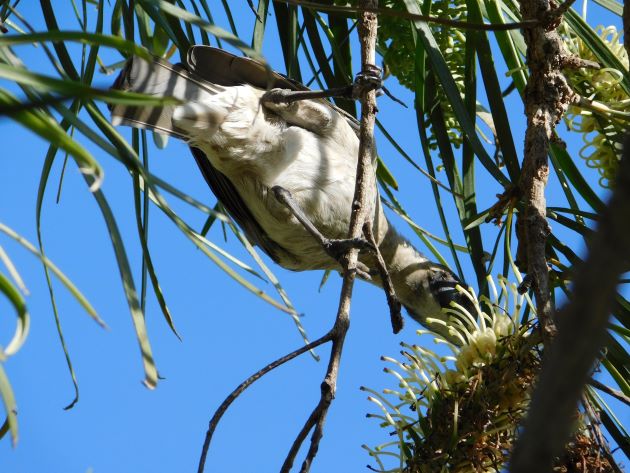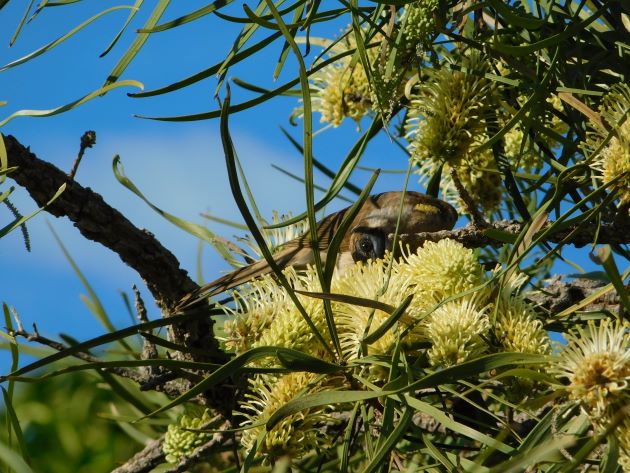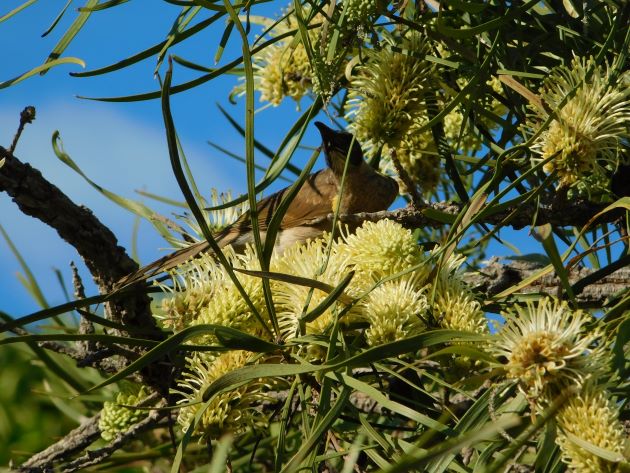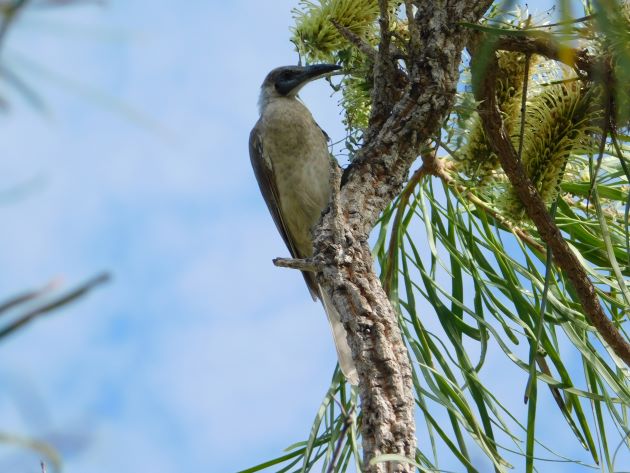 Little Friarbird
The problem, as you can see, is that there are a lot more flowers than birds and so trying to photograph the birds can be quite tricky! It is hard not to be impressed by such a beautiful tree at this time of year. Even the bark of the tree has character!
There is a handy little booklet that you can access online that tells you which plants are ideal to grow in the pindan soil around Broome. This is a very useful little guide to get the most from your garden with the least amount of water and to attract the most wildlife. It would also apply to other areas of Australia with a similar climate and soil.