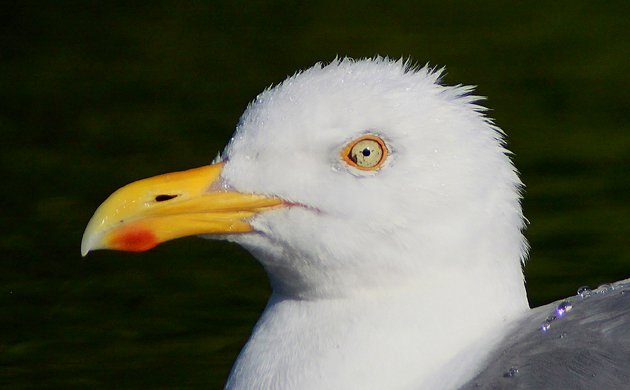 It is hot in New York City as it should be in July. What has been unusual about the weather of late is the rain. For over a week we have been getting heavy rainfall almost every single day for at least a short time. This has been a boon for mosquitoes, which is very annoying and, considering the diseases they carry, potentially dangerous.
But the excess rain has also formed some pretty big puddles and the one in the parking lot at Big Egg Marsh at the southern end of Broad Channel, Queens, is one of the biggest that I know of. How many puddles do you know of that attract Yellow-crowned Night-Herons, Glossy Ibis, and a variety of gulls in to bathe and drink? (And that's saying nothing of the Mallards that swim around on it.) If the puddle wasn't in the middle of a parking lot it would probably be classified as a pond but in the middle of a parking lot it is, which makes it a perfect place to digiscope from a car. The car serves as a blind and as a defense against the sun and mosquitoes. And you end up with pictures like this: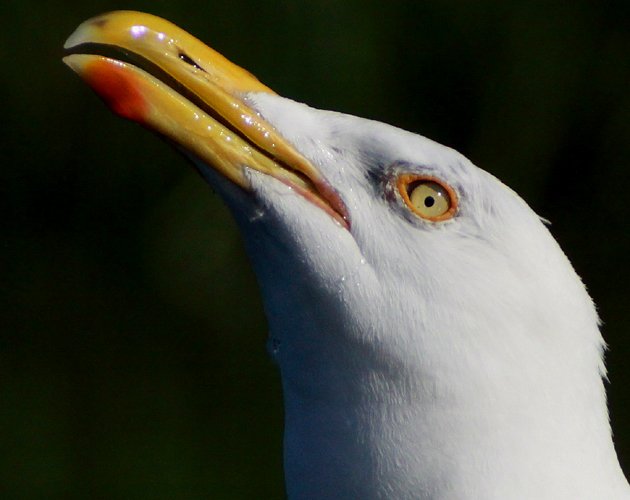 Though I had several species to choose from I spent most of my time digiscoping the Herring Gulls. They were just being more photogenic for some reason. Anyway, it seems like a big puddle is their way to beat the heat – here's hoping you have found something that works for you!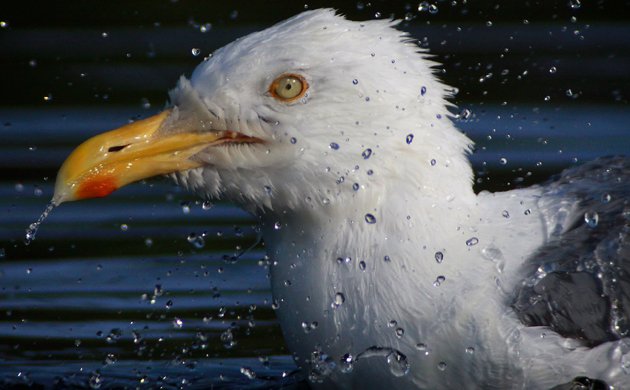 It was pretty impressive just how much water the gulls would splash into the air as they bathed.
You can click the shot above to get a bigger version.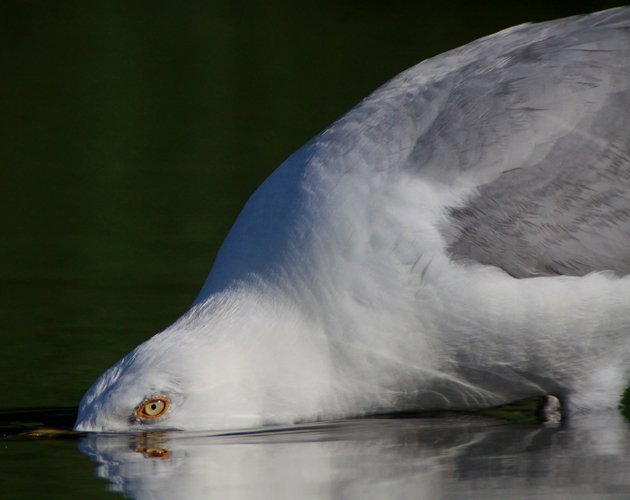 Though it is just getting a drink, I like to think that this Herring Gull is pretending it is a submarine.
Like most birds, Herring Gulls must tip their heads back to swallow water.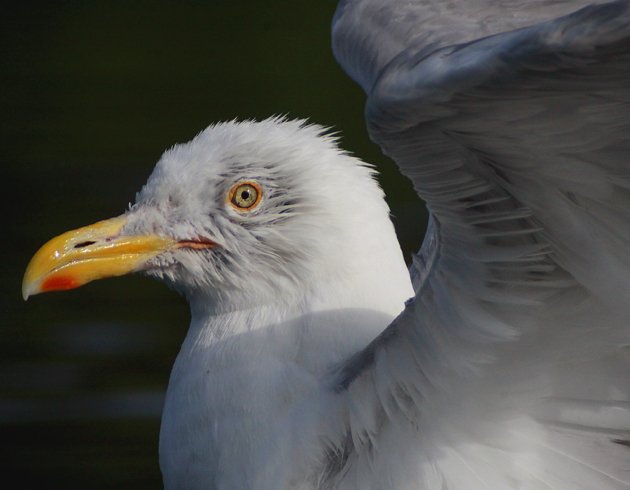 Even with a waterlogged face this bird manages to look pretty good.
…
I hope you enjoyed these shots, all of which were taken through my Swarovski STX 30-70 X 95 spotting scope attached to my Canon EOS 50D with the Swarovski TLS-APO digiscoping adapter.
If you want to see more great images of birds check out 10,000 Clicks, our gallery page full of links to hundreds of posts dedicated to a wide variety of species.
………