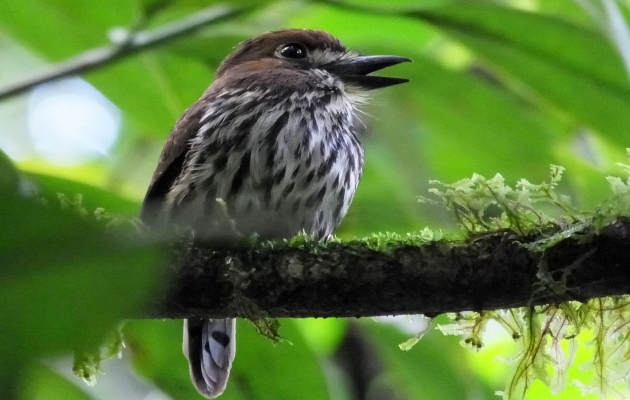 If the birding world had an official holiday, it would have to be Global Big Day (GBD). No other date captures the attention of so many birders, no other day is dedicated to the celebration of birds and birding in so many places and at the same time. Brainchild of the Cornell Lab of Ornithology, this fantastic concept connects birders, helps birds through conservation and awareness, and makes for the best excuse to give yourself over to a day of birding. Need to do some chores? Haha, not on GBD! Take out the trash? Yeah, you should make sure you do that but do it before GBD. How about work? Well…you should have found some way to take the day off because GBD is for birding.
Although recommended, you don't have to bird from dawn to dusk, you don't have to race around counting birds, you don't even need to strain your ears to the night sky and wonder if that faint call up there was a Wood Thrush or another Rose-breasted Grosbeak. As long as you watch birds for some part of the day and record your sightings in eBird, you are participating in GBD. It's all about access to birding, it's all about birding however you like, and even though I get a kick out of getting extreme on Big Days, I also appreciate any type and any level of bird observation.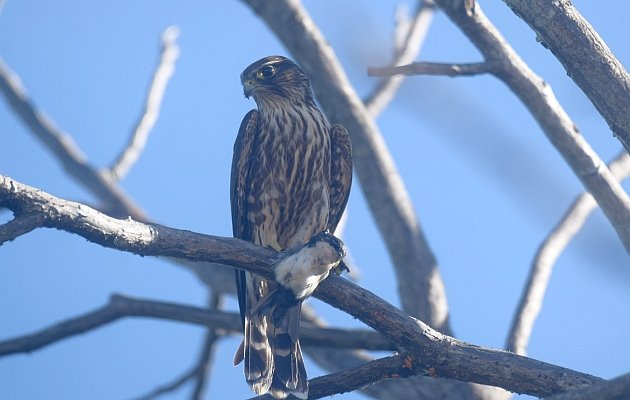 For example, I enjoyed watching this Merlin from the back balcony while sipping some damn fine coffee.
Since the first Global Big Day in May of 2016, this free worldwide event has taken off like a rocket to Mars. It became so popular that many birders, especially those of us in Latinamerica, pleaded for an additional GBD, maybe one held in October when more of "our" birds would be around. Those wishes came true with the inauguration of the October GBD and just as we had hoped, in Costa Rica, we saw many of the migrants that tend to leave our shores by May. This year, thanks to the wonderful organization and work carried out by Tim Appleton of UK Birdfair fame, October GBD was taken one step further and became linked to Global Bird Weekend! Why limit birding to a single day when you can keep on birding the day after? And especially when the event can be leveraged to promote conservation, birds, and help with the fight against the illegal bird trade? As expected, Global Bird Weekend was fantastic, I honestly hope we can turn the entire weekend into an official international holiday. In the meantime, these are some of the highlights from Costa Rica:
Good Coverage
I'm not entirely sure how many birders in Costa Rica participated in October GBD but with more than 2,000 checklists submitted, there must have been a lot of us out there counting birds. Based on the number of species recorded, it looks like we also had pretty good coverage. There were only a few key places where birders did not venture, notably the Durika savannahs and pelagic waters. Missing out on these sites wasn't surprising given the pandemic restrictions and stormy waters.
744 Species
We recorded a very good percentage of bird species that were possible including typically tough ones like quail-doves, Sharpbill, Black-crowned Antpitta, and the cotingas. All of these were counted and I think it shows that we have an increasingly high number of dedicated, very competent local birders and bird guides as well as better information about where many species occur.
744 species were found total, check out some of the rarities…
Rarities
Rufous-vented Ground-Cuckoo is always tough and unreliable, we got collectively lucky when a local birder found one at Rincon de la Vieja, one of the better sites for this shy species in Costa Rica! Other rare and tricky species included Black-billed Cuckoo, Mangrove Rail, Lanceolated Monklet, Violaceous Quail-Dove, Northern Parula (yeah, it's rare in Costa Rica!), Agami Heron, Red-fronted Parrotlet, and various other species.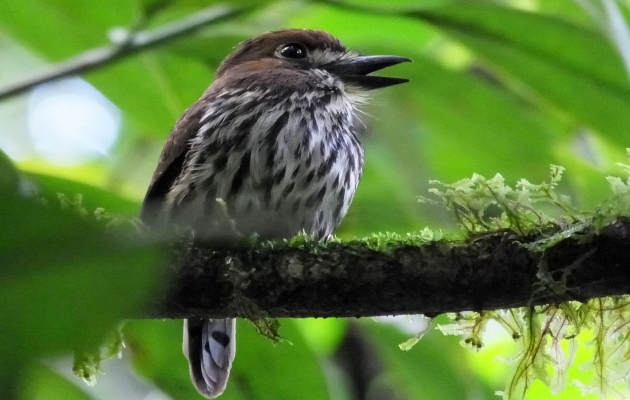 I rarely this miniscule puffbird, the Lanceolated Monklet.
GRAY-HOODED GULL
Oh yeah, and the serious mega of the day was a dang adult Gray-hooded Gull seen at the shorebird hotspot of Punta Morales! A very rare vagrant to Costa Rica from the Humboldt Current, this beautiful gull has been seen in the Osa, on Cocos Island and at Punta Morales on other occasions, including GBD 2019. My partner Marilen and I seriously lucked out by arriving shortly after it was found. Since my phone was acting up, I had not kept up on any rare bird alerts and therefore had no idea that local birder McKoy Umana had found it and was beckoning me over to see it. I figured I would check the birds first from a higher vantage point before walking down to bird with him when a Peregrine flew overhead and scared all of the birds into the sky. Off went the gulls and terns and I just about kicked myself when I realized that he had been looking at a Gray-hooded Gull! I should have realized that he wasn't telling me to join him for nothing! Luckily, after watching hundreds of shorebirds and terns, the key gull came back and we were blessed with fantastic views of the final and best bird of our 165 species GBD. Not to mention, we were especially lucky to see it on October 17th because it hasn't been seen since.
Species Missed
Leaving pelagic birds out of the mix, there were only around a dozen other possible species that were missed. I was surprised to see that no Lesser Scaups were found as this is a regular wintering duck. It must be just a bit too early for them. Other misses included some of the more difficult birds in Costa Rica, species such as Tawny-faced Quail, Black-and-white Hawk-Eagle, Great Jacamar, Strong-billed Woodcreeper, and Sulphur-rumped Tanager.
But, despite the few misses, a heck of a lot of birds were found including a whopping 37 species of raptors with an additional 10 falcons and 15 owls (all regular falcons and owls). Birders form North America will get a kick out of knowing that the only regular raptor not seen was Cooper's Hawk, a rare wintering species that has yet to arrive.
As always, the biggest highlight was dedicating a day to birding and knowing that thousands of other people from around the globe were doing the same. Despite the trials, tribulations, and tragedies of the current pandemic, we were still able to safely bird from backyards, in social bubbles, with masks, and in many places. Whether it be GBD 2021 or any other day of the year, I look forward to the moment when birding communities can safely gather together and celebrate birds. Until then, stay safe and keep birding!