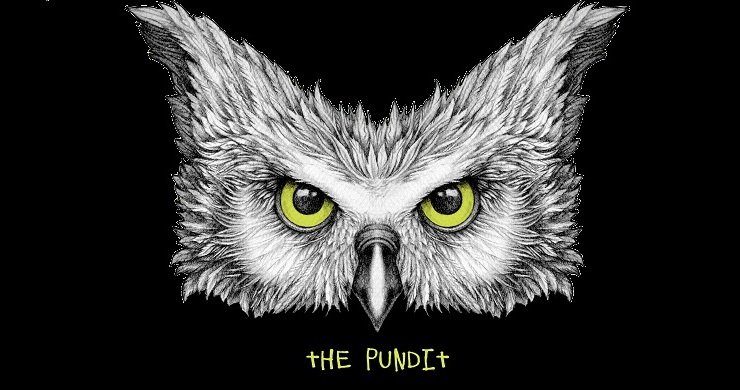 At the risk of yet again reinforcing our predictable North American slant at Booze and Birds, it has to be noted that this year's United States presidential campaign season has certainly been an occasion for drinking, especially as we enter the final two weeks before the election. And I particularly salute anyone who's been able to endure the circus-like debates – the third and last of which took place last night – without a stiff drink or two. I hope they've been bird-related drinks, at least.
If you tuned in for the primetime event last night, you were undoubtedly greeted by a rotating cast of talking heads, commentators, and analysts on every channel. With things being what they are in 2020, there's been no shortage of pundits on cable news and social media, there to proffer opinions on politics, the pandemic, and other pressing topics of our age on the 24-hour news cycle.
And, for whatever reason, there's even a pundit on our featured bottle of wine this week – at least in name. The Pundit is a 2016 Syrah from Tenet Wines, a collaborative brand between Ste. Michelle Wine Estates of Woodinville, Washington and esteemed winemakers Michel Gassier and Philippe Cambie of France's Rhône Valley. It's a curious name for a wine, to be sure, and I admit I haven't been able to find any explanation for it. Whatever the story is, the bottle is adorned with an eye-catching portrait of an owl with gleaming yellow eyes. It looks like a small, eared owl, perhaps a screech or a scops. Given the transatlantic cooperation that went into producing this wine, I'm not sure we can narrow this one down based on location, though Western Screech-Owl (Megascops kennicottii) and Eurasian Scops-Owl (Otus scops) are likely candidates in Washington and the Rhône Valley, respectively. I can't say whether one of these species is more prone to punditry than the other.
Fortunately, the varietals that make up The Pundit are more well documented. It's labeled as a Syrah, and at 90 percent, it's the dominant grape, though it's complemented by trace amounts of Grenache, Mourvèdre (both at 4 percent), and Viognier (at 2 percent). The Pundit is aged in blends of French and American oak for thirteen months, emerging a dark, almost inky, blood red that flashes garnet in the right light. The bouquet provides sweet and jammy aromas of plum and berries, and a savory, almost smoky undercurrent, accented with brighter notes citrus, violet, and licorice. Blackberry and blueberry flavors permeate the silky, full-bodied palate, which is balanced by a long gently, tannic finish with traces of mocha and pipe tobacco.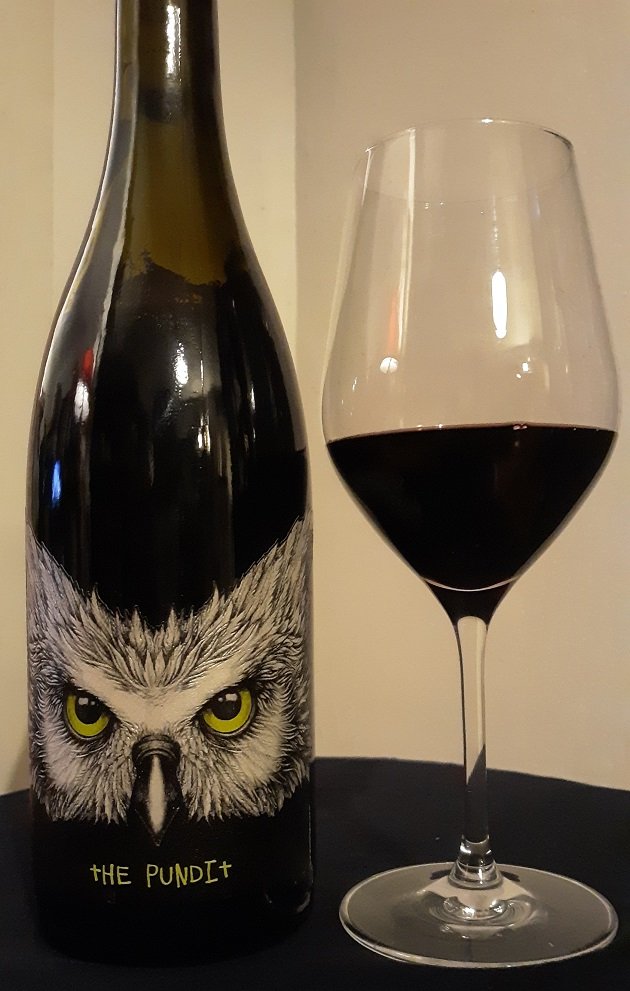 Perhaps this Pundit flew in too late to get you through the three recent debates, but be sure to pick up a bottle if you come across it: Election Day night and whatever comes after is just around the corner. Maybe buy two. Or a case.
Good birding and happy drinking!
---
Tenet Wines: The Pundit Syrah (2016)





Four out of five stars (Excellent).