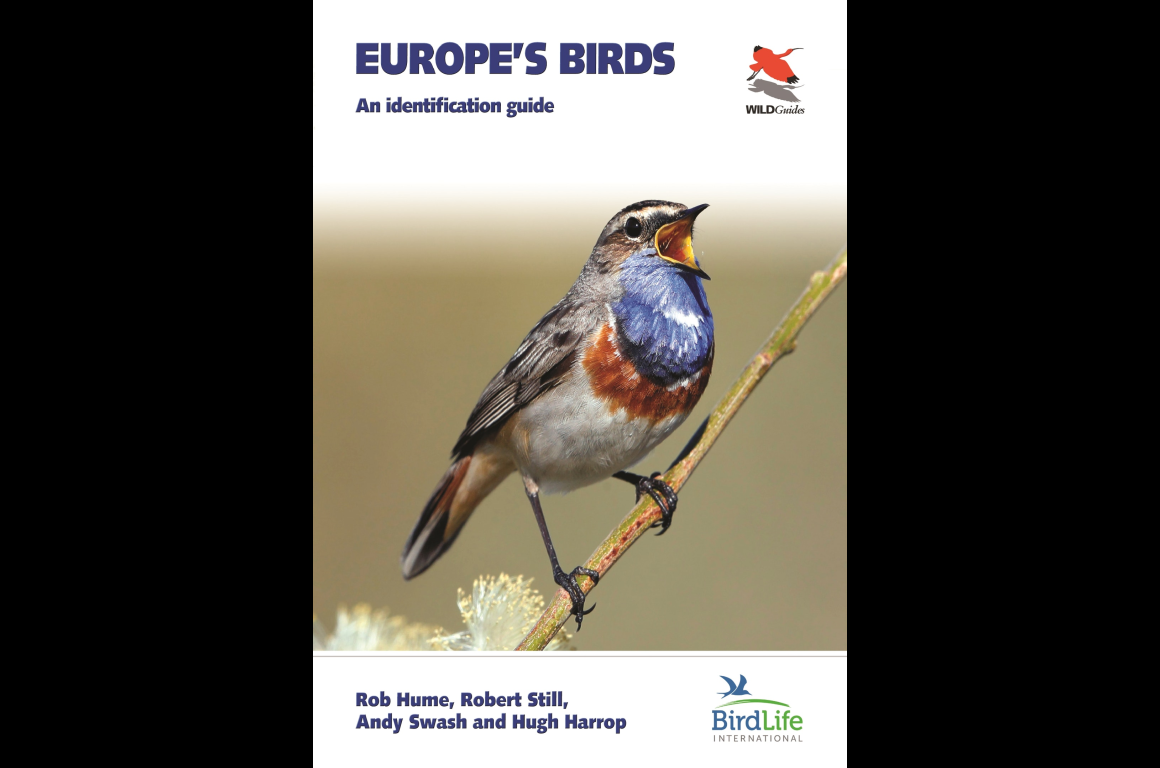 When you spot a brand new bird identification guide, especially for your home region – in this case, Europe – reaching for it comes naturally. And a highly recommendable book it is, there is no doubt about it. The only issue is, checking the photos of it at the Princeton Nature website obscures the fact that this is rather thick and hefty book, not something one would consider a field guide (true, the publisher calls it an "identification" and not a "field" guide).

A few months ago I birded Amazonia and carried another weighty tome with me, a 1.2 kg (2.64 pounds) heavy Colombia field guide with its 1900+ species. And that became heavier with each passing day…

On the other hand, Europe's Birds cover less than half of that number – 900+ species and a softback weighs 1.4 kg (3.05 lbs)! An excellent book to have as a reference at home, or to keep in your car (which I am tempted to do), but not to carry around. Now you know it. And that is the only thing you will not like about this guide – for the rest, I cannot find enough superlatives to do it justice!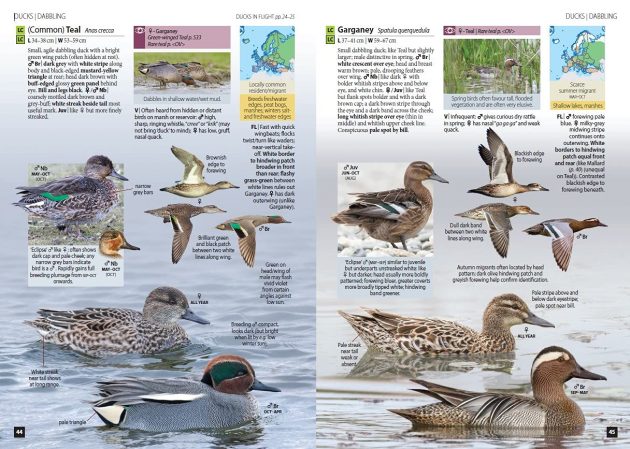 In its 640 pages there are 4,700 stunning (really!) photographs illustrating all 928 species recorded in Europe (including established introductions), and 540 maps prepared in association with BirdLife International. That second figure, 540, actually indicates the more realistic number of regular species that one can expect.

The text is mostly concise, but it gets visibly longer when dealing with tricky ID cases, and covers the common, scientific and the subspecies name(s) following BirdLife's nomenclature, measurements, global and European conservation status, description and voice, range map and the habitat type. The important characters successfully stand out in bold letters.

Regarding maps, they tend to be on the smallish side. When a species has a simple division between breeding and wintering range it may be sufficient, but in many cases a species' European range is nowhere that simple, making many maps appear too small and a bit hard to read.

Yes, Europe's Birds is a photographic guide. If you are a newbie, that will likely be perfectly acceptable, but being old school myself, I still prefer paintings. For example, many photos are shot in poor light, obscuring the true colours. Others are shot in too bright sunlight washing out the colours of the upperparts and shading the underparts. Can you believe me when I say that I haven't noticed any of it in this book? Also, often a bird won't pose in a preferred profile, and you need it to turn slightly towards you? That I did notice in this guide, but only a few times. Also, I do not remember singling out any photo thinking, well, this one is inferior – and we are here talking of almost 5,000 images (out of more than 20,000 that were shortlisted for possible inclusion)! Before I saw this work, I would not believe that this was even possible.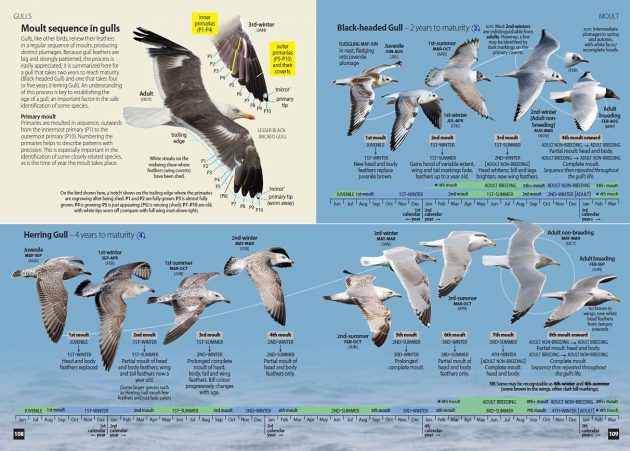 What I particularly like is something that once was a field guide standard, but the Collins Bird Guide (in EU) / Birds of Europe (in US) has dropped it: double spreads showing related or simply similar species, mostly in flight (but also comparing e.g. head patterns of ducks or buntings etc.), such as ducks, gulls, skuas, sandpipers, birds of prey (at least 4 spreads), woodpeckers, finches and sparrows, to list those double-spreads only (there are single-page spreads of crows, cranes and many others).

The number of species per page varies from one to two, rarely 3. Vagrant species do not have the same treatment and are shown 3 to 4 species per page, without maps; in the case of American vagrants, even 9 per page (and I fully agree with this overcrowding because the book is quite thick, bursting with European species alone).

The book ends with established introductions, links to further info, acknowledgements and photographers. Beside the text authors – Rob Hume, Robert Still, Andy Swash, and Hugh Harrop – who are also responsible for the bulk of photos, numerous others were listed by the Agami Photo Agency: in total, this identification guide shows the work of 349 photographers (all of them listed in the end with corresponding page numbers) and it is beyond my understanding how the publishers managed to organise such numbers of people and to control such an amount of work! Finally, the book finishes with the species index.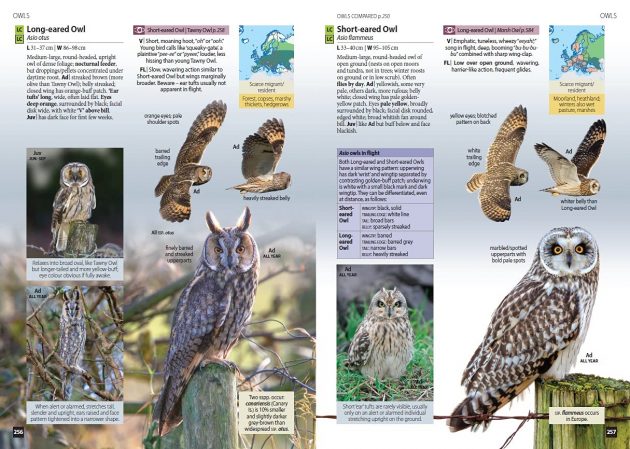 Rob Hume is a freelance writer, editor and artist, with more than thirty books on birds to his name. Robert Still, cofounder and publishing director of WILDGuides, is an ecologist and graphic artist and has designed more than sixty of its titles. Andy Swash, co-founder and managing director of WILDGuides, is an ecologist and well-known wildlife photographer and author. Hugh Harrop is an award-winning photographer and the owner of the ecotourism business Shetland Wildlife.

The artwork of "Europe's Birds: An Identification Guide" is dazzling, the text condensed and comprehensive, and the layout and design are without peer. Highly recommended.

Europe's Birds: An Identification Guide
By Rob Hume, Robert Still, Andy Swash, and Hugh Harrop
Publisher: WILDGuides / Princeton University Press
Paperback, 2021
ISBN: 9780691177656
Pages: 640
Size: 5.87 x 8.25 in.
Illustrations: 4,700 color photos + 540 maps