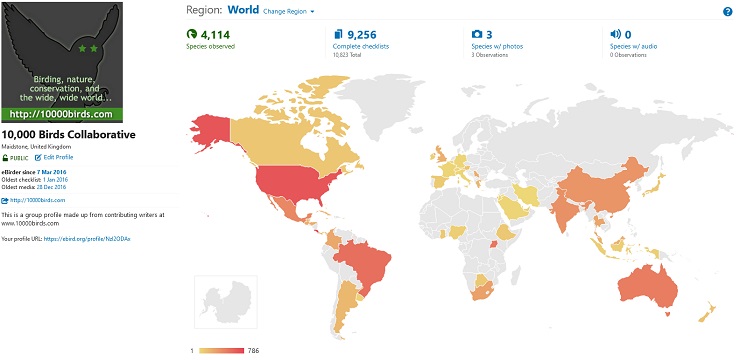 In April 2022, the Collaborative submitted 216 checklists from 4 countries (Costa Rica, United States, Mexico, and the United Kingdom) and observed 735 species.
The 2022 year list stands at 1,023, and the life rises by a single species (Great Swallow-tailed Swift seen in Mexico) to 4,114.
The United Kingdom ranks sixteenth on the Collaborative's country list with 211 species observed. There are four regions in eBird (England, Scotland, Wales, and Northern Ireland) and the Collaborative has submitted checklists for all of them, with England leading the way at 198 species.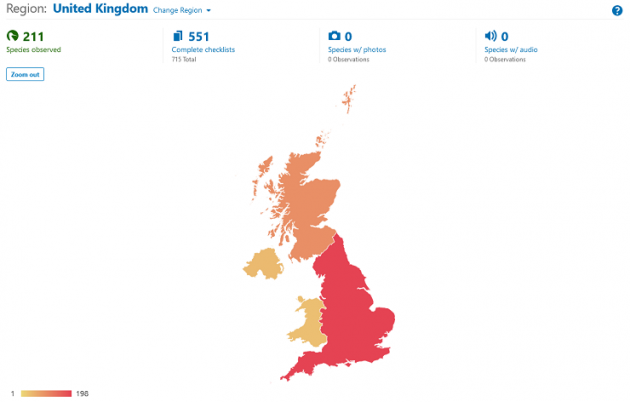 Overall, the United Kingdom has just over 600 species observed and nearly 950,000 checklists, the vast majority from England (more than 700,000). The top eBirder has seen a remarkable 96% (591 of 613) of the observed species. There are approximately 13,000 hotpots and the top hotspot, with about 360 species, is St. Mary's, a location in Cornwall. However, it has not been birded by the Collaborative.
Good Birding in May!