It was surprisingly easy.  There were four of us birding the edges at Fort Tilden when I saw a flash of
extremely bright yellow out of the corner of my eye.  My bins were at my eyes in a second and I was focusing on a mostly dull green bird with a bright yellow chest and throat and white spectacles that was only about fifteen feet away on a bare branch in the sun.  Using my excellent field-craft I blurted out "Chat!" and it disappeared back into the brush.  My first Yellow-breasted Chat in Queens, bird number 265 in the borough.
Three other birders converged on my location demanding details.  "Where?" they cried.  "Where is your chat?"*
"It bolted back into those bushes," I said, "I hope it comes back out."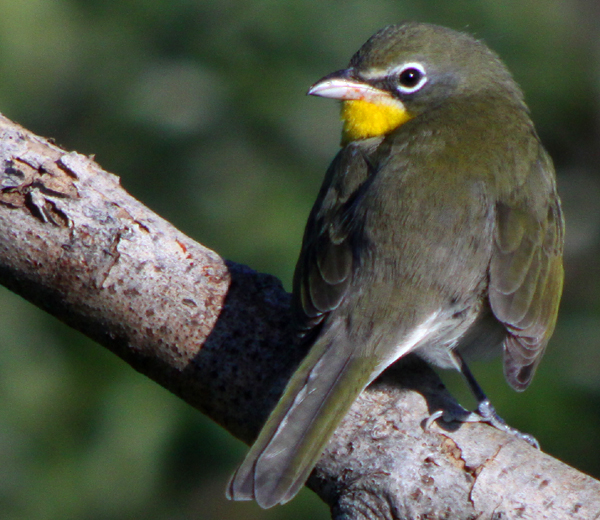 Ten minutes and about a hundred Yellow-rumped Warblers later they were doubting my birding abilities and I was doubting my sanity.  Chats are known as skulky birds after all, and I had only seen two of them before, the most recent being my first-ever in New York.  Why would it have been sitting out in the open?  Jokes started being made about how a Common Yellowthroat was probably honored by my mistaking it for a chat.  Then the bird popped back up, again directly in front of me and again on a bare branch.  I have never been so happy to see Icteria virens in my life.  "It's up again," I said in a low voice, "There, in front of me, on those horizontal parallel branches about four feet off the ground."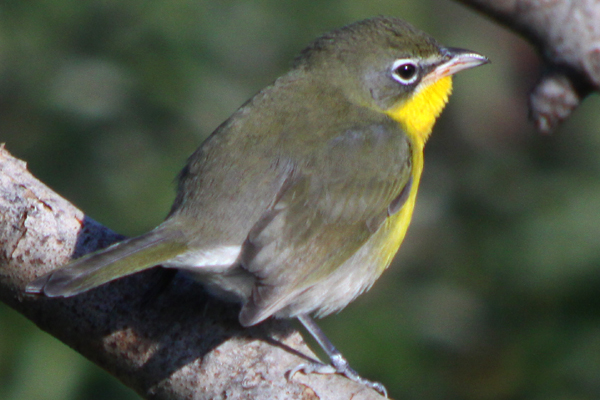 Somehow, no one could get on the bird.  I was convinced that I was going insane and hallucinating a chat.  Finally, after what felt like an hour of torture but was more likely about fifteen seconds, Isaac got on the bird followed quickly by Seth, and, finally, Tom.  I wasn't crazy!  But the chat sure was, sitting there in the sun and letting me get all of the images you see in this post.  After about a minute-and-a-half of posing, as much as anyone can ever hope for from a chat, it took off back into the bushes and was not refound at all.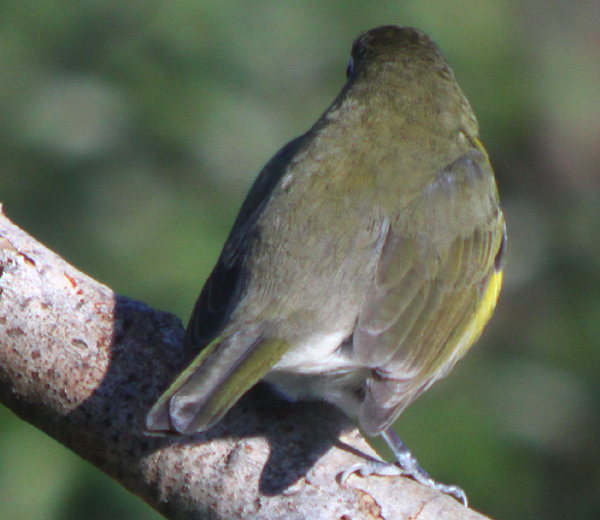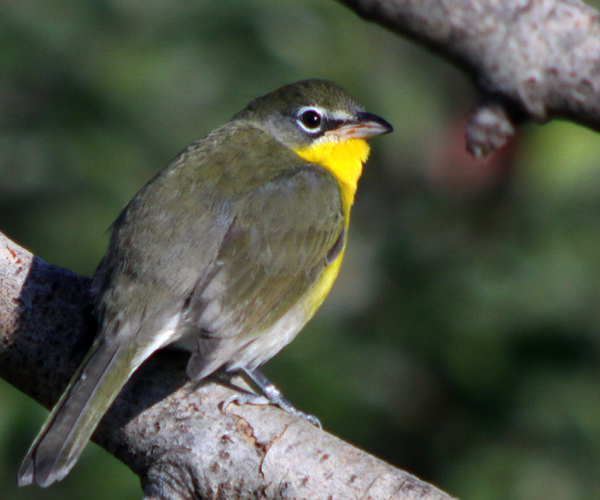 Now if I could only get a Swainson's Warbler in Queens.  Or a Yellow-throated Warbler.  Or a Connecticut Warbler…
…
*Please remember that all conversations that I report are simulated and even quote marks tend not surround actual quotes but theoretical ones.