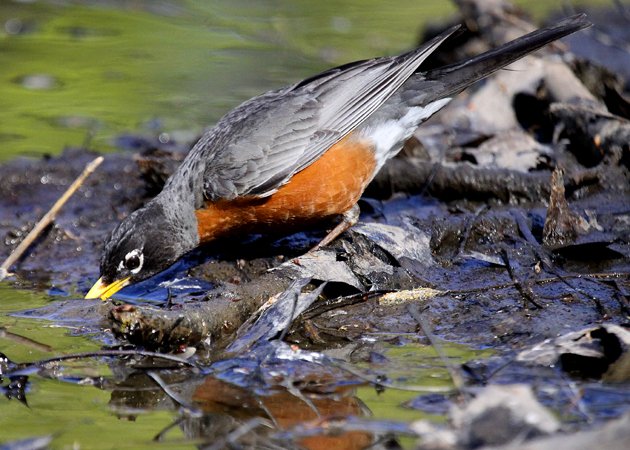 Learning bird calls is essential to improve your bird watching skills. But sometimes it's not a matter of learning different species, but learning the different calls of the most common species.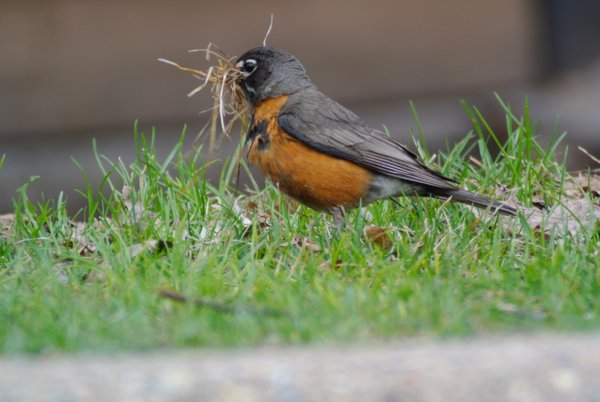 American Robins have a distinctive territory song (sometimes sung at 4:30am much to the chagrin of those of us who like to sleep with our windows open). It's the chirrupy sound that many of us are familiar with. If you get too close to an American Robin's nest or if a cat or crow is lurking, you might hear this call. But there's another that can be really handy if you learn to listen for it.
My friend Virginia texted me the other day with the message with an MP4:
"What is making this high pitched sound in my yard??"
I texted back, "That's the aerial predator call of the robin, either a Cooper's Hawk that's flown by or one hidden nearby."
"I had JUST SEEN a Cooper's Hawk!  Awesome."
This is a handy call to learn. For one thing, you can usually catch sight of a hawk. For another, most people don't notice it so if you do hear it, pause and say, "There's a hawk nearby." Most of the time, one will blast through and you can look like an amazing bird whisperer to your non-birding friends.