The yellow blooms of spring are nodding, and the pinks and reds are awakening: my signal that it's time to prep the hummingbird feeders. It seems I just washed and put them away? But six months have passed since the final ruby-throats buzzed through on their way to the tropics.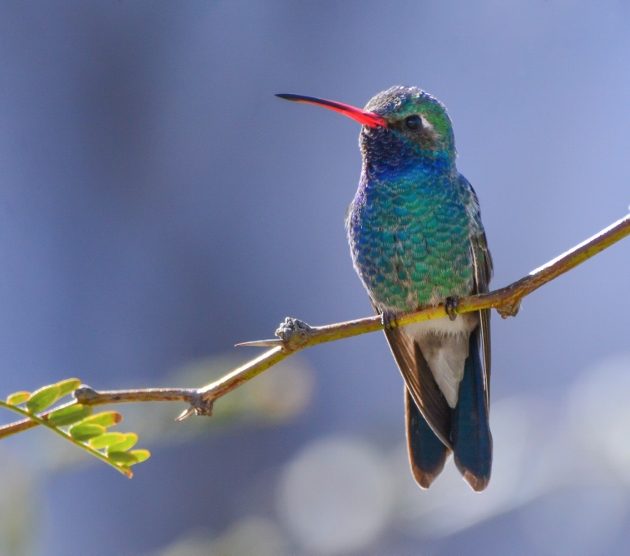 Broad-billed hummingbird, Photo © Robin L. Edwards 
And years have passed since I first started a must-see list of birding hotspots around the US. At the top of those destinations is the stretch of Gulf Coast Texas barrier islands starting at Aransas National Wildlife Refuge in the north, through Padre Island National Seashore, to South Padre Island near the country's border. This Central Flyway for migratory birds made my list largely because of the hundreds, nay thousands of hummingbirds winging their way through the region. Of the 300 hummingbird species across the globe, North America only sees fewer than two dozen of them. Many fly through these Texas hotspots, transforming physics into magic right before our eyes!
Then, I learned that over 400 species of birds have been identified in and around these islands. So let's plan that trip, shall we?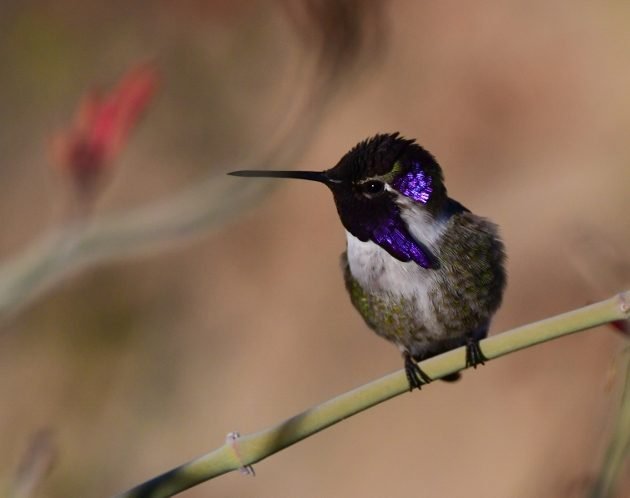 Costa's hummingbird, Photo © Robin L. Edwards
Aransas National Wildlife Refuge
For over 70 years, ANWR has been a refuge for migrating and breeding birds – most notably serving as the winter home for the only wild flock of whooping cranes. Download a complete list of the Birds of Aransas NWR.

Rufous hummingbird, Photo © Robin L. Edwards 
Padre Island National Seashore
These 130,000+ acres are the longest undeveloped barrier island stretch on the planet. Almost half of the bird species in North America have been seen here; and there are 16 state and four federal birds on the threatened or endangered list. Visit the park headquarters for a complete field checklist. For my fellow map nerds, here are several for PINS.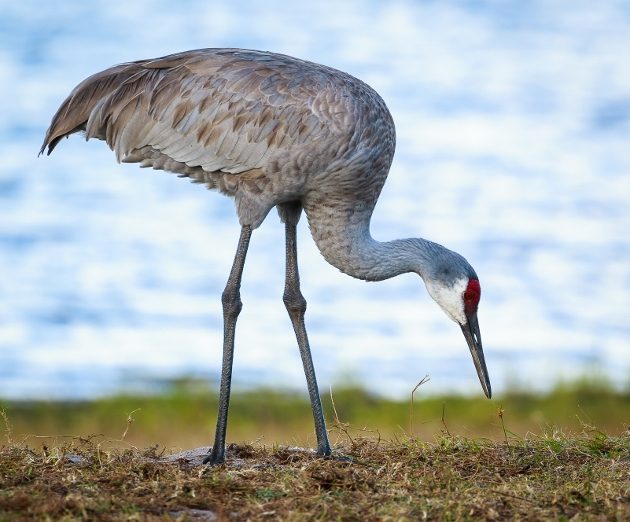 Sandhill crane, Photo © Mike Blevins 
South Padre Island Birding and Nature Center
While there are gaggles of party-goers (not interested in birds) on South Padre, the Center is the place for birders to gather. As a first-landfall location on the Gulf, this island is where you see birds 'falling from the sky' – in a good way! Find a comprehensive bird checklist HERE.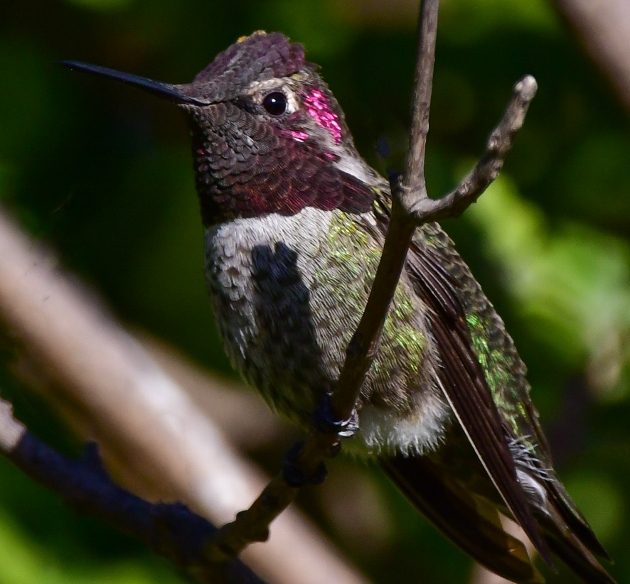 Anna's hummingbird, Photo © Robin L. Edwards 
Each of these birding destinations has naturalists, scientists, rangers, and other experts to add depth and breadth to your avian knowledge. Take advantage of the guided tours, presentations, and lectures; maybe even volunteer for projects while you're there. There's nothing quite like hands-on birding and habitat support.
Of all the signals of spring, the return of hummingbirds brings me the most joy. It reminds me that despite the difficulty of our journeys, miles and miles can be covered even when the odds seem long. That hummer at my feeder (weighing between a penny and a nickel) recently flew over 800 miles of open ocean, after all. And then there's rufous, who journeys between Mexico and Alaska twice a year. With a bit of luck the Texas Gulf just might have several of our favorite hummingbird species.
Insider Tip: If you want to experience a fall migration in this area of Texas, Rockport-Fulton is having its 30th anniversary HummerBird Celebration from September 13-16 this year. Maybe I'll see you there!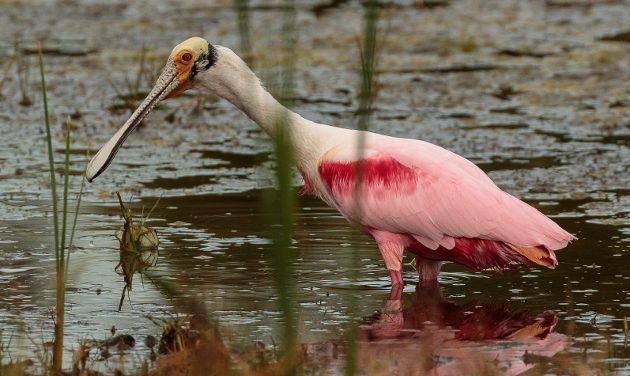 Roseate spoonbill, Photo © Mike Blevins 
(Ruby-throated hummingbird Feature Photo © Mike Blevins)