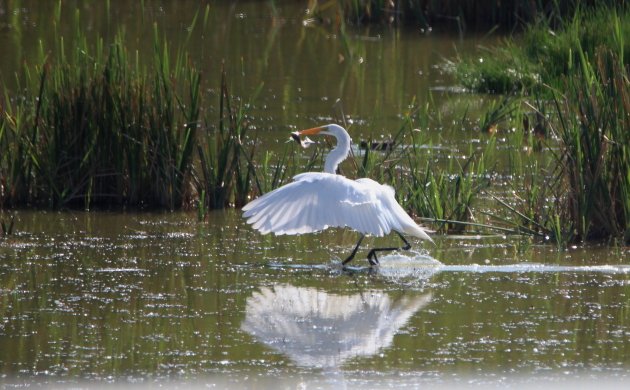 Having come back to Mexico from Europe, I chose to make my first home outing to my local lake, Lake Cuitzeo. That is because, by October, the waterfowl and shorebirds that have migrated away from most of our readers, have come to spend the winter where I am. I was eager to see if our winter ducks and shorebirds had arrived.
Lake Cuitzeo has an area of 300–400 km2 (120–150 sq mi), depending on the season and amount of summer rains. The west half of the lake is never more than a few feet deep. That suits our winter ducks just fine, except when this part of the lake dries up completely, as it does in some dry years. Fortunately, the very abundant 2018 rains raised the water level to heights I had never seen, and so far, that seems to be making up for this year's poor rains.
During the winter migratory season, I can always count on seeing at least 70 species of birds. Last week's visit, on November 4th, resulted in 76 species, with a very conservative estimate of over 2,000 individuals. At Lake Cuitzeo, everywhere you look, you see birds.
Dozens, if not hundreds, of Great and Snowy Egrets are a constant presence at the lake, with smaller numbers of Great and Little Blue Herons, Green Herons, and Tricolored Herons. I was not lucky enough to see any Bitterns this time, though both Least and American Bitterns winter there. Hundreds of White Pelicans and Long-billed Dowitchers proved the winter season has arrived. The large numbers of Black-necked Stilts and American Avocets, however, are year-round residents.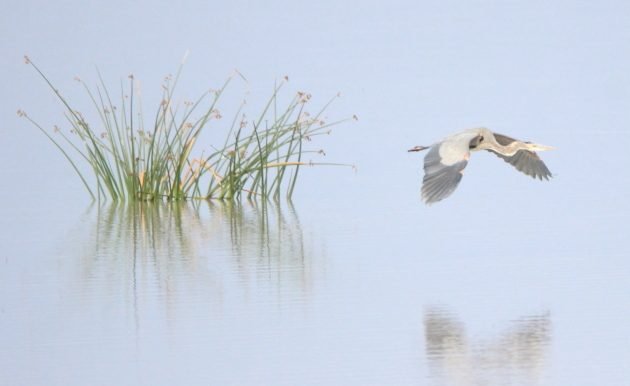 September's Baird's Sandpipers and Wilson's Phalaropes have already moved further south; but now, the first Least and Western Sandpipers have arrived, along with a few Semipalmated Plovers. Oddly, I saw no Snowy Plovers, even though these apparently breed by the lakeshore.
All our main duck species have arrived, although the Northern Shoveler and Pintail numbers are nowhere near the thousands I will be able to see in January. There were Gadwalls and Blue and Green-winged Teals, plus, of course, our resident Cinnamon Teals, Ruddy, and Mexican Ducks. (Oddly, I did not see any resident Fulvous Whistling-Ducks.) I thought perhaps the American Wigeons had not yet arrived, until I realized the photos of large groups in flight were all Wigeons.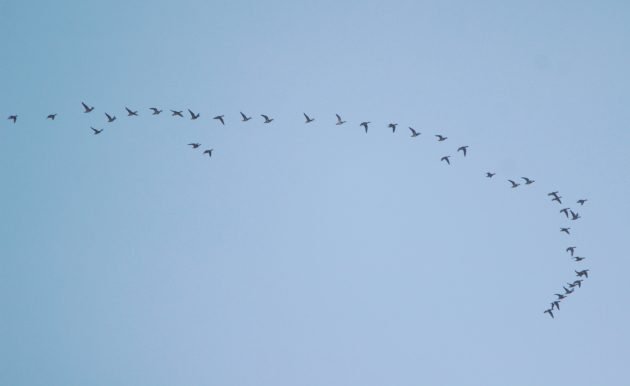 All Wigeons.
In spite of the good number of species present, there weren't many surprises for the day. A single Long-billed Curlew, a Gull-billed Tern, and one female or immature Lazuli Bunting were my most unusual sightings. Each species is possible, but not common. Large areas of floating plant material had also attracted unusual numbers of Pied-billed and Least Grebes.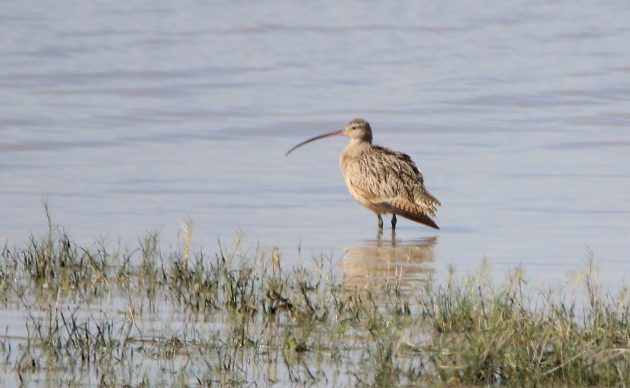 Long-billed Curlews: gotta love 'em.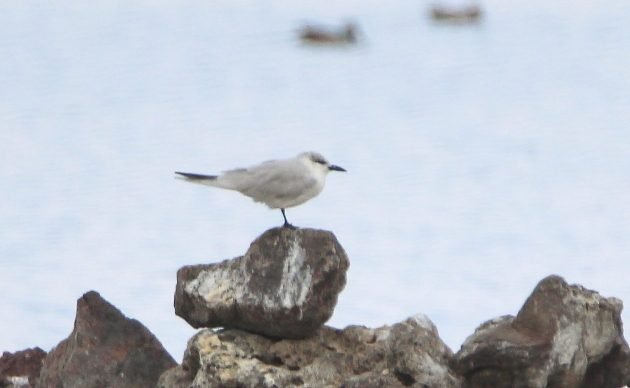 That's a Gull-billed.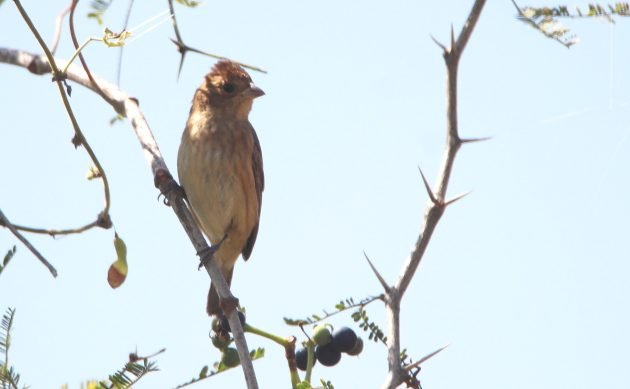 The streaked breast says this is a Lazuli Bunting.
I have not yet learned how to deal with glare from the lake when photographing shorebirds and waterfowl. So, predictably, my best photos for the day were of the land birds seen near the lake. None were as satisfying as a Red-tailed Hawk that flew in lazy circles just overhead, and, to my amazement, a Peregrine Falcon that did the same.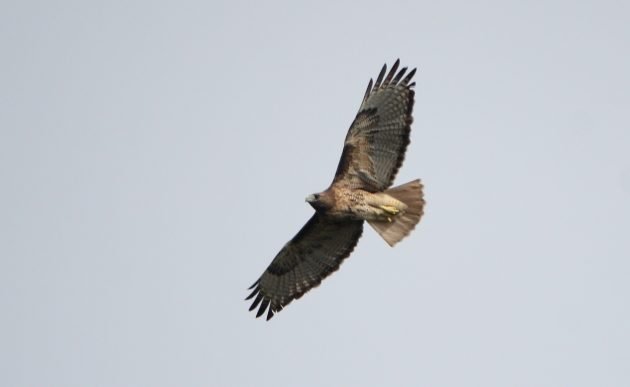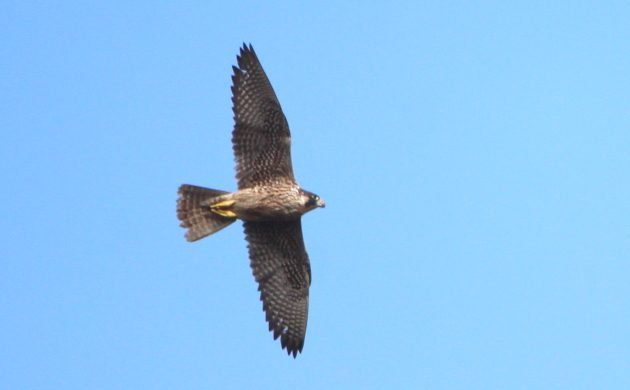 My all-time best sighting of a Peregrine.
Lake Cuitzeo marks the southern limit of the Cactus Wren's range. These are one of the most beautiful wrens, in my opinion, so I'll leave you with this example: