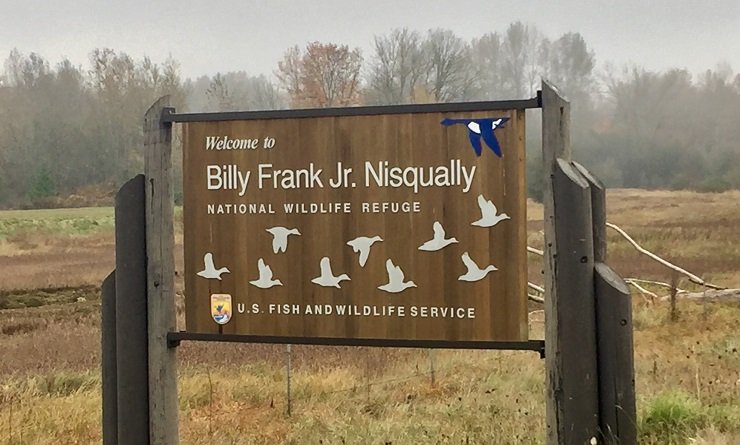 Most of the estuaries of Puget Sound in Washington State have been developed, but one of the few that remain is the Nisqually River Delta, which was protected as a National Wildlife Refuge in 1974. Since that time, parts of the Nisqually estuary have been restored by removing dikes and reconnecting it with Puget Sound. In addition to the estuary, the refuge also contains the Nisqually River, creeks, freshwater ponds, wetlands, as well as riparian and forested areas.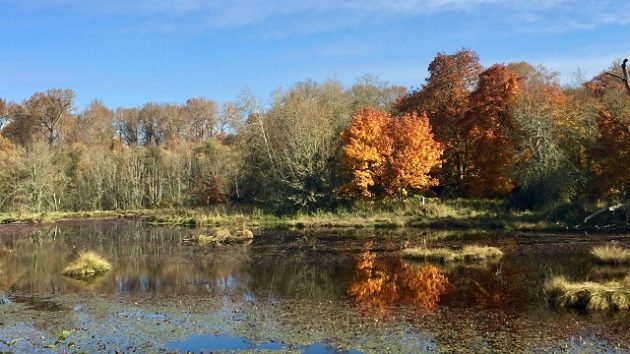 As a result, Nisqually NWR (or more formally: Billy Frank Jr. Nisqually NWR) is one of Washington's finest and most popular birding locations. It is on my list as one of the Top 25 NWRs for Birding. (As with any NWR, for more information check its comprehensive conservation plan (here), and, if applicable, its Friends organization (here).)
Nisqually NWR is a major staging area for migratory birds, a wintering area for many ducks and geese, and a breeding area for numerous songbirds. According to eBird, 278 bird species have been observed and approximately 14,000 checklists have been submitted.
There are numerous amenities for birders, including a visitor center and a comprehensive system of trails and boardwalks. The refuge also features are a number of interpretive signs, many about the various birds that can be seen on the refuge. There's a $3 day-use fee, but it is free if you have a Duck Stamp.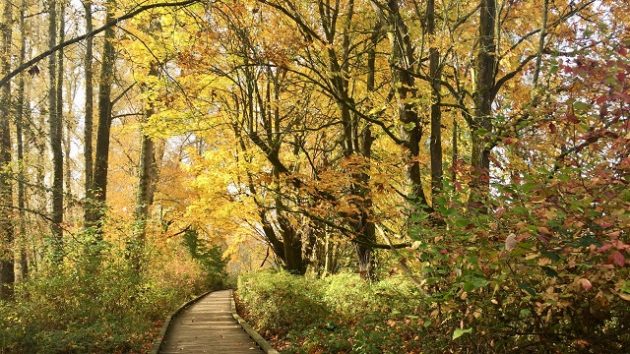 Although it is a two-hour drive from Portland, I recently visited Nisqually NWR, which is located near Olympia, Washington.  Fortunately, the refuge was awash in beautiful Autumn colors. Unfortunately, the Nisqually Estuary Boardwalk Trail was closed for repairs so I was limited to other parts of the refuge.  The day started out foggy and gray, but it cleared to blue skies by the afternoon.
The bird list was fairly conventional for this time of year (eBird checklists: 1, 2, 3), but the refuge itself was stunning, as the photos demonstrate. Although it is not uncommon on the refuge, my current nemesis bird (Northern Shrike) went unseen, again. But on a beautiful Fall day, the colors alone were worth the drive.