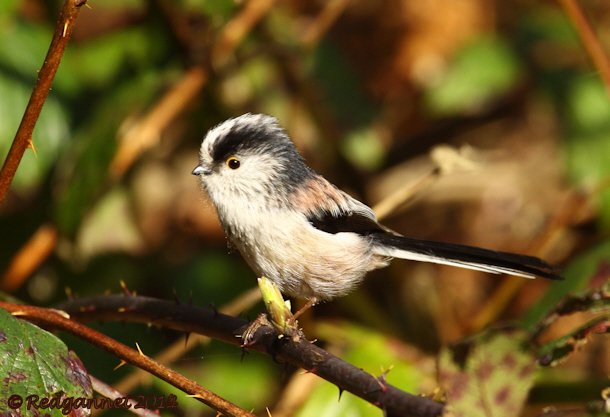 The Long-tailed Tit, Aegithalos Caudatus, is one of the most endearing of British birds. It is a tiny ball of fluff with a long tail and the tiniest of bills. Its range extends well beyond our shores through Europe and beyond. In Japan, it is represented by the A.c. japonicus race. Here in Britain, we have the A.c. rosaceus form.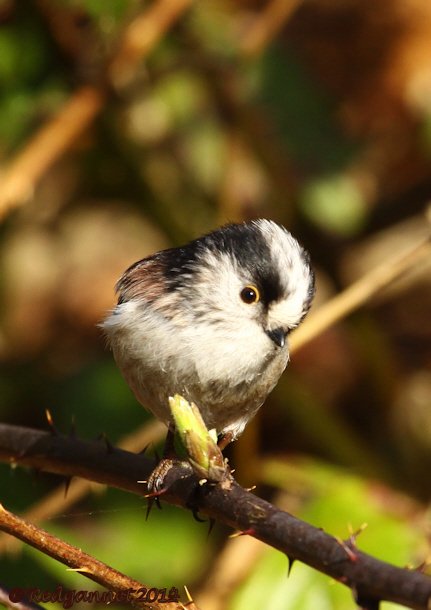 They are usually seen as a small, noisy flock or family group that passes quickly through feeding acrobatically like the true tits as they go.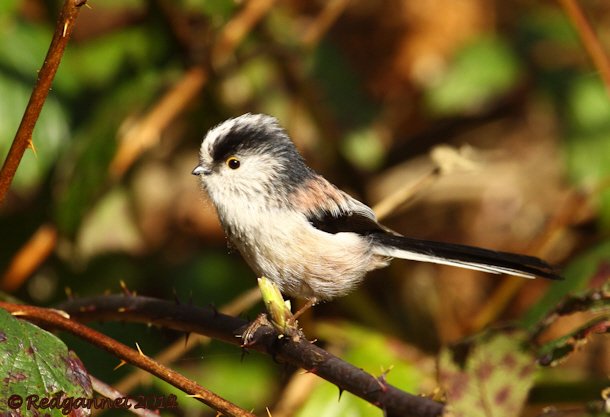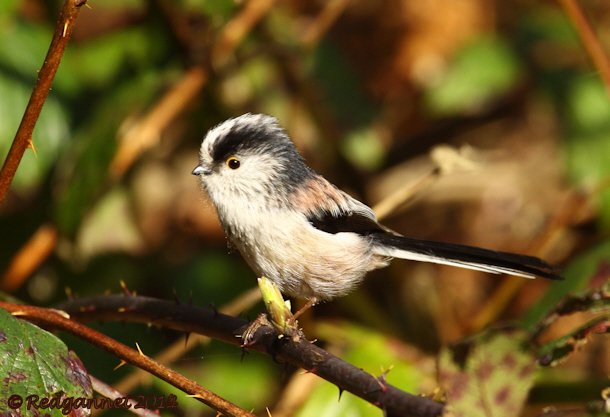 My normal experience of them is brief as they are always moving and they have always resisted my attempts to portray them by means of millions of tiny dots. Last week however, one individual sat still just long enough for me to get a couple of shots.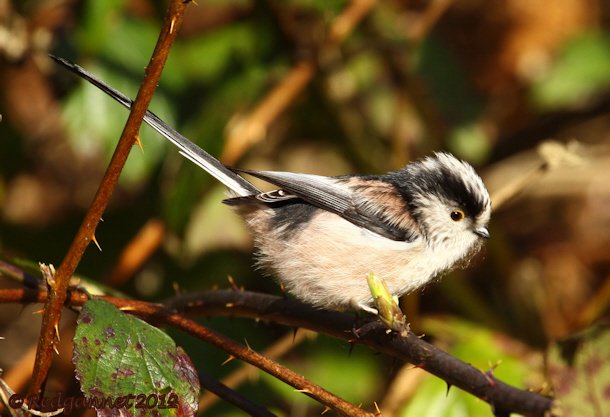 There were two birds in Mote Park, near my home in Maidstone, Kent and this one looked as if it was collecting spiders' webs and tiny pieces of moss and lichen.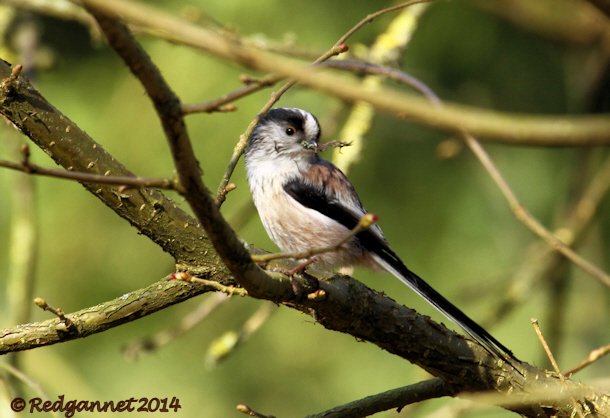 The second bird was potentially a mate and was helping to collect nesting material on this first mild, clear day of the year. They flew back into some low brambles together and I wondered if this might be the chosen site for their nest.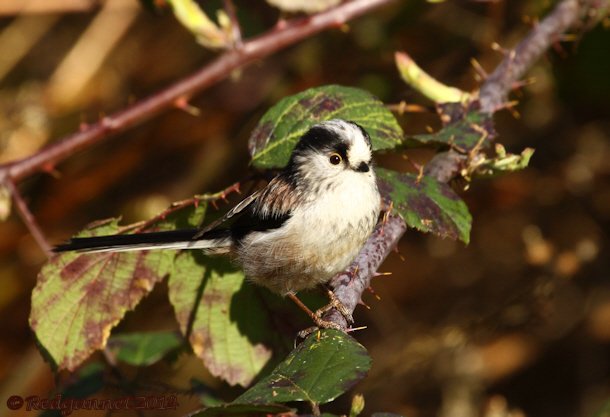 If you enjoyed this post and would like to see more great images of birds, go to our 10,000 Clicks section where you will find our big (and growing) gallery page here at 10,000 Birds.