This last year of the twenty-teens was a monumental birding year for me. I saw 863 species of birds, bringing my life list to 1,820. I birded Uganda, which was my first time on the continent of Africa. I also spent a week in northwestern Costa Rica on a family vacation, a long weekend in Barbados, a week in Georgia, and two week-plus-long trips to visit relatives in southern California. Such travel brings a lot of birds and the 863 species I saw this year is the most species I have ever seen.
How can I narrow down the eight-hundred-sixty-three species to ten? How can I, by listing only ten, call eight-hundred-fifty-three species not worthy? I'm not sure, but I'm going to try! Let's get right into it, shall we?
Number 10 – Mountain Plover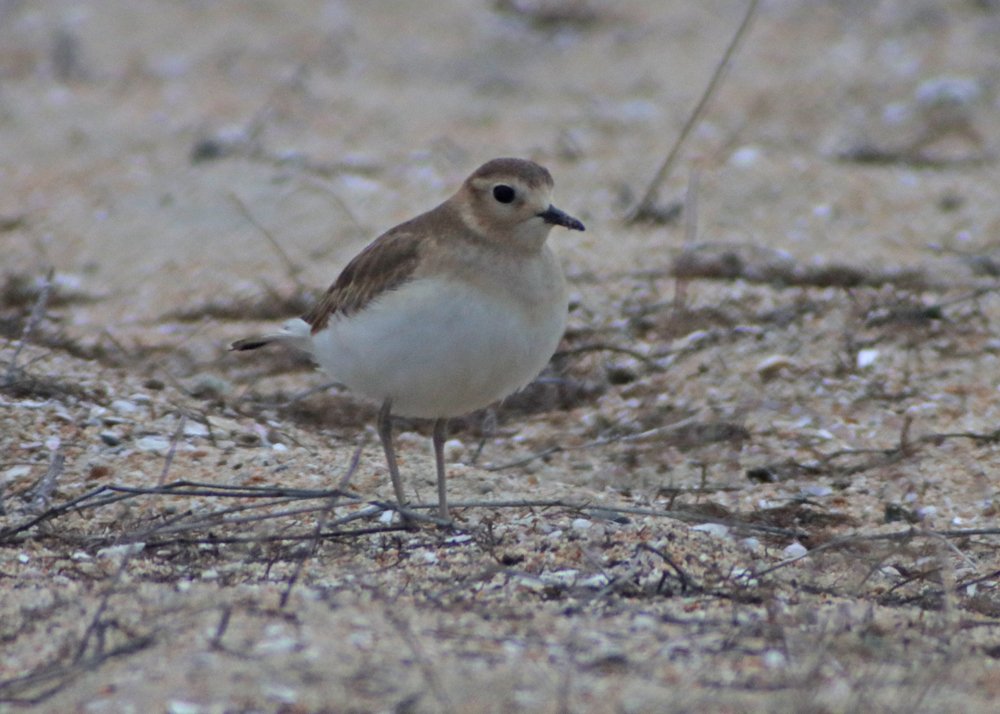 For fifteen years, ever since I started visiting California as a birder, I've been hoping to see a Mountain Plover. Something about the species drew me in despite Sibley describing it as "distinctively plain in all plumages." Well, now that I've finally laid eyes on one I can say authoritatively that he is not wrong. The Mountain Plover is the Warbling Vireo of shorebirds but more difficult to track down. Fortunately, the one that was frequenting Bolsa Chica Ecological Reserve in Orange County, California, this December, was not difficult to see at all, despite it favoring an area behind a chain link fence. Finally connecting with a Mountain Plover was wonderful and worthy inclusion on this top ten list though I probably shouldn't have started this list with it as most of you are probably not going to continue to read after such a bland bird.
Number 9 – Gray-headed Kingfisher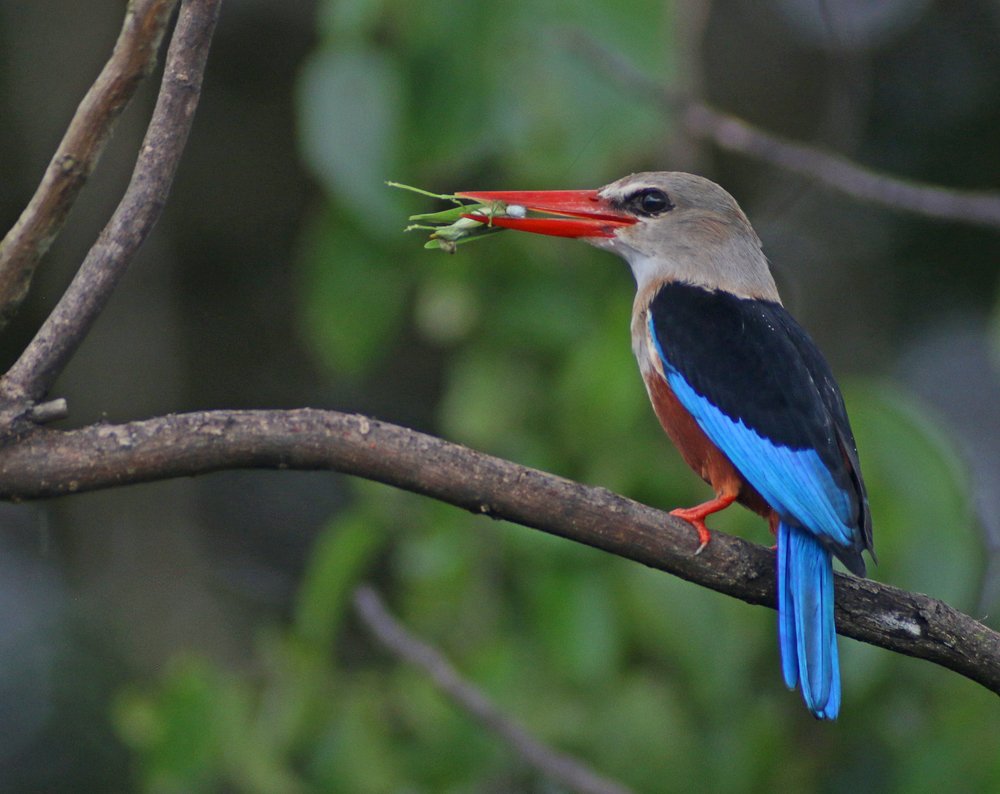 I saw nine species of kingfisher while I was in Uganda. All of them were new to me. This increased my total number of kingfishers I have ever seen to fifteen. Do the math: in all of my birding years I'd only seen six species of kingfisher and in two short weeks I saw 150% more than that! Of them, Chocolate-backed Kingfisher was the rarest, Giant Kingfisher the most iconic, Pied Kingfisher the most numerous, Malachite Kingfisher the most brilliant and on and on and on. But of the nine species I most preferred the Gray-headed Kingfisher, of which twenty-one individuals made it onto ten different eBird checklists. I loved watching them catch big bugs and bash them on branches. I loved how they would pop up in the most unexpected places. I loved that I was seeing them at all!
Number 8 – Brown Pelican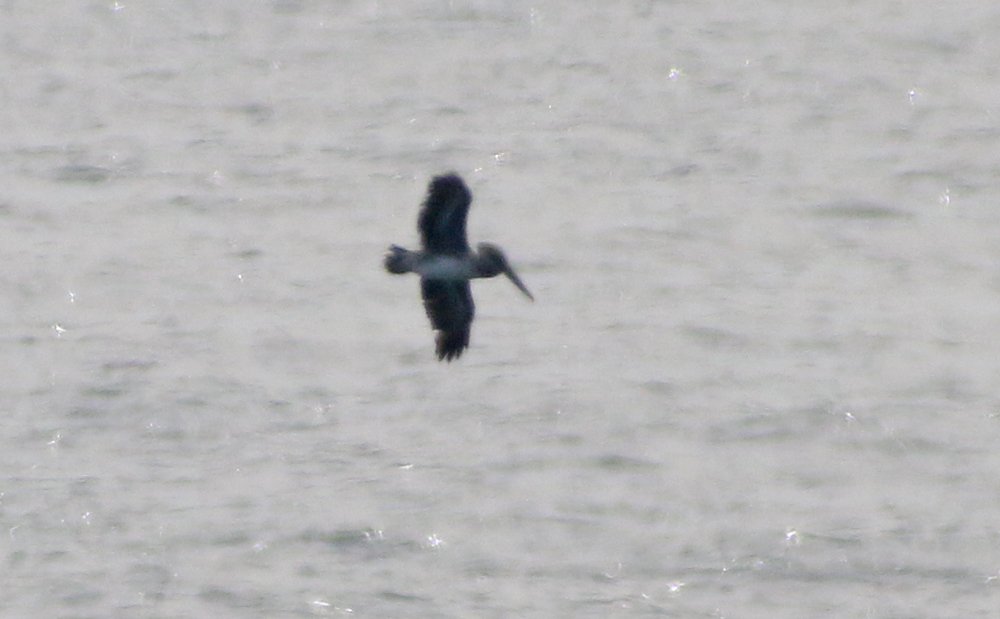 The photo is horrible but the bird is great!
During my favorite birding event of the year, the annual Big Sit at Fort Tilden in Queens in October, we had hit a lull and were desperately trying to scrape up a few more species when Matthieu spotted a pelican and all was right with the Big Sit once again. A new bird for Queens for me is really hard to come by and this was one I had been waiting to show up in my binoculars for ages. It was a long wait but well worth it and Brown Pelican is an easy addition to my top ten list.
Number 7 – Barbados Bullfinch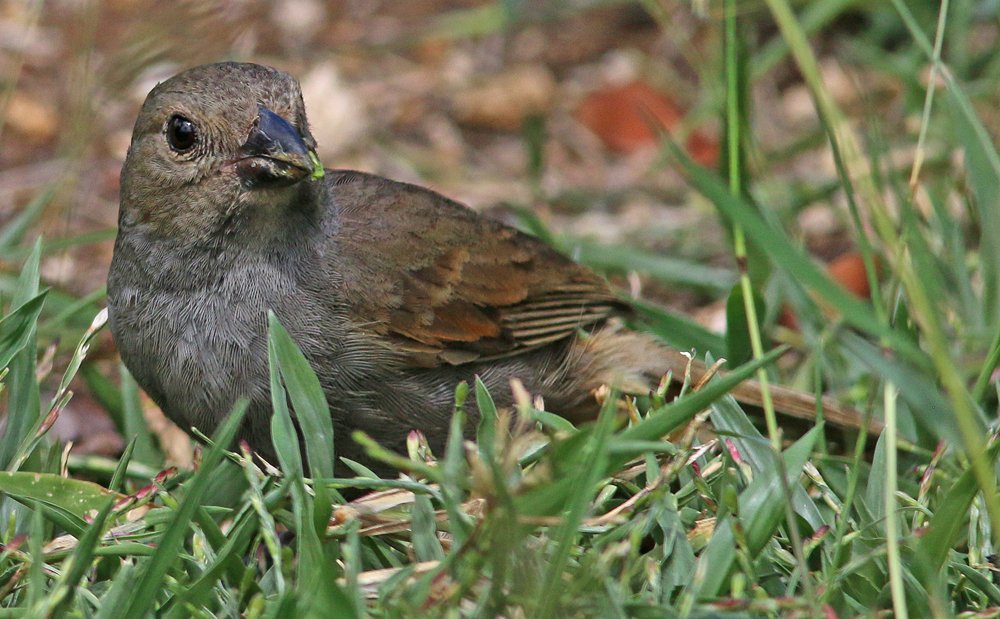 Our family trip to Barbados was mostly about the beach but it was also chock full o'birds! There is only one endemic species in Barbados, the Barbados Bullfinch, and they are unmissable. While bland for a bullfinch they exuded a certain charm and I certainly liked that they often allowed close approach. What's not to like about seeing a species that can only be seen on one tiny island?
Number 6 – Lesser Ground-Cuckoo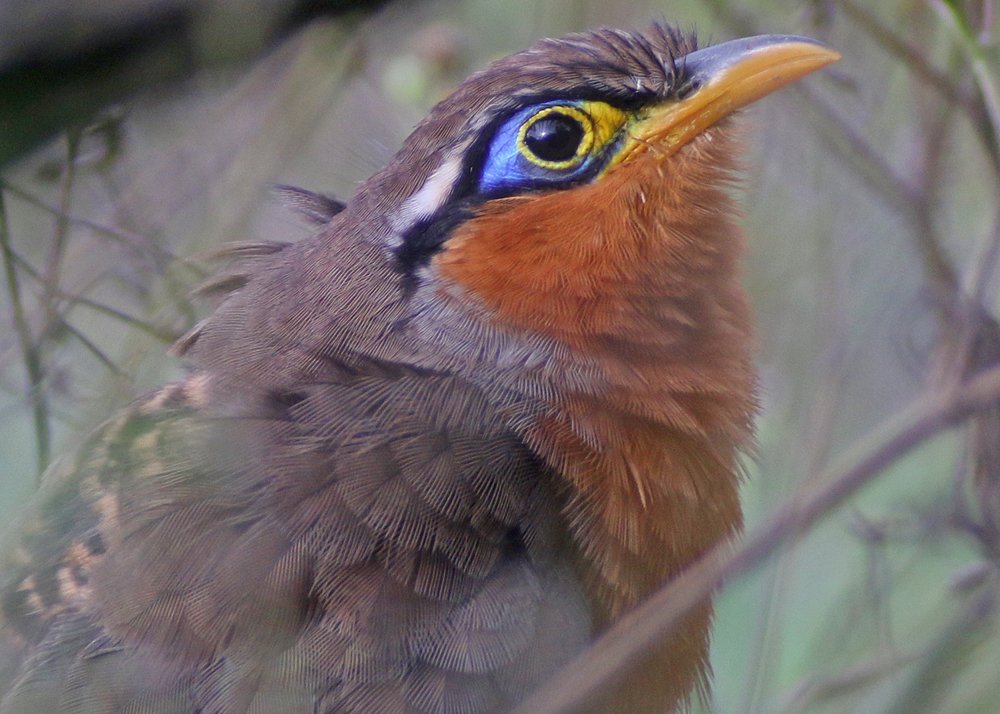 The northwestern part of Costa Rica is the least birdy part of the country. Such are the travails of a birder traveling with a non-birding family. Despite the limitations of birding in a not-bird-rich portion of the country I still did alright, especially the one morning I had a guide to help me find stuff. And find stuff we did, but nothing we found was as awesome and photo-worthy as a very cooperative Lesser Ground-Cuckoo, that I crushed with the digiscoping rig. Cuckoos are almost always awesome and the new world ones in particular are hard to beat.
Number 5 – Vermilion Flycatcher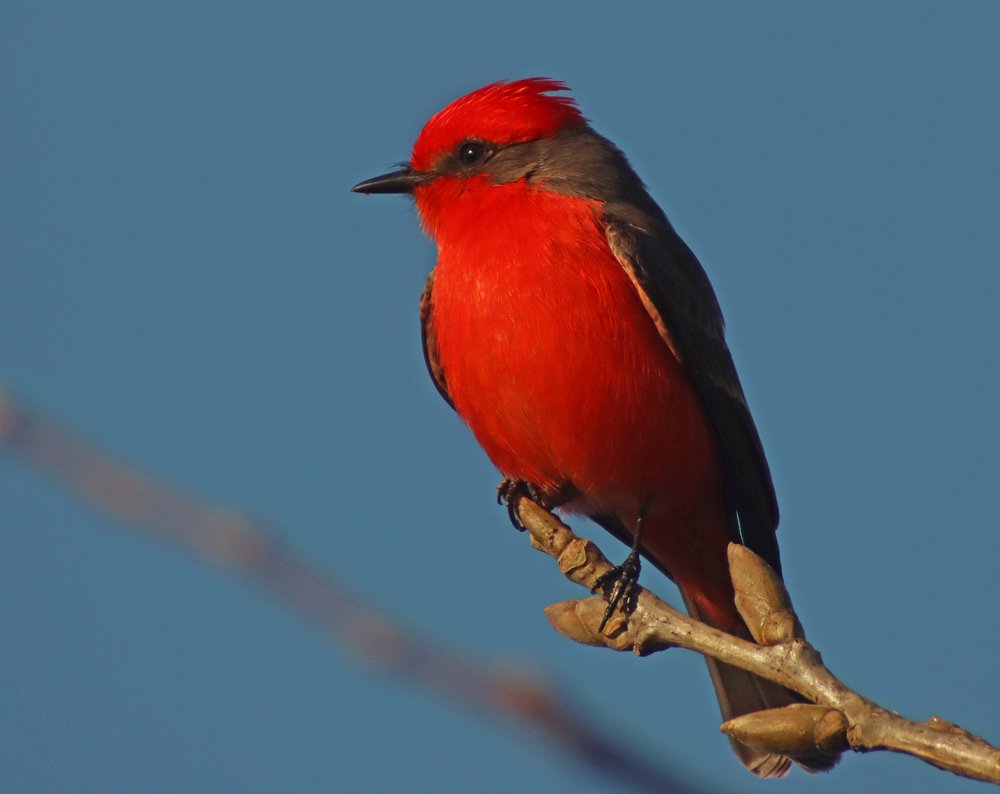 Until this year the only Vermilion Flycatcher I had ever seen was a female in a lousy little park in Orange County, California, way back in 2011. I always wanted to see a bright red male and my long wait was over this December when I managed to connect with one at San Joaquin Marsh and Wildlife Sanctuary. This bird was very faithful to a specific set of perches while I was there and the light was absolutely exquisite on its gorgeous plumage. This bird was something I had so wanted to see for so long that its inclusion on this list was an absolute no-brainer.
Number 4 – African Finfoot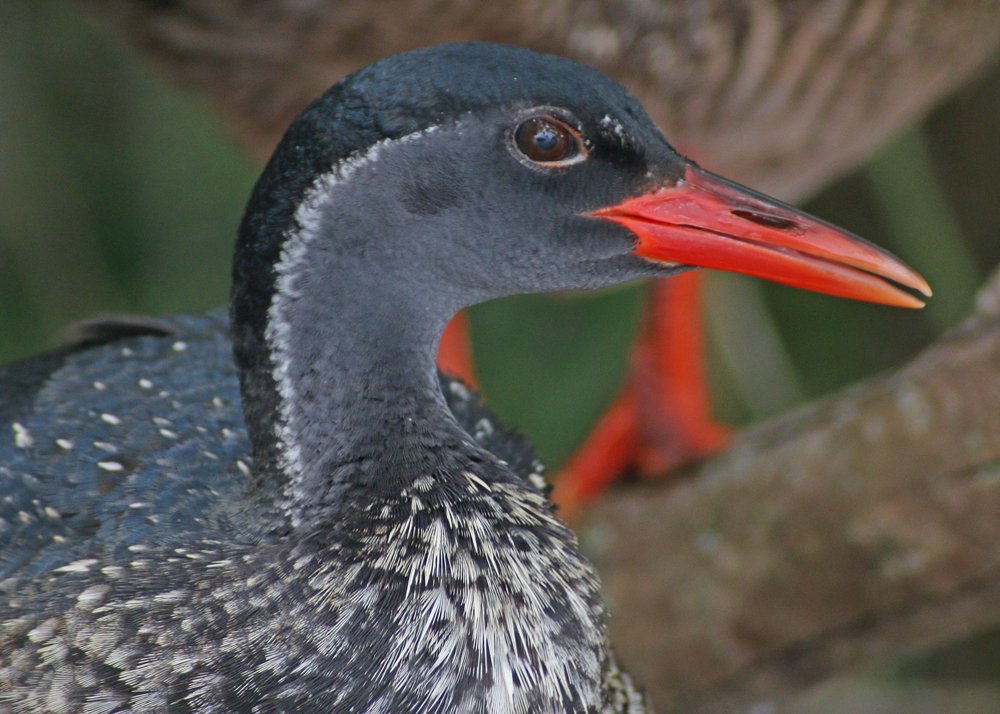 African Finfoot is one of those iconic birds that you have to see when you travel to a part of the world where you have any chance of seeing one. Our group got very lucky at Lake Mburo National Park when we saw a pair at point blank range from our boat. Such an unusual and reclusive species so close was a real thrill, and one the highlights of the entire trip to Uganda. How could this bird not make my top ten?
Number 3 – Sage Thrasher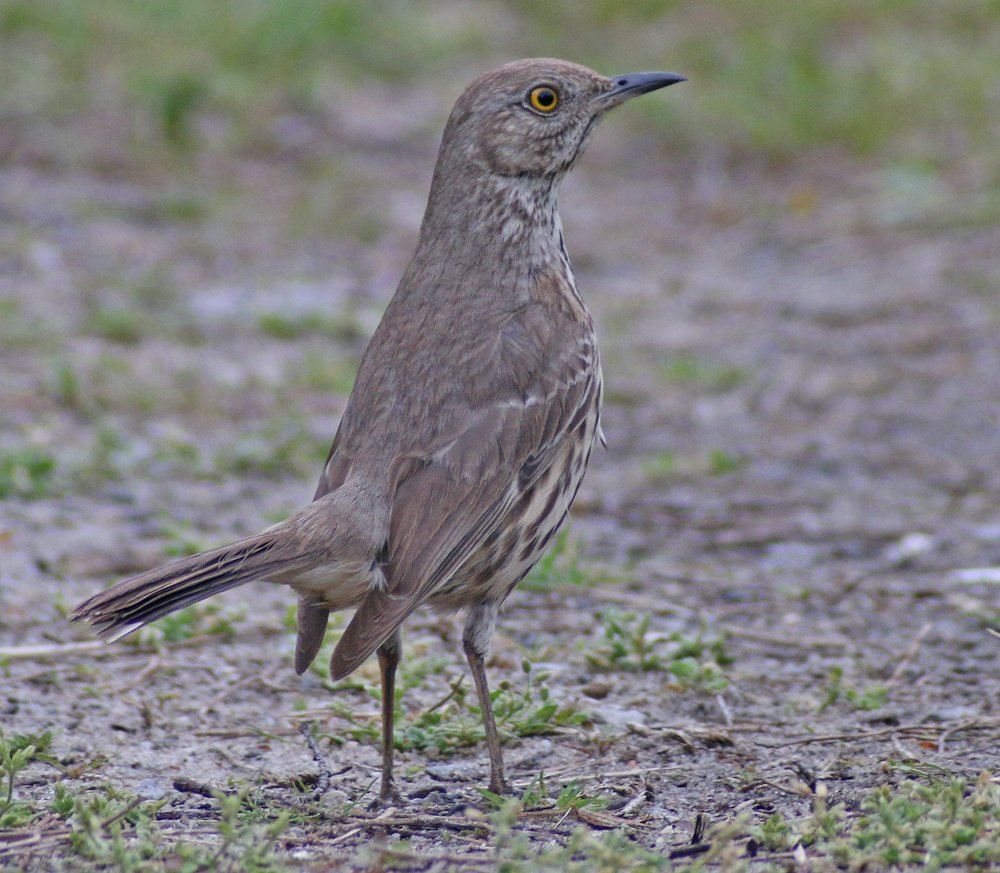 On a twenty-four hour birding bender that had already netted me two state birds, including an amazing Burrowing Owl in Queens, I took a stop at Jamaica Bay Wildlife Refuge to see what was around. And not only did Jamaica Bay, as usual, not disappoint, but it came through in a major way! Finding something as rare as a Sage Thrasher in New York State, the first since 1973 and only the fifth ever in the state, is thrilling, and doing it less than a day after seeing the owl was shocking. If it was the rarest bird I ever found I would be pretty happy.
Number 2 – Pectoral Sandpiper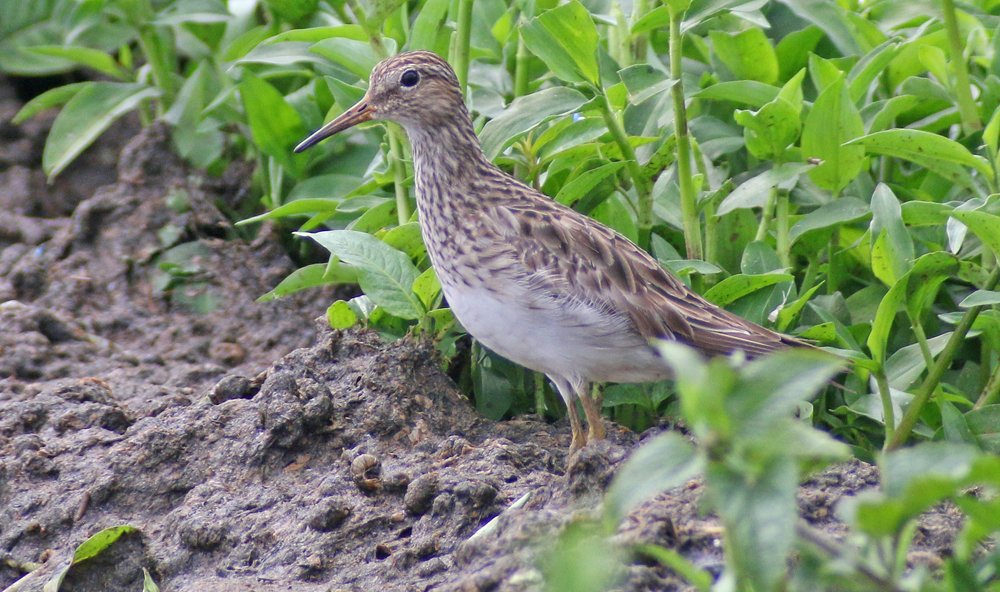 But Sage Thrasher is not the rarest bird I ever found because I found a first country record in Uganda! Yes, a Pectoral Sandpiper has made my top ten list not because of anything particularly wonderful about it but because it was seen in Uganda where the species had never before been seen! That is undoubtedly a good enough reason to be included on the top ten list as I will likely never find a country first again. As I've said before, it was hilarious to be putting all kinds of effort into documenting a bird I see multiple times a year in my local patches just because it was somewhere weird. Birding is an odd pastime.
Number 1 – Shoebill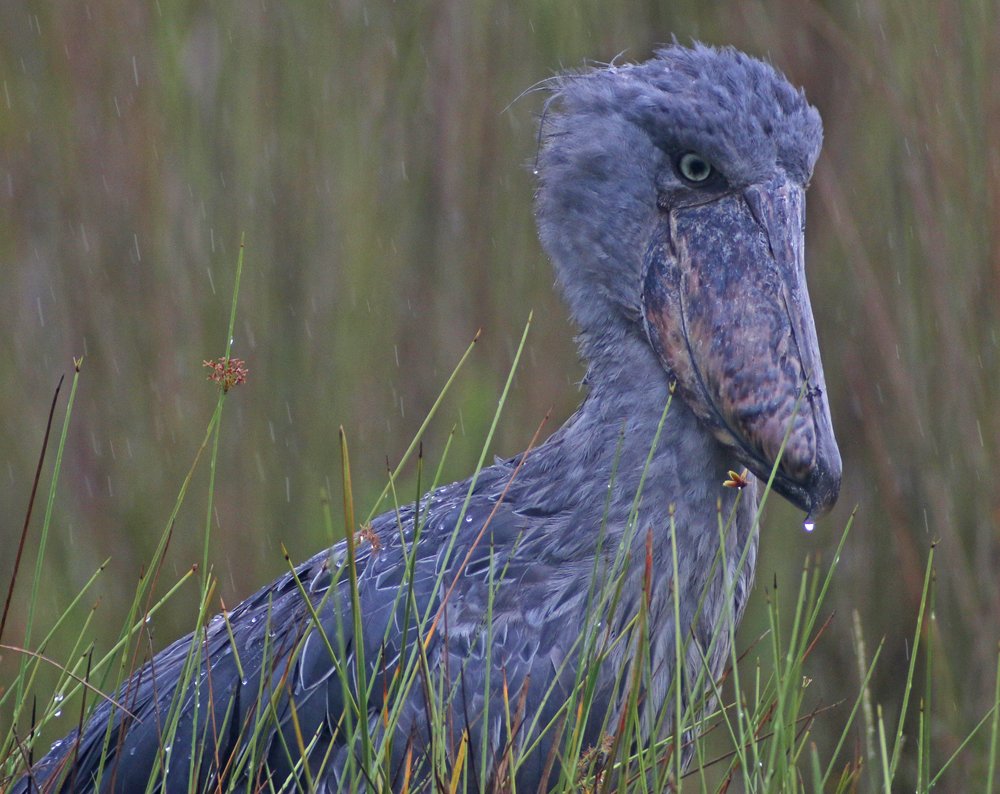 How could the amazing, prehistoric, bestial, iconic, endearing, lungfish-eating, astounding, gorgeous, astonishing, charismatic, engaging, reclusive…I could do this all day. Shoebill is a bird every birder should get to see and I was fortunate enough to bookend my trip to Uganda with visits to see this dinosaur-bird. The second trip was in the rain and it killed my camera but fortunately not the memory card as the image above shows. Losing the camera was worth it. Being in a boat, digiscoping a Shoebill in the rain, was one of the best birding experiences I've ever had, comparable only to feeding Maria. Just look at that magnificent beast! What more could a birder want? What more could a birder need? Nothing, that's what.
Here's hoping that 2020 is even close to as good a birding year as 2019 has been. I know I can't wait to see what's in store! Happy New Year!