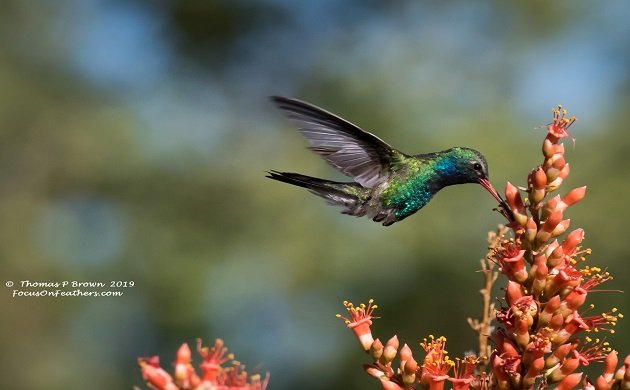 One of the great things about living in southern Arizona is our proximity to Mexico. This allows for some really fun birds to come across the border, not that they know it is a border, and giving us some interesting birds each year. Without question, the most famous of these "immigrants" was last year's White-throated Thrush that took up residence in Madera Canyon. Just north of Madera Canyon, is Box Canyon. This is not a true box canyon, in sense of our old American western movies, as it serves as a passage thru the Sky Island Mountains over to the Las Cienegas National Conservation Area, as well as Patagonia Lake, and the Paton Hummingbird Center.
This steep narrow canyon is a seasonal home to a couple of great birds, that I am sure would be a huge bonus to most U.S. Birders. The first one that showed up a couple of weeks ago is the Five-striped Sparrows. They come to this steep, very rugged terrain, to establish their nests. With little or no water, there are large patches of tough grasses, with Brushy Mesquite and Ocotillo cactus, all on ground way too steep to safely walk down. There are a couple of other areas that these birds can be found in, one of which in California Gulch, but that is a similar terrain, that must be walked into, in order to track down the birds, while here in Box Canyon, the birds are never far from the one lane dirt road that passes thru the canyon.
Here are a few images of the Five-striped Sparrows that I have been able to capture.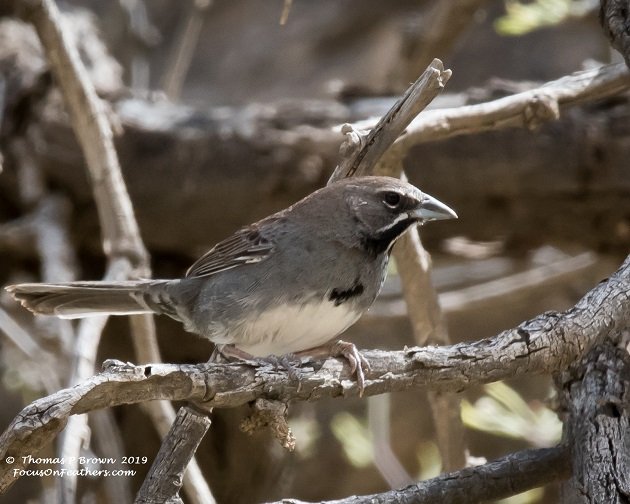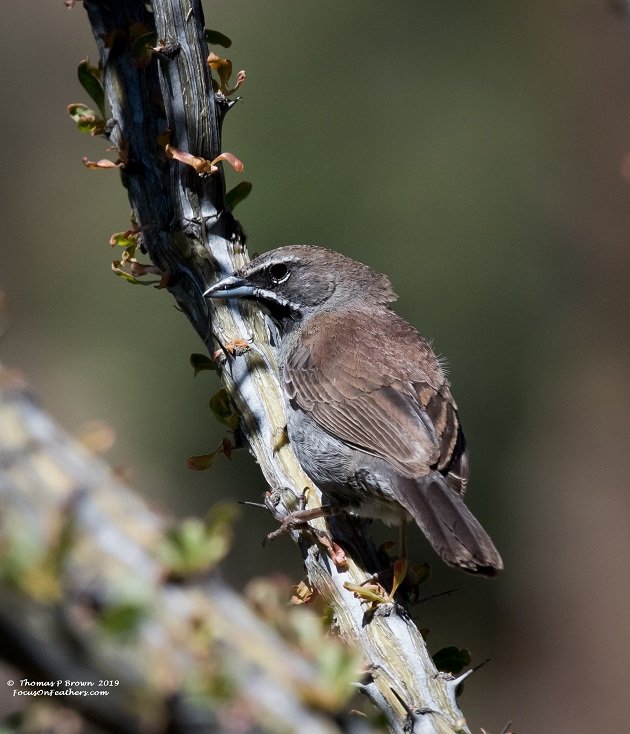 Just last week, some of our local birders spotted a female Lucifer Hummingbird, just as she was starting to establish her nest. Spotting any hummingbird nest, short of the one right outside your kitchen window is always a challenge, and so therefore a real treat. To get to see one of such a rare bird just makes it that much sweeter. The bird had located her nest on a tall Yucca bloom that had fallen over and was neatly tucked into one of the dried flower pods. Still, not exactly an easy thing to spot so I am quite thankful, especially to Brian Nicholas, for his detailed directions to the nests location.
These have been tough photo to get, as the accessibility to the nest is almost non-existent. But, here is that Lucifer Hummingbird.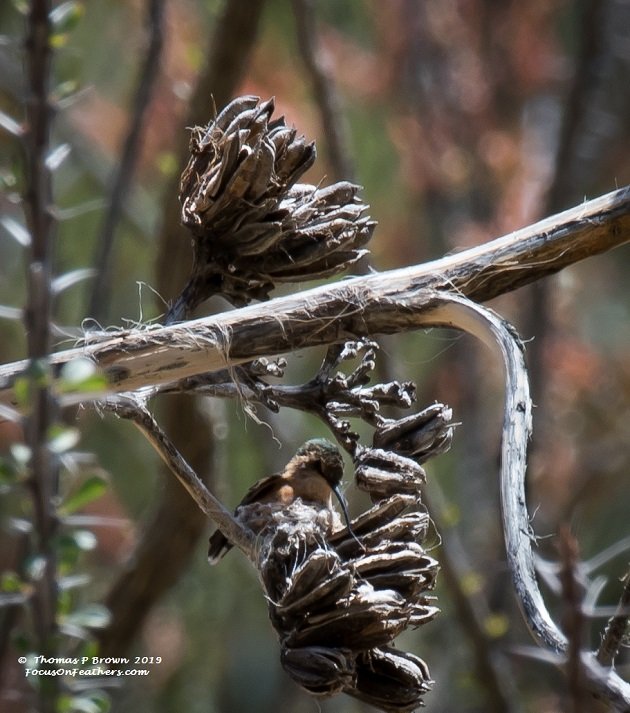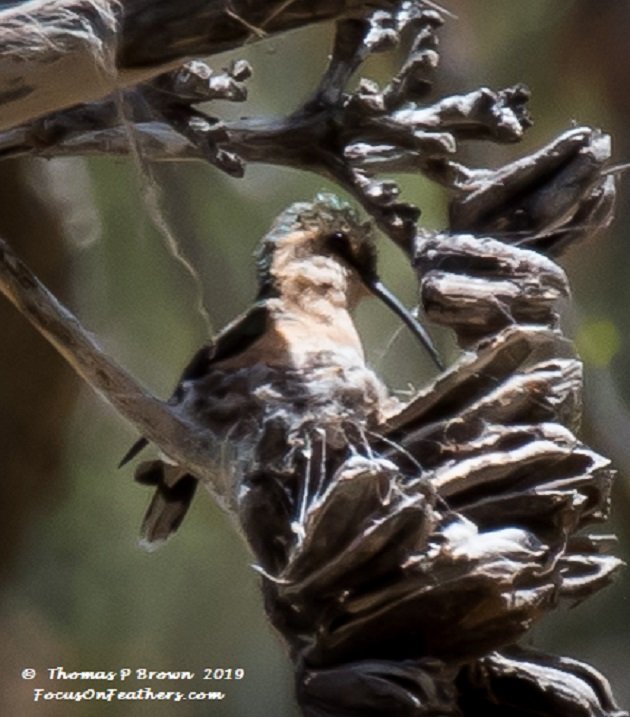 In addition to these two wonderful birds, White-throated Swifts are quiet common. I was able to find two different pairs of nesting Canyon Wrens. Bullocks Orioles, Hooded Orioles, and Scotts Orioles moved up and down the canyon. Golden Eagles soared over head, Ladder-back Woodpeckers, Costa's Hummingbirds, Broad-billed Hummingbirds ( as seen at the top of this story), Cactus Wrens could be seen almost anywhere in the canyon as well. I am always so amazed at the diversity of birds that this rugged, almost hostile terrain manages to support. At the same time, with just a little bit of rain, hundreds of plants goes into bloom, and the land is transformed into a miracle of beauty, one that you have to see to believe!
Any bird is tough to photograph in flight, and swifts are no exception. I did manage to catch this shot of a White-throated Swift last week.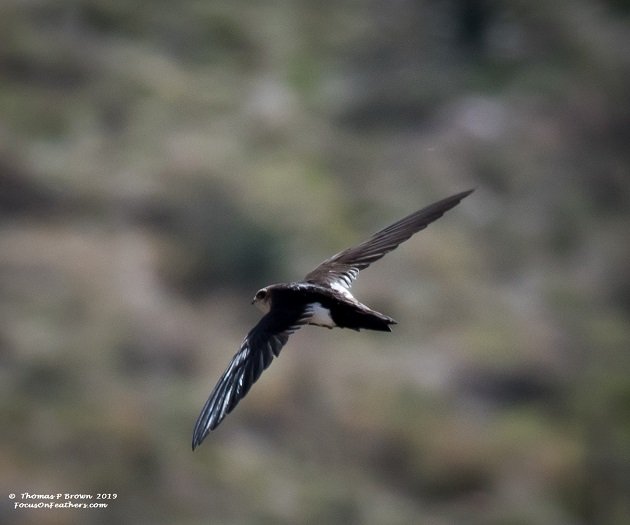 Here is the male Scotts Oriole.
This picture shows the Canyon Wren, bringing food to their nest, located in a narrow crack in a cliff side.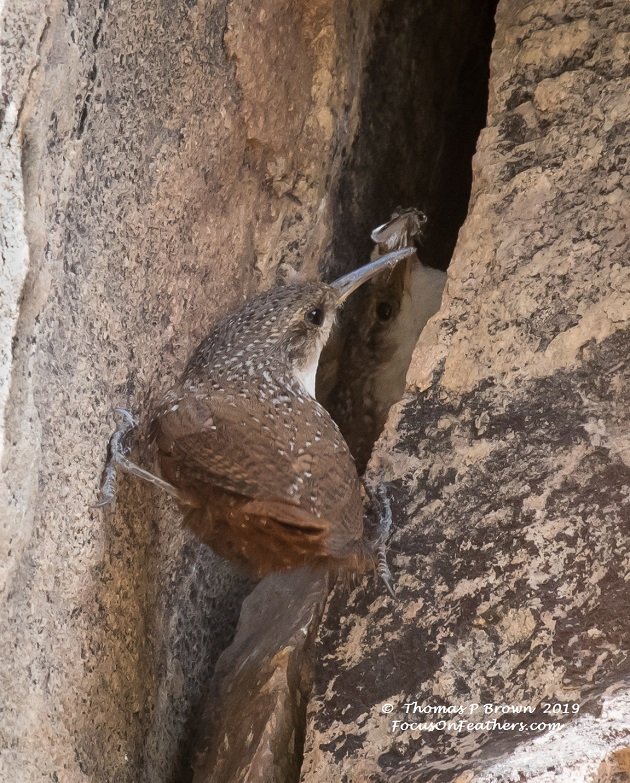 A common local resident when we were in Mexico, the Costa's Hummingbird is a little bit more of a rarity here in Arizona.