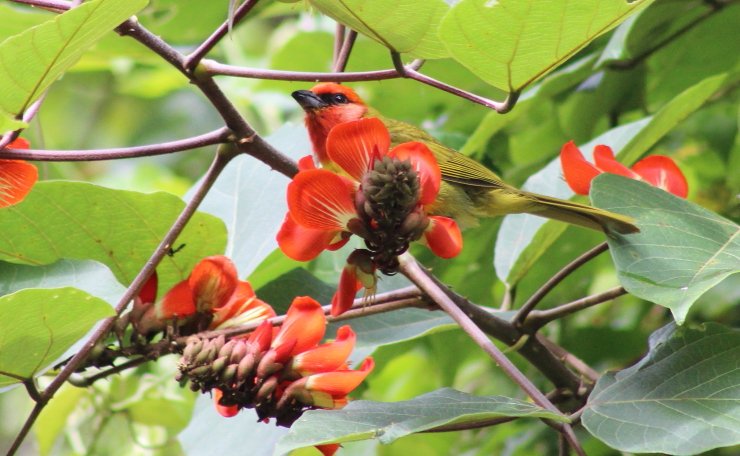 A couple of weeks ago, I shared some of my favorite photos from my several years of birding. They are certainly not good enough to get me close to the world of professional wildlife photographers, but each is special to me in its own way.
Between my recent trip to see waterbirds on a lake that, as it turned out, had mostly dried up, a strangely unproductive trip to one of my new sites, and a dreary, drizzly Monday out, I don't have much to show for my last three outings. So I decided to go back into the archives to show some other shots that give me pleasure.
Many of my favorite photos show as much of the surroundings as the bird they surround. Such was the case with this image of a Varied Bunting, which shows that backlighting can sometimes be beautiful.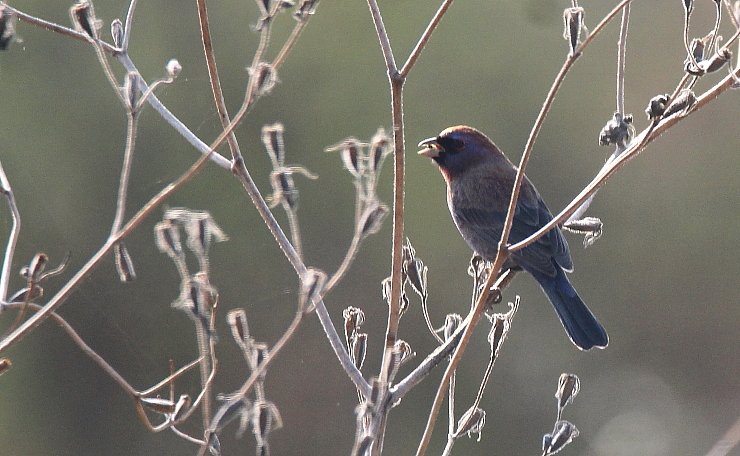 10,000 Birds founder Corey wrote earlier this year about the thrill of seeing his first male Vermilion Flycatcher. Well, Corey, Vermilions are pretty much trash birds down here; I see them everywhere except in dense forest. Which allows me to focus on the habitats they frequent: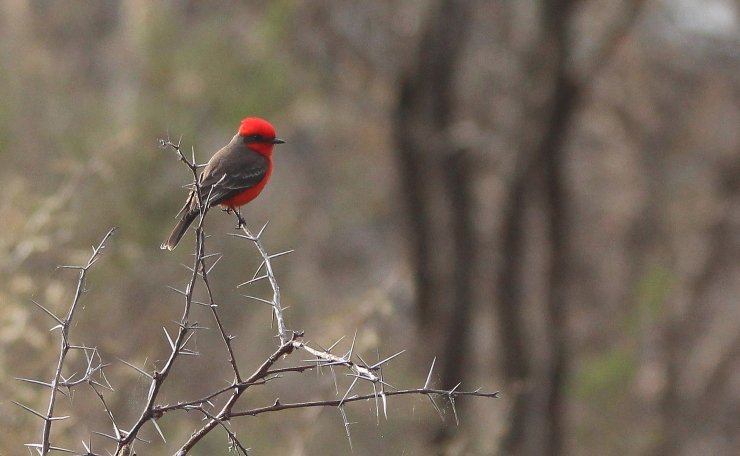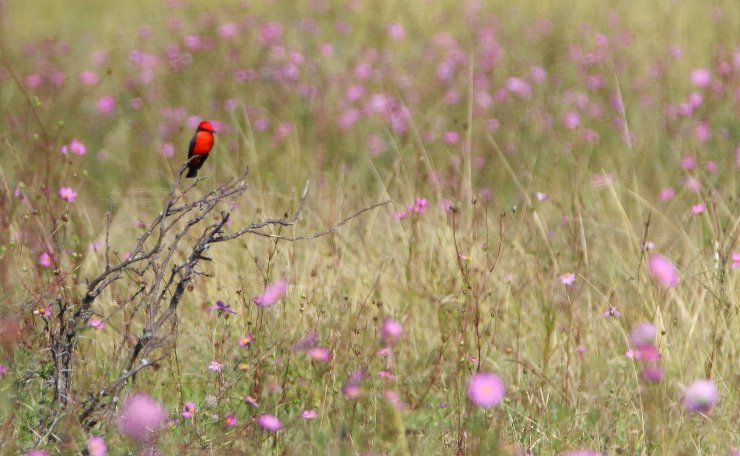 But it was also a Vermilion Flycatcher that taught me that birds in cemeteries, in this case, Morelia's Municipal Cemetery, are very used to the presence of humans. They can allow you some great closeups. This one was from very early in my photographic "career", when I still had a shorter lens that almost never took such good images.
Then there was this wonderful pair of Brown Pelicans from Puerto Vallarta, who were amazingly nonchalant about my presence. I somehow doubt the boat was theirs.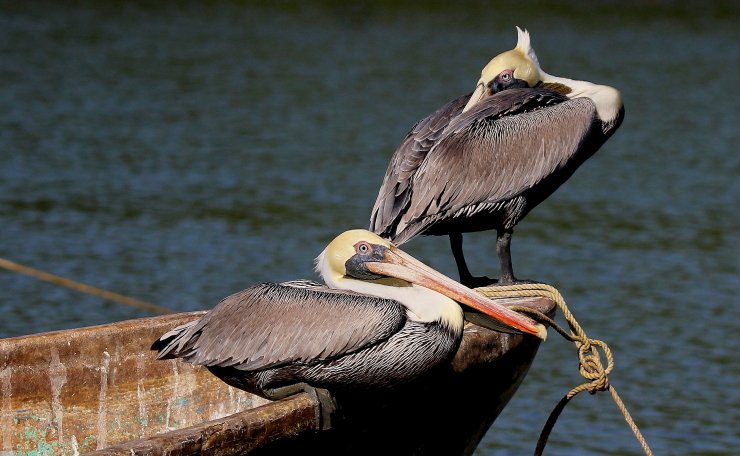 Speaking of birds' surroundings, if you have ever seen a Crested Caracara, you know they are big birds. Which gives some great perspective on just how massive the cacti are in this photos.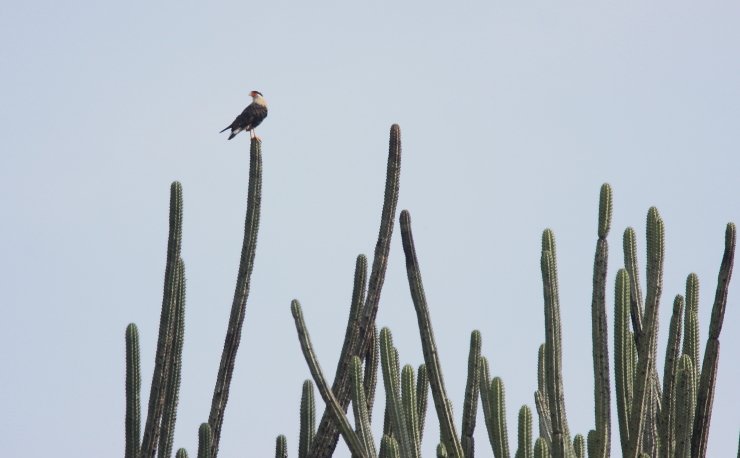 This photo of a Russet Nightingale-Thrush is definitely not a good photo, at least as focus and lighting are concerned. As is normal with this species, the sighting occured under very low lighting. But you have to love that attitude!
I'll finish (and started) with creatures who perfectly matched their surroundings. At the top of this article, a Red-headed Tanager had the good taste to land on an equally orange Coral Tree (Erythrina) in bloom. Here, an immature Tricolored Heron seems to reflect the colors of the waters around it.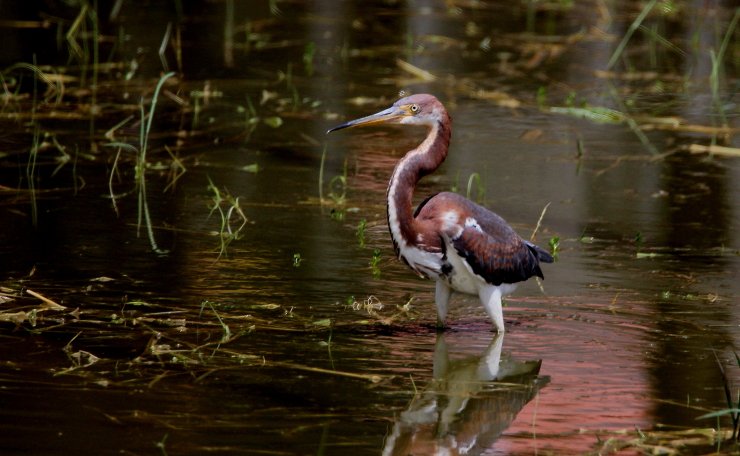 In the same way, one of our many native Bumblebees seemed to choose the one waxy flower whose own color matched his own. I don't take many pictures of insects — it is hard use a lens for distant birds on such small creatures — but I have always loved this one.