This week has seen me do a lot more cycling and walking along the beach and more discoveries! Grant is currently overseas-more about that next week-so I have been making the most of my surroundings, as I will join him soon. I have covered the 23kms of beach that we monitor and discovered that nesting is truly underway now for both the Pied Oystercatchers and the Red-capped Plovers. The Red-capped Plover chick I photographed last week is developing fast and I have discovered another nest with two eggs further north.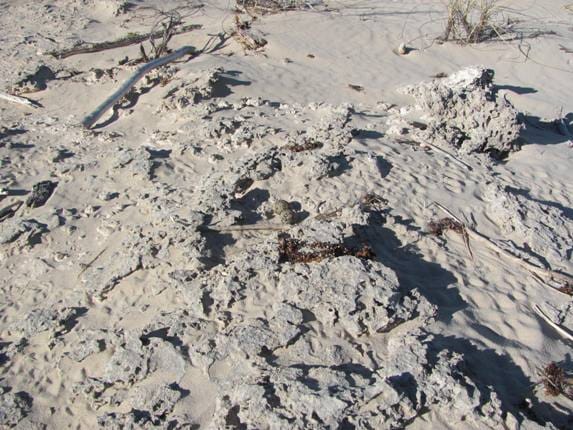 Red-capped Plover nest with 2 eggs
The Pied Oystercatchers that laid the first eggs this year have successfully got their chicks through the first week, though from the footprints one is definitely a lot lighter in weight than the other. We have never seen two survive and the success of even one is remote. Thankfully they do live for many years and the population is not in decline at present, despite the feral cats getting their eggs.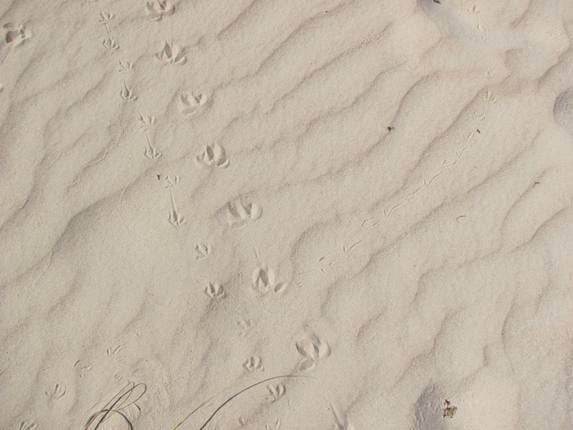 One adult Pied Oystercatcher and two chicks prints
One pair of Pied Oystercatchers that we monitor have a bird with a rather awful looking growth on it's abdomen. It is a swollen pink mass from behind. It has been like that for 11 months now and although we are not exactly sure of the sex of this particular bird, due to the sizing being too similar, it continues to mate. You will notice that the fact that they always walk into their nest sites makes them rather obvious!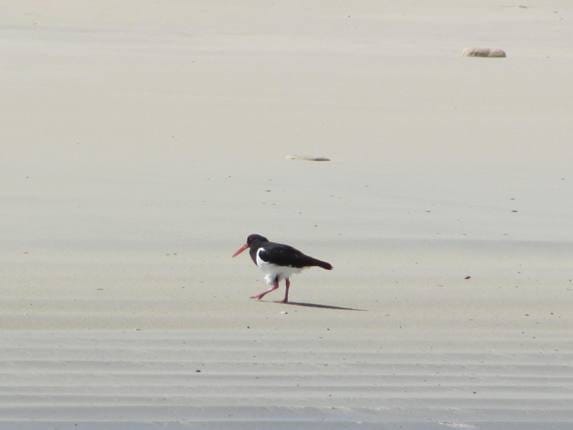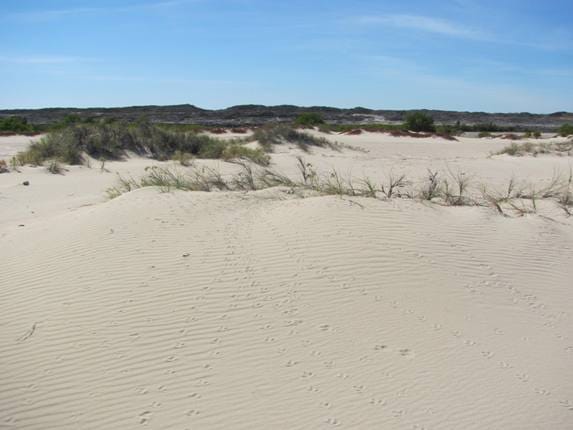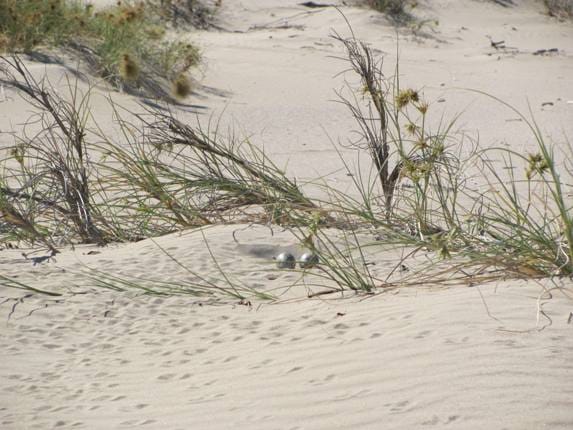 Pied Oystercatcher with odd growth and it's nest site
This time of year we have Brown Boobies in the area-not just those on the nudist beach, but the birds! Before you all book a flight to Broome I would like to let you know that the average age of the nudists is probably 65 and it is mainly men! The gorgeous European backpackers are not on this section of beach! There was a bit of action this week close to shore as the Brown Boobies fed on small fish.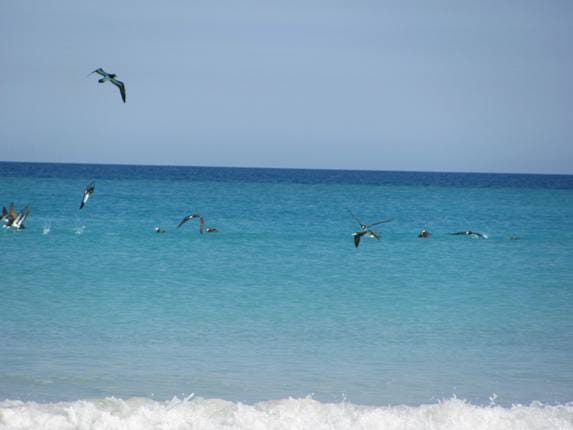 Brown Boobies feeding
On Monday I came across a very strange creature that I had never seen before. It was in an area that a Bar-tailed Godwit had been feeding and it appeared as if it had tried it and then left it. There was then a lot more of these creatures in a nearby pool and I was intrigued. I took several photos and then tried to find out what they were.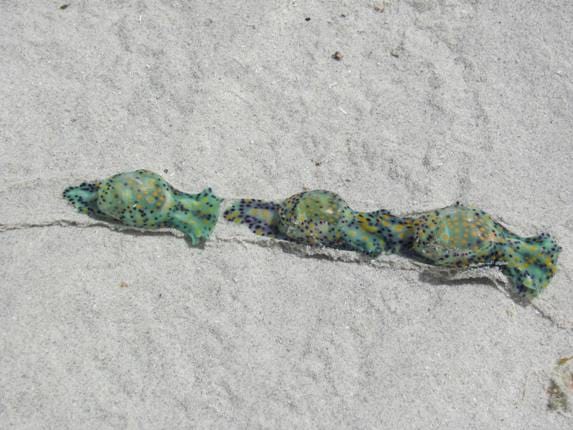 The mystery creatures
We have some friends with a marine book and it wasn't in that, so they sent an email to the WA Museum in Perth. They were extremely helpful and within a few hours we knew what they were. They are a species of opisthobranch called Haminoea ovalis and they have a small thin shell beneath the mantle. They form large gatherings to mate and lay eggs on the algae they feed on and were most likely dragged to shore on an algal clump.
Mystery solved! There's always something new to see and learn!