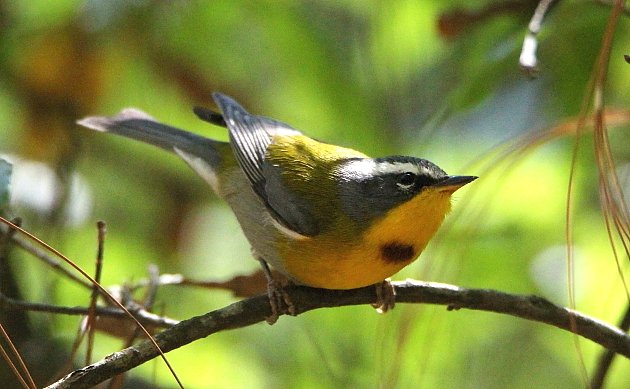 As I mentioned last week, social distancing is widespread but still voluntary here in Mexico, so there are no limitations on being able to get out and enjoy nature. Still, with my being 61 years old and mildly asthmatic, I want to make sure I keep my distance from other people. This has determined which places I visit, and which I avoid.
Most of my favorite sites are lonely anyway, so this has not been a great problem. But there are a few places I have decided to avoid during this crisis. So this period has driven me to begin seeking out more, equally lonely sites.
A few years ago, I visited the 10,000-foot-high Cerro de Garnica National Park. While birding along the highway, a younger man on a motorcycle stopped to talk with me. Living in central Mexico, I'm not a big fan of random encounters with passersby. But this man turned out to have worked with the government habitat protection agency, which is why he stopped when he saw me birding. He told me where to find the Puerto Hondo Stream Salmander, a fascinating hyper-endemic local amphibian.  He is also and Evangelical Christian, as I am. Which may be why he invited me to his home, down the mountainside from the nearest town.
I did visit my new friend's home shortly after our meeting. I had a very nice visit with his family — so nice that I didn't get to do all that much birding. Still, it was a long drive ending up with a good stretch of unpaved (although well-tended) road down a mountainside, and I did not go back… until this past week.
The road from San José de las Cumbres ("of the Peaks") to Ejido el Jauja is pretty steep. And while it is in slightly better condition now that it is the dry season here, I'm not sure it is the best choice for my regular-car tires. But I have to admit, the area is very birdy. The upper area, above 9,000 feet, is rather open and sported lots of Siskins, both Black-headed and Pine Siskins. I wish I had managed a decent photo of the Black-headed Siskins! They are by far the cuter of the two. Pine Siskins just look like female House Finches with pointier beaks.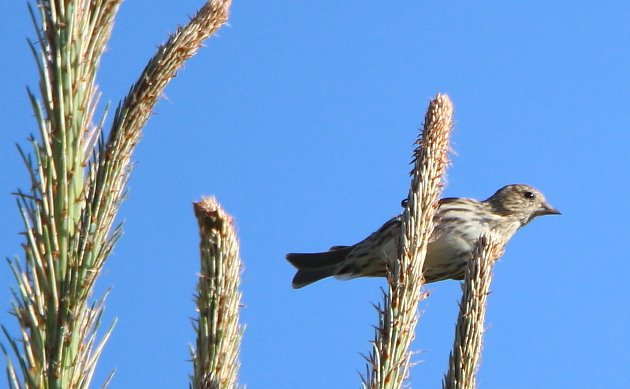 There were quite a few of our resident subspecies of the House Wren, known as the Brown-throated Wren. These wrens are expert posers.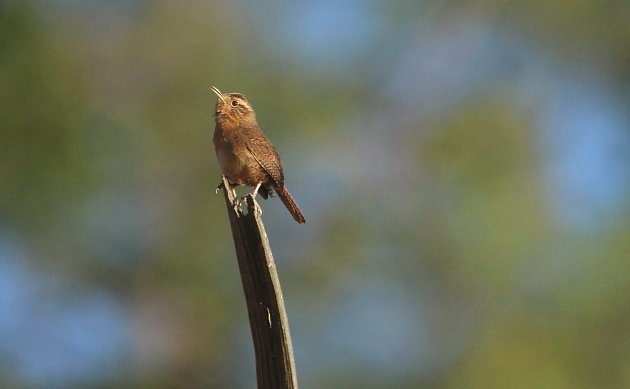 And I had never before seen a Russet Nightingale-Thrush outside of wooded areas, but this one seemed quite at home on the dry ground beneath thistles and brush.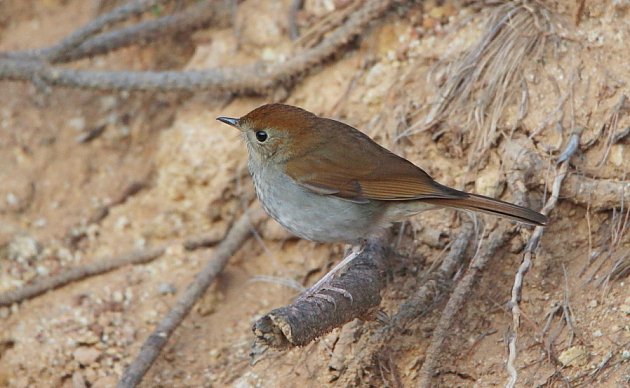 I travelled quite a bit farther down the mountainside, and stopped at a more forested area that looked promising. Among the birds that turned up there were several Mountain Trogons, one of which allowed me some passable photos. I like Mountain Trogons, because they actually come to me when I whistle to imitate their characteristic call. (I think I do a pretty good imitation of several other species, but, unlike the Trogons, they never seem to think the same.)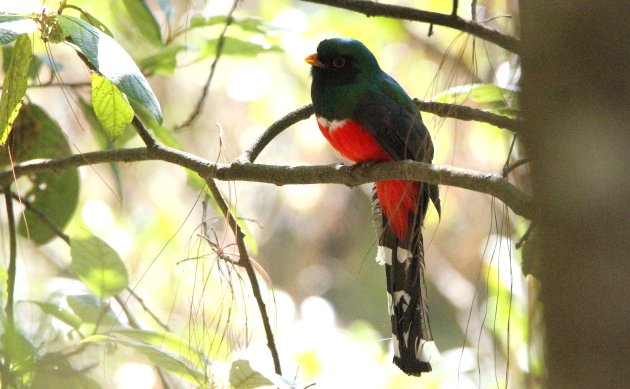 And this is, to date, my best picture of our endemic White-striped Woodcreeper. Woodcreepers are awesome, with their oversized beaks and interesting poses. The family can be found from Mexico to South America, but even this species, while the northernmost of all, does not make it to the United States.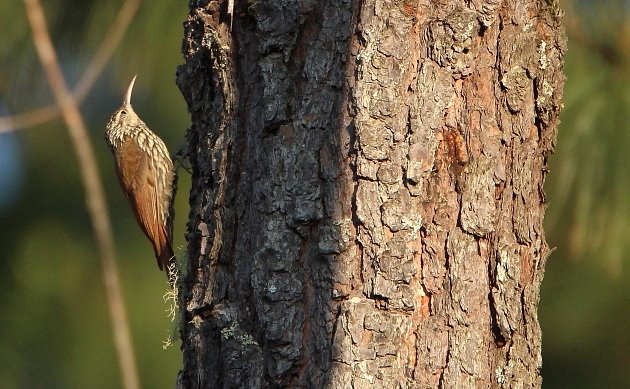 The header photo, of an endemic Crescent-chested Warbler, was also from this area. I've shown this species before, but they keep begging me to take adorable pictures. As did the following mammal, which should be named, if there is any justice, the Adorable Brown-eyed Bunny.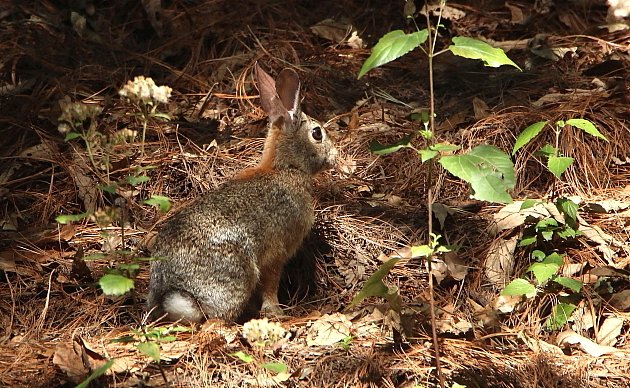 Frankly, I am not sure I'll be going back down the dirt road to Ejido el Jauja. While I saw some species I love, there are easier places where I can see the same ones. Still, I can't complain. It was a fine day of lonely birding.