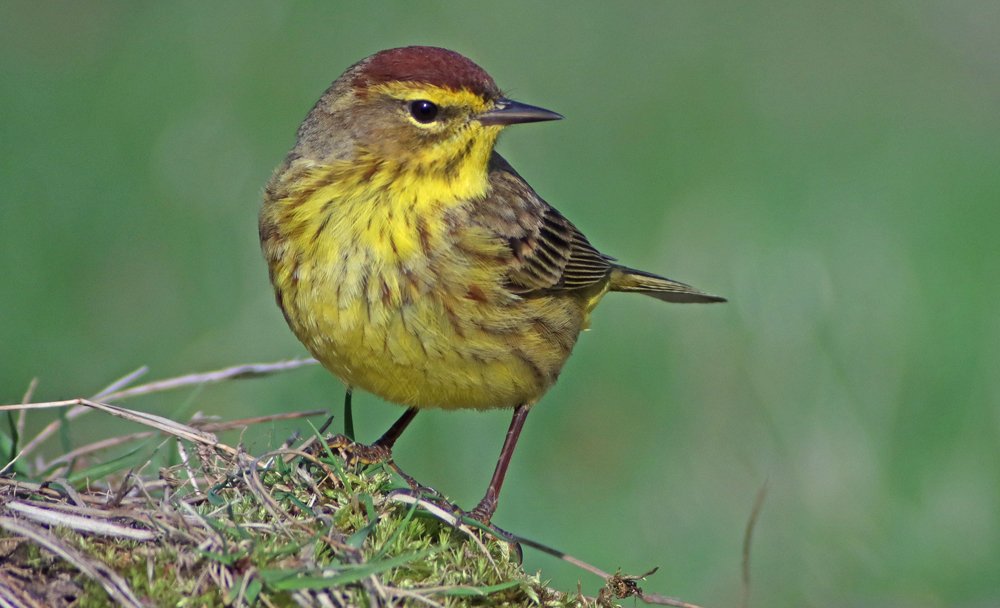 April weekends always promise but only sometimes deliver. However, a weekend where you can celebrate Easter, Passover, the beginning of migration, or just an excuse to stop sheltering in place for a few hours is bound to be a good time!
I've been impatient about the arrival of spring, but a long walk revealed shoots, blooms, and buds everywhere, along with my FOY Hermit Thrush. Corey did get out for some socially distant birding this weekend and his Best Bird of the Weekend was a Yellow-throated Warbler at Cunningham Park, only his fifth record of the species in Queens. Sadly, it did not cooperate for photographs so instead you get to see the Palm Warbler Corey spotted a bit later.
How about you? What was your best bird of the weekend? Tell us in the comments section about the rarest, loveliest, or most fascinating bird you observed. If you've blogged about your weekend experience, you should include a link in your comment.