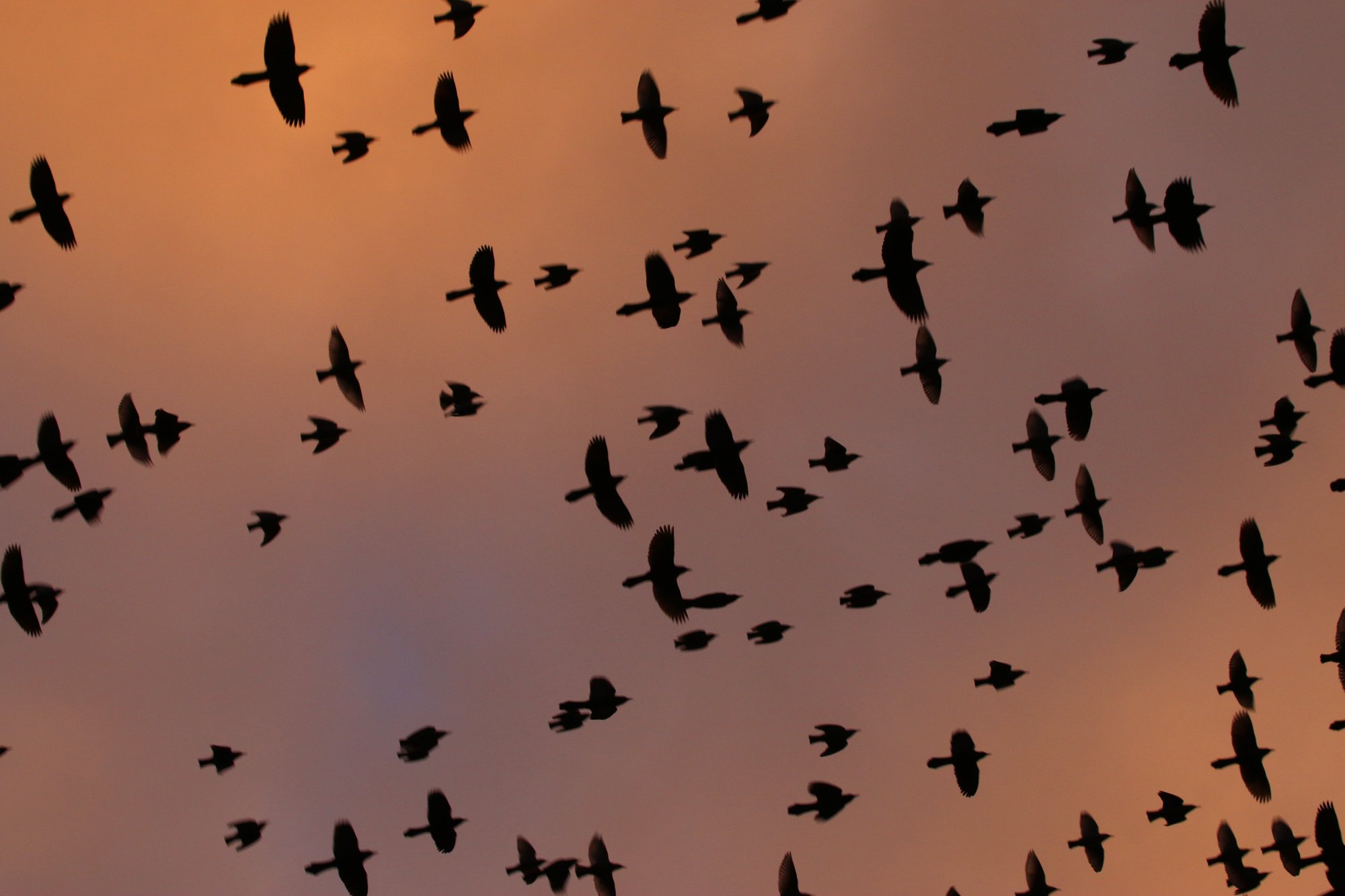 2014 was a great year for birding! Read on if you want to indulge me in reliving my version of it…
In 2014 I birded in three countries (United States, Canada, Costa Rica), four states (New York, New Jersey, Pennsylvania, Florida), and forty-two counties. (I'm not going to list them all because that would be insane.) The country number was average but the number of states and counties was far lower than normal. I submitted 1,050 eBird checklists, which is a pretty large number, but 350 of them can be attributed to my often doing short, stationary counts from my balcony.
Speaking of my balcony, I vastly exceeded my goal of seeing 65 species from it in 2014, clocking 81 species this year. That increased my total list from my balcony to 92 species! I am consistently amazed by the number and variety of birds I see from it considering that I have no yard. Further from my balcony I managed to see 257 species in my home county of Queens in 2014, a pretty decent number. That brought my total for Queens to 310, an increase of eight species from the beginning of the year. That was short of my (wildly unrealistic) goal of getting to 318 species in the county by the end of 2014.
I also managed to get my New York State life list up to 394, a pretty impressive total for someone who has only been birding for nine years. Seeing seven new state birds is tough to do in a single year  in New York when you're already in the 380s! And totaling 307 species for the year, the third time I broke the 300-mark in New York in a year, was nice as well.
I barely squeaked by in meeting my goal for my ABA-area life list by the end of 2014, exactly reaching my goal of 524, adding, on average, one bird a month for the whole year. My trip to Florida and some timely twitches are all that made that happen. My life list, which I haven't finished updating on the blog yet, increased to 1,297 from 1,188, an increase of 109 species. That smashed my goal of getting it to 1,250. My total species count of 560 was short of my hoped-for 600 but still decent considering almost all of my time this year was spent in New York and the northeast in general.
Now that the numbers are out of the way let's take a look at the birds that those numbers represent, shall we?
Managing to make it to 74 species on the first annual Queens Big Sit.

 I'd always wanted to do a big sit and doing one in one of my favorite birding locations, Fort Tilden, was perfect. Now we need to top that number next year!
Once again attending the Space Coast Birding and Wildlife Festival. I love birding in Florida and while I still haven't got to the southern part of the state yet to pick up the specialty species there I still have a great time every time I go to Space Coast. This year highlights included finally hearing a Black Rail, seeing Nanday Parakeets and Muscovy Ducks, and just enjoying Merritt Island National Wildlife Refuge.

Black Vulture was one of many cool species that I saw at Merritt Island

Chasing a pair of far-flung vagrants in New Jersey. Though I no longer work in New Jersey I still keep track of what rarities show up there. Which is fortunate, as that allowed me to see both a European Golden-Plover and a Whiskered Tern this year. That's so cool.

Whiskered Tern is an awesome bird anywhere but it is even more amazing in North America.

Tying the record for most species on the Queens County Christmas Bird Count. It was amazingly gratifying to get 124 species in total on the 2014 Queens County Christmas Bird Count in my second year as compiler. I had a great day out birding myself and some other teams had even better days! Here's hoping we break our record for most birds next year, and top this year's record for most participants!
Seeing two amazingly-rare-for-New York kingbirds in less than a month. When the Cassin's Kingbird, New York's second record, was refound at Floyd Bennett Field in Brooklyn and stuck around for me to chase it I was very happy. And then for a first state record Couch's Kingbird to show up in Manhattan and stick around too? That's just nuts.

Cassin's  Kingbird in New York State is just plain absurd.

Self-finding four new birds for me in Queens, all of which were really good birds. Brown Booby. Golden Eagle. Say's Phoebe. White-winged Dove. 'Nuff said.
Twitching a Willow Ptarmigan waaaaaay upstate. Willow Ptarmigan was not on anyone's radar as a bird that would be added to the New York State checklist. Then one showed up and, once word got out, made going all the way up to Jefferson County pretty much irresistible. The speeding ticket was annoying but well worth it.

Willow Ptarmigan in New York State is even more absurd than either of the kingbirds.

An amazing pelagic trip in New York waters.

 There were lots of birds I wanted to see when we boarded the boat back in August. I did not anticipate seeing so many of them. But if Band-rumped Storm-Petrel, Leach's Storm-Petrel, and White-faced Storm-Petrel weren't enough for some reason we topped them with Fea's Petrel. Puking sucks but those birds are a good reason to repeatedly puke.
Seeing a pair of awesome Ammodramus sparrows in New York City. I was more than happy with the Henslow's Sparrow found in Queens that I got to twitch. The Le Conte's Sparrow shortly thereafter was just icing on the cake.

Willow Ptarmigan in New York State is even more absurd than either of the kingbirds.

Costa Rica! Costa Rica! Costa Rica!

 What's not to like about finally getting to one of the best countries for birding that exists? I haven't nearly finished blogging about the trip yet but seeing aracaris, wood-rails, and hummingbirds was great, as was participating in the Arenal Bird Count. I can't wait to go back and I'm so grateful to the folks at Finca Luna Nueva Lodge who hosted Mike and me! 100 lifers in a trip will do that to you…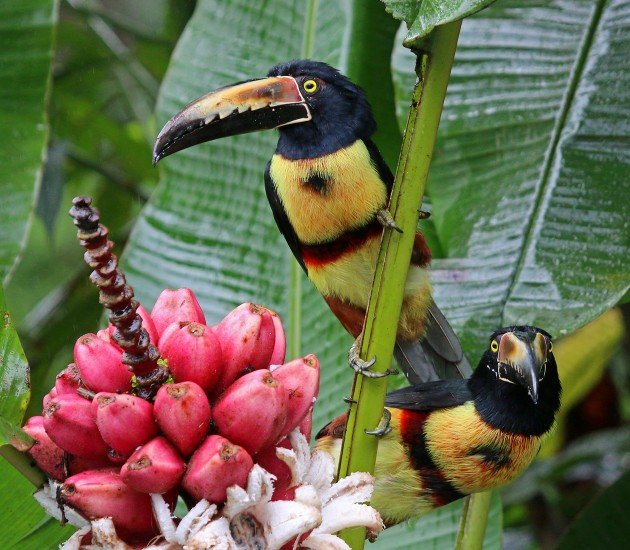 Collared Aracaris are mighty fine.
Here's hoping 2015 is as full of highlights as 2014 was!
And feel free to share your 2014 highlights in the comments – include links if you got 'em!