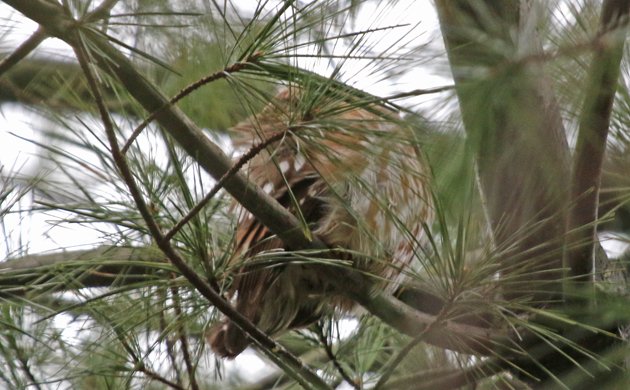 One weekend down for 2015 and only 51 to go. Hope your year is off to a ripping start!
I hit Lake Ontario for winter birds this weekend and walked away with a trio of Red-throated Loons. Corey's Best Bird of the Weekend was an adorable Northern Saw-whet Owl at an undisclosed location in Queens. Of course, Corey wasn't actually the one to spot it. No, he just brought his family to the area he knew one was hiding and waited for Daisy to make the discovery. No matter who found it a Northern Saw-whet Owl is always a pleasure.
How about you? What was your best bird of the weekend? Tell us in the comments section about the rarest, loveliest, or most fascinating bird you observed. If you've blogged about your weekend experience, you should include a link in your comment.