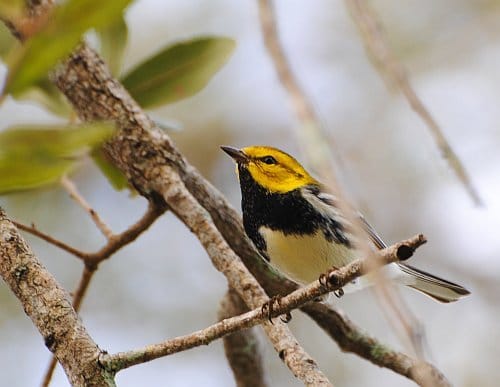 For January 1st, 2013, I decided to do something a little different this year — a Big Day in Miami-Dade, which involves seeing or hearing as many species as possible within a 24-hour period inside my home county. The past record holder for Miami-Dade, my good birding friend Roberto "Toe" Torres, admitted that, as far as he knew, his not entirely serious effort of 102 species was the highest number of species recorded for the county in 24 hours. I decided that I wanted to beat that record. January seemed to be an excellent time with plenty of staked out passerines, wintering raptors, shorebirds, and waterfowl. It was consistently good without the vagaries of spring or fall migration coming into play. Since it has been a poor year for duck diversity in Miami-Dade, I decided to rely most of my efforts on the former three groups to pick up as many species as possible. On January 1st, 2013 at 4:30AM, I woke up to my alarm, and the race was on.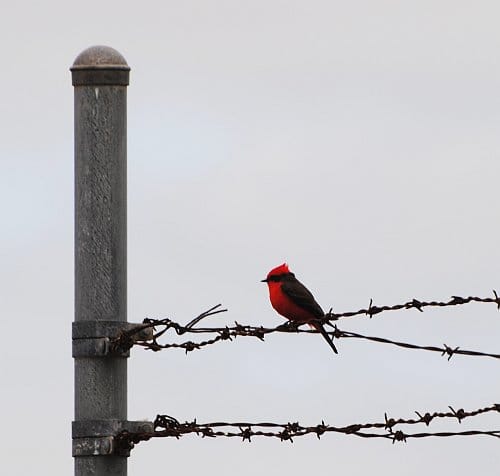 The male Vermilion Flycatcher outside of Everglades National Park, by Carlos Sanchez.
After driving along Research Road before dawn to pick up nocturnal species such as Eastern Screech-Owl, I began to bird Lucky Hammock at about 6:45AM. I started at Lucky Hammock for several reasons — very high diversity of wintering flycatchers, sparrows, and raptors but with the caveat that activity shuts down after around 10AM. The lush grasses surrounding Lucky Hammock, fueled by the abundant summer rains, held many species more typical of freshwater wetlands such as Swamp Sparrow, Wilson's Snipe, and Sedge Wren. Being at the right place at the right time, Ft. Myers birder Vincent McGrath alerted me to a White-tailed Kite while Rangel Diaz called me over to see a Tropical Kingbird. I ate breakfast in front of a Vermilion Flycatcher interacting with an Eastern Phoebe. By the time I left Homestead, I was already approaching 70 species for the day.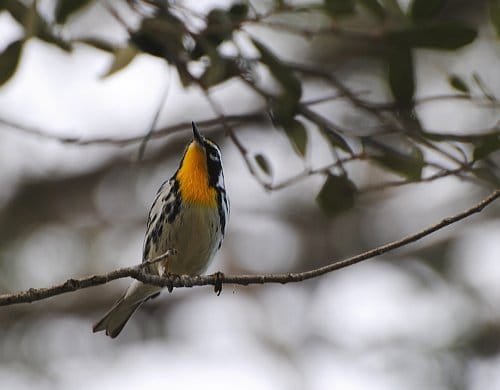 Yellow-throated Warbler at Dante Fascell Park in Miami-Dade, by Carlos Sanchez
Phase two of my strategy involved quickly racing through the Coral Gables area, visiting various postage stamp parks as they proved to have diverse warbler flocks that were easy to locate due to the park's small size. Dante Fascell Park quickly yielded a large flock of Pine Warbler that included a Yellow-throated Warbler and a Black-throated Green Warbler while Merrie Christmas Park had a large flock of Yellow-rumped Warbler that included a rare Wilson's Warbler. My visit to Mathesom Hammock, a very large park that deserves at least half a day to explore thoroughly, felt too brief, although I did add my only Yellow-throated Vireo and Spotted Sandpiper for the day. Onward to Virginia Key and Crandon Beach for coastal species!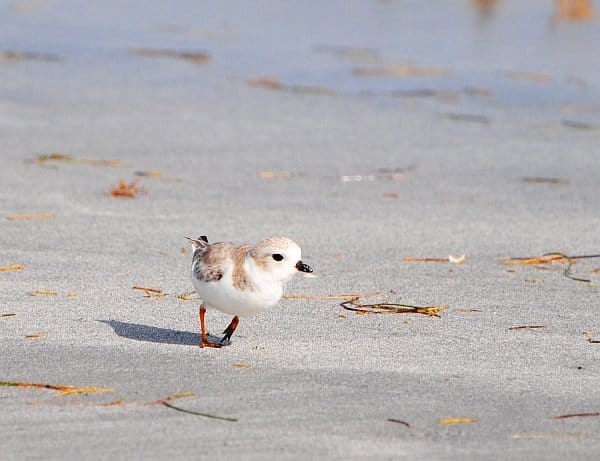 A very adorable Piping Plover at Crandon Beach, by Carlos Sanchez
Virginia Key and Crandon Beach were my reliable sites for an almost entirely new set of birds. My hope was that the beaches would not be so busy with people as to deter the shorebirds from feeding in accessible areas. Crandon Beach yielded the usual assortment of shorebirds, including Piping Plover, Wilson's Plover, and Dunlin along with less reliable species such as Western Sandpiper and Common Loon  — it was good enough for what I needed. Although gull numbers at the beach were down, I got really lucky while driving off Virginia Key with a Great Black-backed Gull and a Herring Gull lined up on successive lamp posts. I felt I was on a roll at around 300PM. A brief visit at AD Barnes Park on my way back south was a must to pick up passerines missed such as Black-throated Blue Warbler and a bonus Hermit Thrush, although the Gundam style pop music booming from the picnic area made it impossible to listen for soft seeps and chirps. I threw in the towel for passerines with the fading light.
Cutler Wetlands, which I had visited the day before, had all the hoped for species such as American Avocet and my first waterfowl species of the day. At around 5:00PM, I was at Dump Marsh bush wacking through mangroves to get a clear view of the eastern pond and its American Wigeon and Gadwall. With the rapidly fading light, I made my way over to the pond south of the water control structure and waited to see what would fly into roost — no Bald Eagles, no unexpected surprises. The Lesser Nighthawks never materialized. It was over. But was it good enough?
After tallying my list, I had recorded 128 species for the day (121 seen + 6 heard), including 16 species of warbler and 16 species of shorebird. It was more than good enough to be the new record for Miami-Dade. Did I miss some really common or obvious species? Of course! American Crow and Monk Parakeet were two species I missed, and I almost missed Green Heron (my last new species of the day, at the eleventh hour). Although I was incredibly tired, I also had a lot of fun and enjoyed the logistics aspect of a Big Day even though I tend to like being very thorough at the locations I visit. It is certainly something I would do again, and I encourage others to try themselves.