On New Year's Day 2016, our last day in California before heading back to New York, I was pleased for the chance to get out for a few hours in the morning to jump start the year list. The best place I could come up with that was within a short drive of my in-laws' place in Yorba Linda was the San Joaquin Wildlife Sanctuary in nearby Irvine, only a quick twenty-minute drive away. I've birded there several times over the years, including my first birding jaunt of 2011, so I was familiar enough that I figured it would be ideal for me to see lots of species quickly.
San Joaquin was the perfect choice! Dabbling ducks, diving ducks, grebes, woodpeckers, shorebirds, waders, songbirds, raptors, flycatchers, hummingbirds: this gem of a sanctuary has it all! I knocked off 82 species in less than three hours, a number that would have been larger if I could have torn myself away from watching and digiscoping some of the more cooperative birds. The only disappointment was missing the male Vermilion Flycatcher that had been around: sadly, I have still only ever seen a female.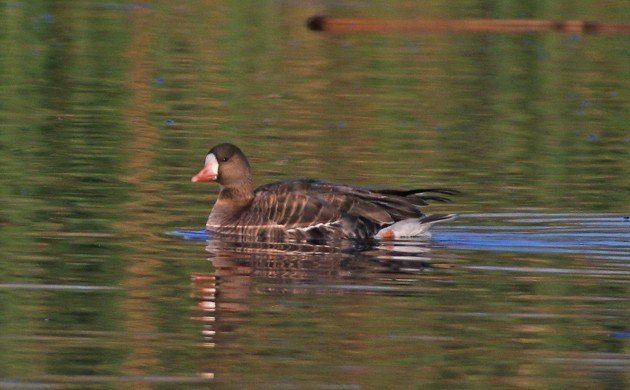 Greater White-fronted Goose is a decent bird for Orange County but it lacks the panache of a Vermilion Flycatcher. The goose flies out early with a flock of Canada Geese so if you want to see it get there at or shortly after dawn!
San Joaquin is renowned among wildlife photographers for the up close opportunities with shorebirds and ducks. I appreciated that aspect of the sanctuary a great deal.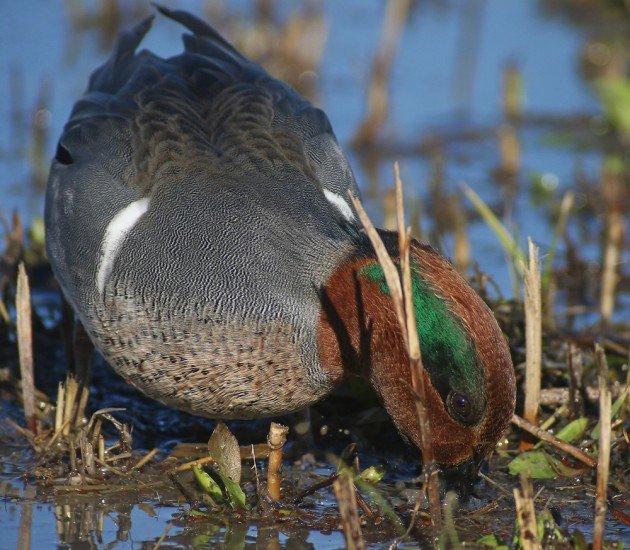 I don't normally get to see Green-winged Teal this well.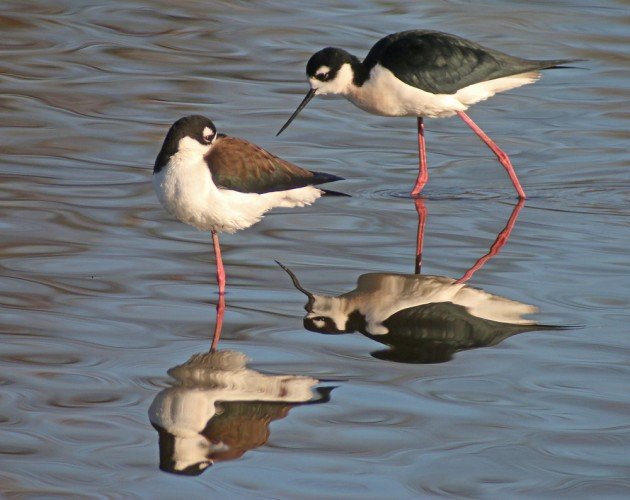 I hardly ever get to see Black-necked Stilts. Especially not like this.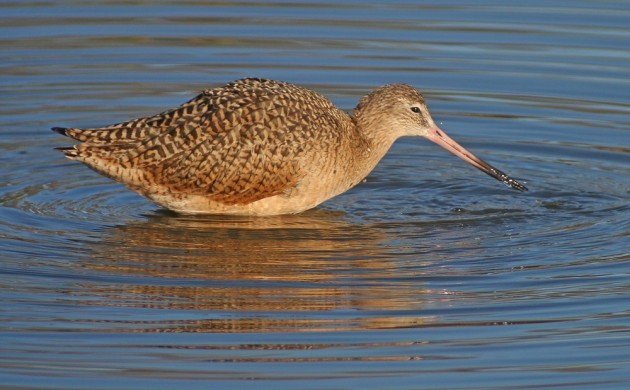 Marbled Godwit, one of four present. Such a nice godwit.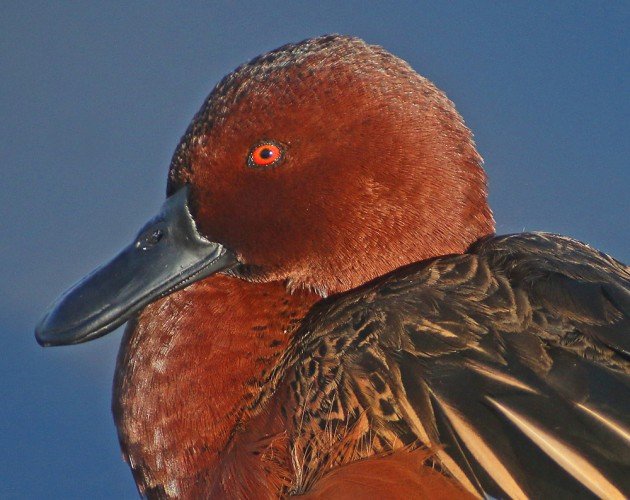 You will never hear me complain about this kind of a look at a Cinnamon Teal.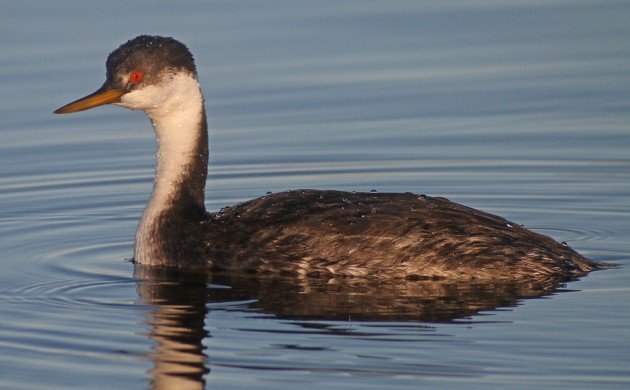 There were lots of Western Grebes, some of which seemed to want to dance though they never did while I was there.
There were plenty of non-water birds as well. I just couldn't get enough birds!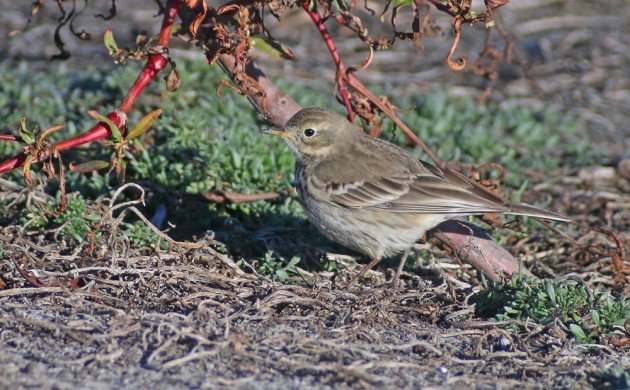 I tried turning every American Pipit I saw into something else. I failed.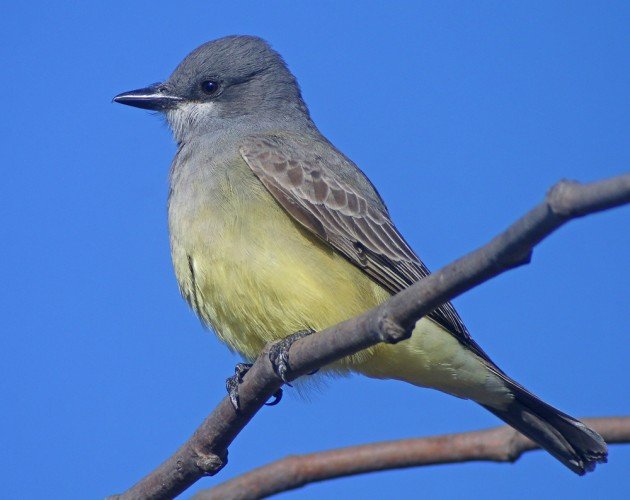 Cassin's Kingbird is a pretty impressive bird. Especially when they just sit there for you.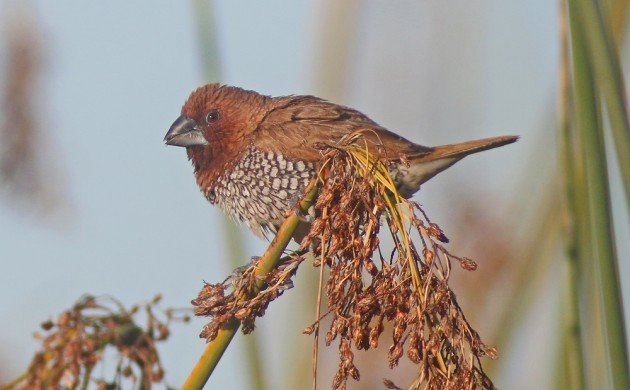 It's a good thing that Scaly-breasted Munia, aka Nutmeg Mannikin, are on the checklist in California. The things are everywhere!
I already want to go back to California. I guess Florida will have to do though…Space Coast in eight days!