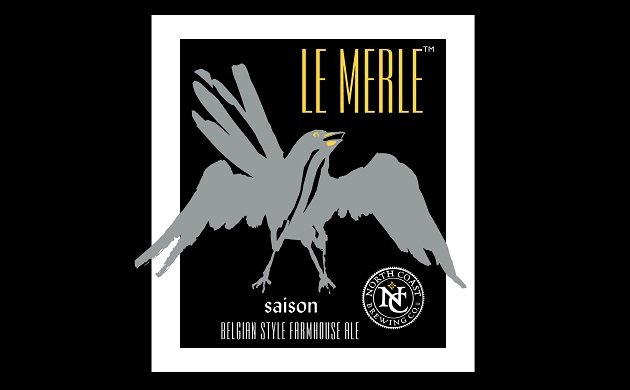 This is the first October in three years I haven't been vacationing in California. But I felt I should at least return in spirit by an enjoying a beer from North Coast Brewing Company of Fort Bragg, a long-established craft brewery on that state's Mendocino Coast. North Coast is perhaps best-known for their Old Rasputin, a heady Russian imperial stout named for the mad Russian monk who bewitched the Romanovs in the final days of the Empire. But North Coast also makes a bird-themed beer, Le Merle, an interpretation of a Belgian, farmhouse-style saison with a name borrowed from the French word for the Common (Eurasian) Blackbird (Turdus merula).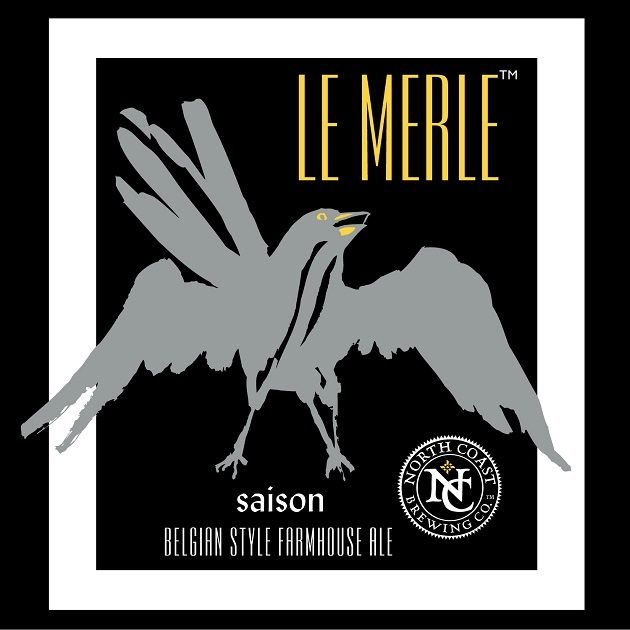 Birds and Booze readers may remember another saison originally named for le merle that we looked at about a year ago. In fact, North Coast's Le Merle is the very beer that caused that "Le Merle" – a beer by Trinity Brewing Company and henceforth known as You Never Even Call Me By My Name – to change its name, under the threat of litigation. Trinity left a spooky silhouette of the blackbird on the label as a vestige of their beer's original name, but it isn't as an unmistakable likeness of the species as the handsome black-on-silver design by North Coast. It's also worth pointing out that – obviously – there's no real ornithological connection between the Eurasian Blackbird and California – North Coast's blackbird beer was simply inspired by the wife of one of North Coast's founders, named Merle.
Having just discussed saison at length in last week's installment – with a beer named for another, very different kind of blackbird of the North American family Icteridae – let's dive straight into our review this week. Le Merle displays a lovely, pale golden glow in the glass, proving that a beer named for a blackbird needn't be dark itself – but perhaps its color is suggestive of the bird's bright yellow beak and eyes? Le Merle's perfumy bouquet is a mix of ripe pears, honey, almond pastry, and floral notes of clover, with teasing wisps of white pepper and hay. There's an immediate but subtle tartness over the tongue that introduces a complex but refreshing marriage of fruit and bready malt flavors, subtly spiced with notes of coriander and vanilla, and a touch of herbal hop bitterness in the finish. Weighing in at 7.9% alcohol by volume, Le Merle is a bit too hefty as a saison for summertime drinking, but it makes a perfect sipping beer as the chill of autumn sets in this month.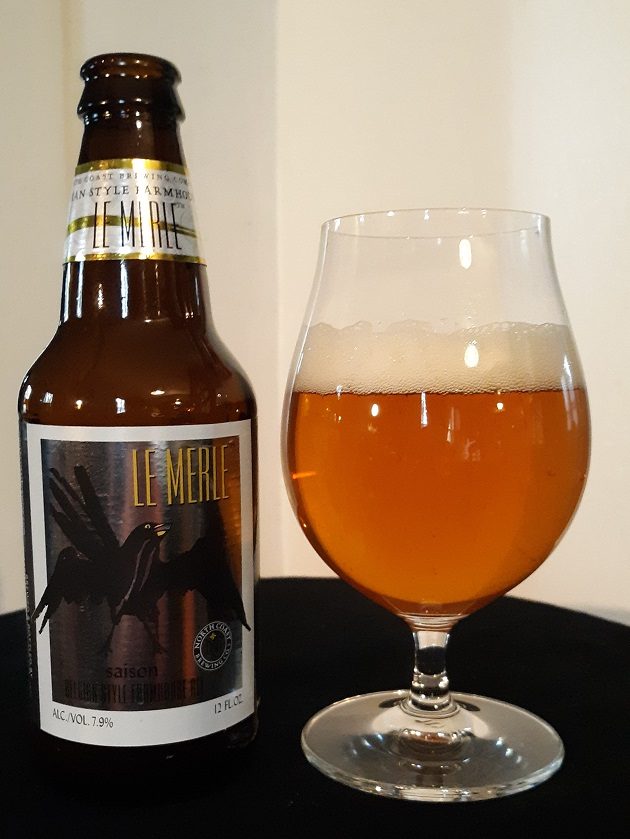 Good birding and happy drinking!
---
North Coast Brewing Company: Le Merle Saison





Four out of five feathers (Excellent).