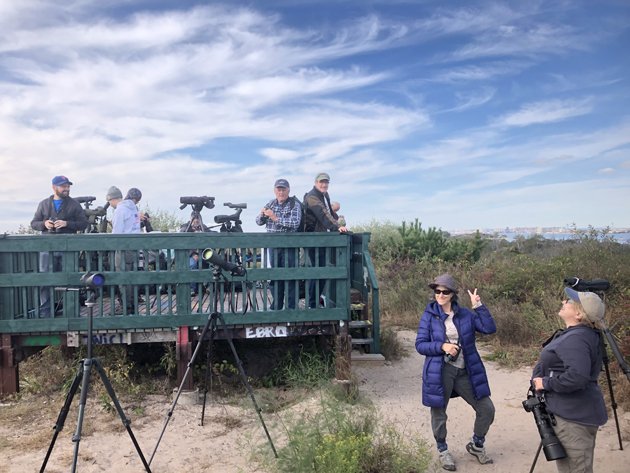 Did you know that October Big Day falls this weekend? Did you even know October Big Day was a thing? Apparently, Team eBird decided that May didn't deserve all the fun. Since birders hardly need an excuse to explore the best of fall migration, you were probably already planning to spend Saturday, October 19 in the field. If you had other plans, here's your excuse to break them!
Based on the fruits of last weekend's efforts, migration has dwindled to a crawl at this northern latitude, so I don't have high hopes for the weekend. Corey lives in the part of New York where birding gets better and better as fall progresses. Expect him to make the most of it. How about you? Where will you be this weekend and will you be birding? Share your plans in the comments below.
Whatever your plans this weekend, make time to enjoy SkyWatch Friday. Also be sure to come back Monday to share your best bird of the weekend!