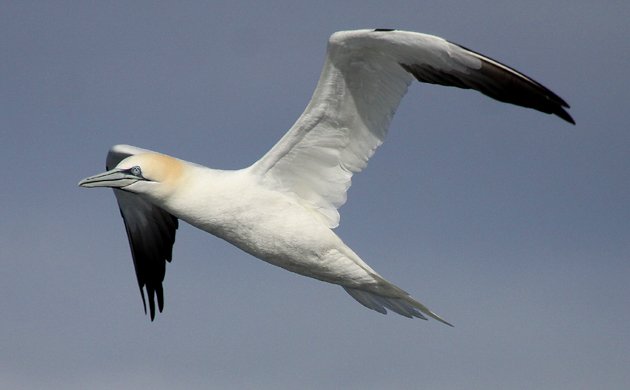 Northern Gannets are a phenomenal seabird to watch. Their plunge diving is legendary, their flight is distinctive, their willingness to shake it up in the chum scrum is impressive. Not only that but when a winter pelagic trip out of the northeastern United States gets slow they are almost always there to help birders desperate for entertainment pass the time. What's not to like?
Adult Northern Gannets, with their snowy white plumage, black wingtips, baby blue beak and eyes, and a cap the color of corn stubble in a winter cornfield, are gorgeous. Against a cerulean sky or the indigo water of the north Atlantic they are a sight to see, worth braving the cold and wind of a winter boat ride offshore. Judge for yourself!

Northern Gannet Morus bassanus
Absolutely amazing, no? Who wouldn't want to head offshore to see these birds? All of the images in this post were taken on 02 March 2013 on a pelagic trip out of Freeport, New York, with a Canon EOS 50D and a 100-400 mm lens. Enjoy!
You can click the image above, the next image, and the image four down from here for bigger versions.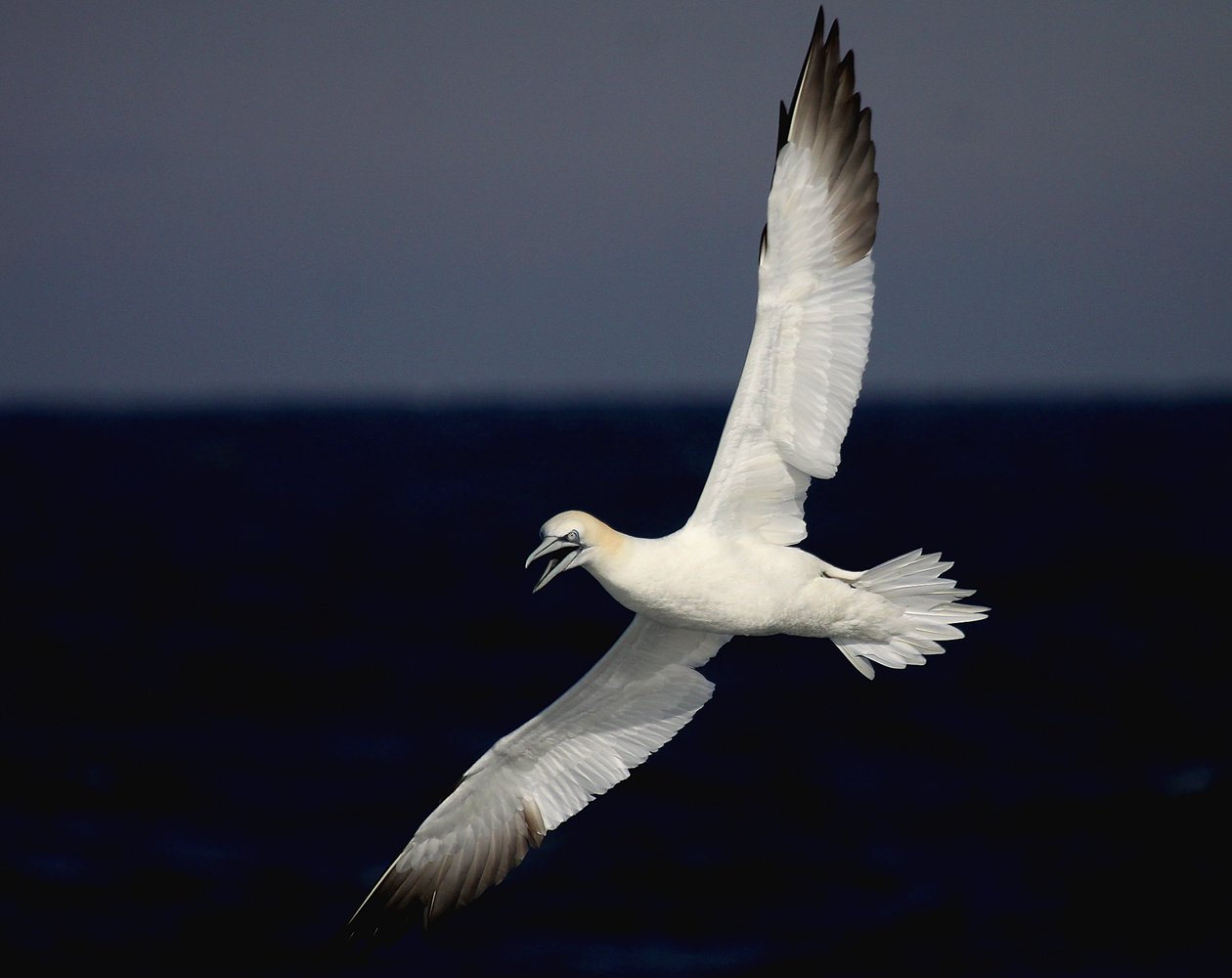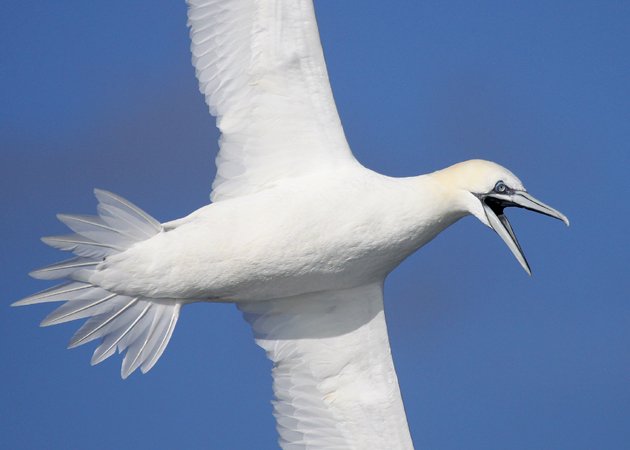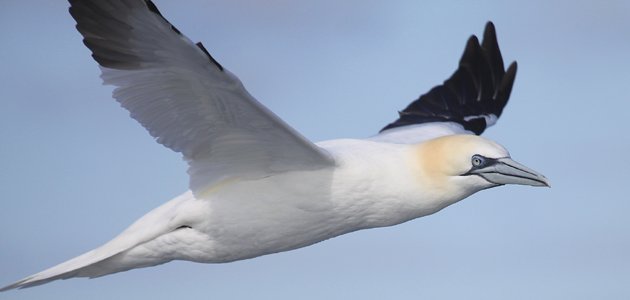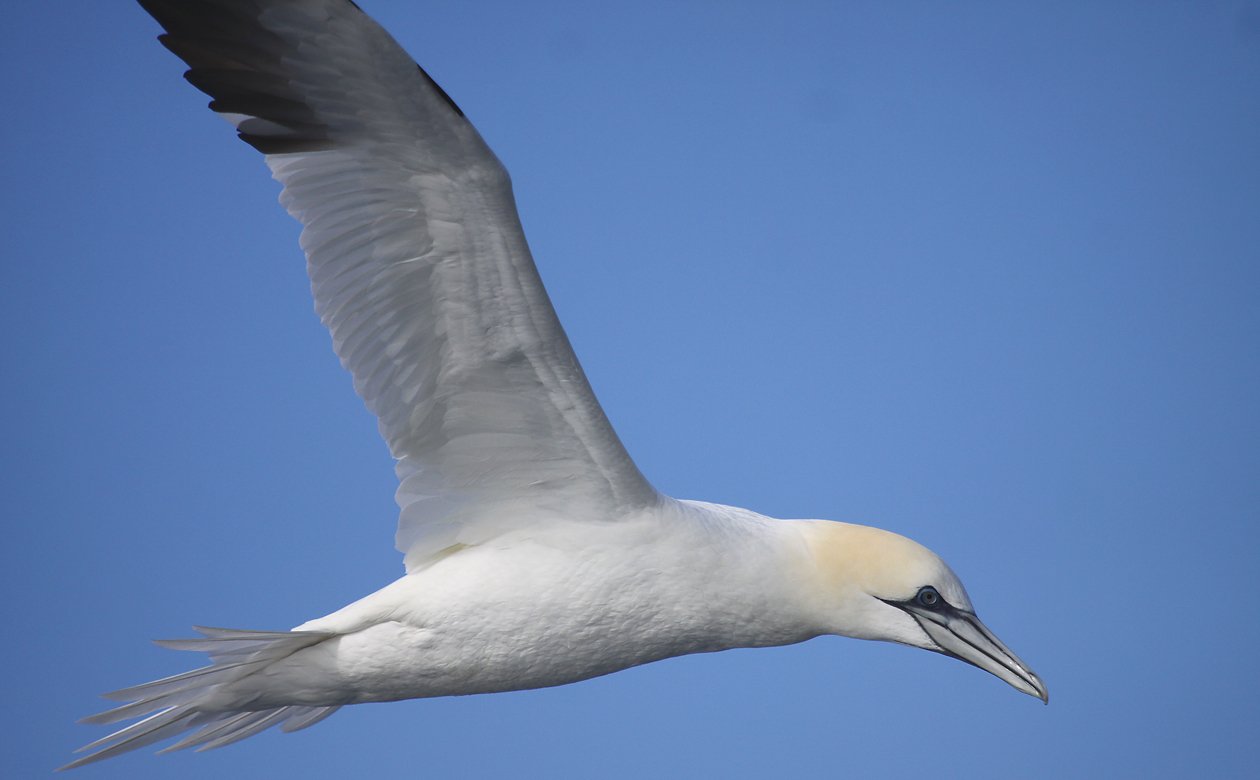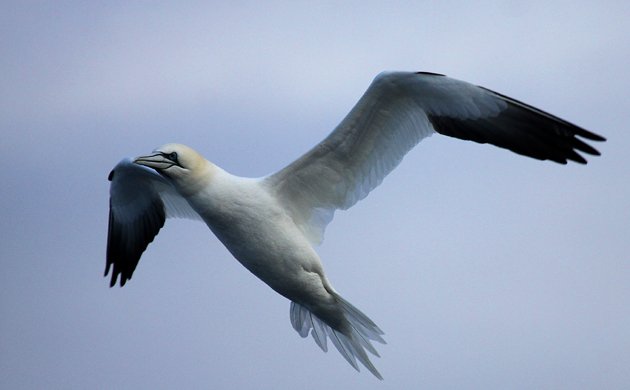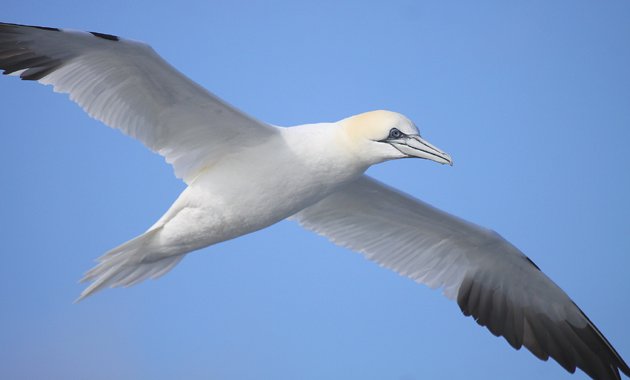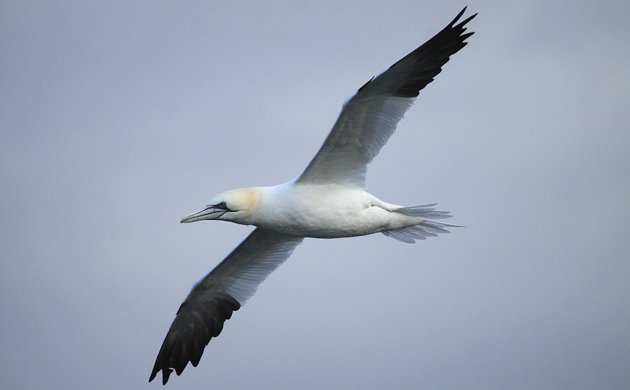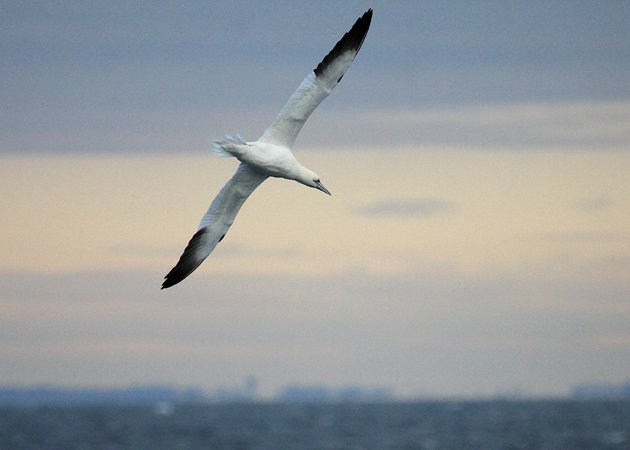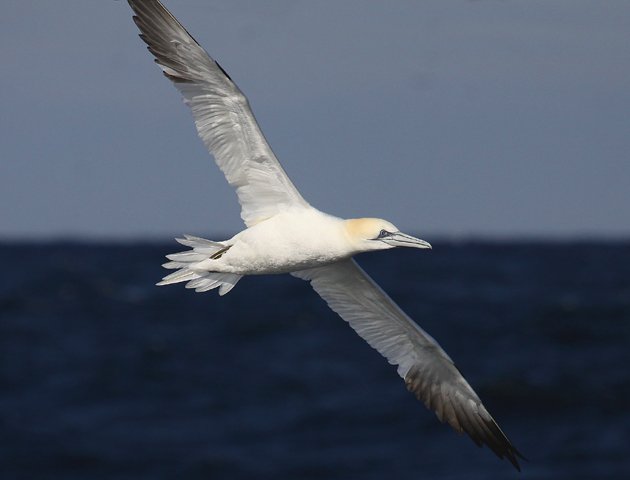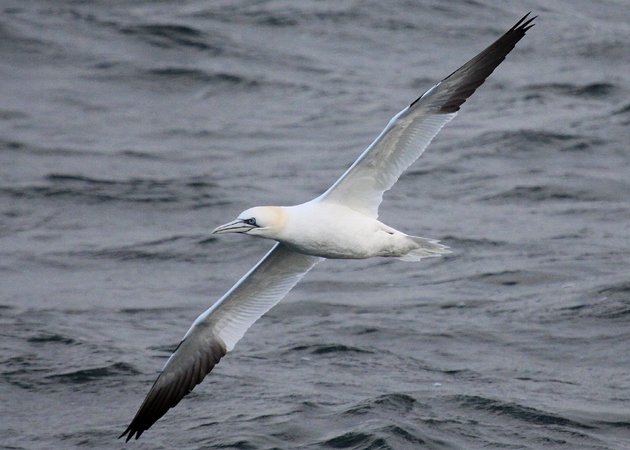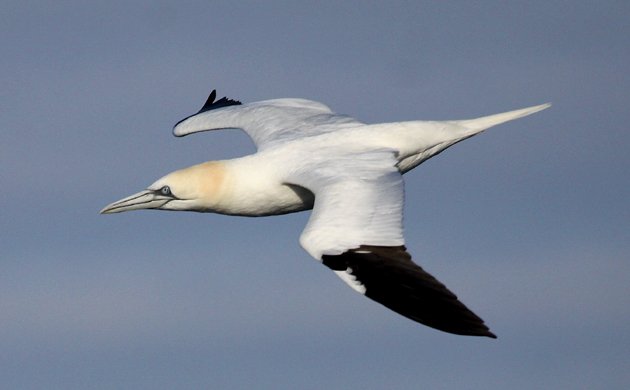 …
If you liked this post and want to see more great images of birds make sure to check out 10,000 Clicks, our big (and growing) page of galleries here at 10,000 Birds. Or, if you just want more Northern Gannets, check out this gallery from 2010.
…