Any species of shrike is an outstanding bird in New York City. A Northern Shrike in Brooklyn is no exception.  You can imagine my enjoyment then, when as we driving out of Floyd Bennett Field, Shawn Billerman, who was sitting in the passenger seat, suddenly exclaimed, "Shrike!"
As my Ford Focus came to a screeching stop the gray, white, and black blur that had been speeding along next to the car perched up on a nearby bush and let us get good looks.  Lanius excubitor in crisp adult plumage is one heck of a bird whether you go with the American common name, Northern Shrike, or the British name, Great Grey Shrike.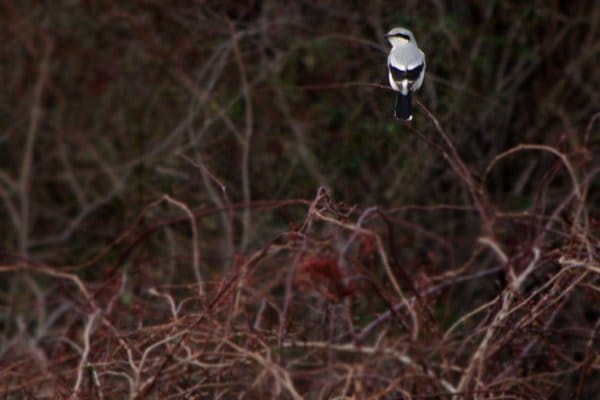 Mindful of the shrike at Jones Beach last year that was originally identified as a Northern Shrike but was later determined to be a much-rarer-in-New-York Loggerhead Shrike, we took our time and checked for any field mark that would make the bird the former, but could find no reason to think it was anything but the more expected species. Our time spent with the bird was rewarded when it took off into the strong northwest winds and hovered several times before diving into the grass and missing whatever it had been seeking to turn into dinner.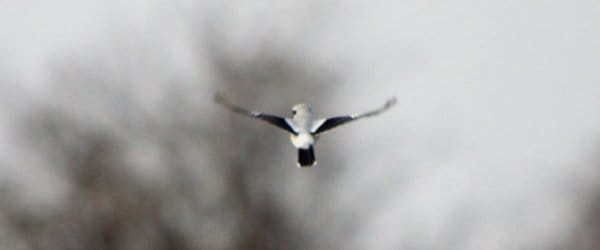 When the bird disappeared into the thick bushes that border the wide open fields at Floyd Bennett Field it was our cue to make our exit as well.  What a great bird and what a great show! It's about time, after almost four years of living in New York City, that I finally saw a shrike within the city limits.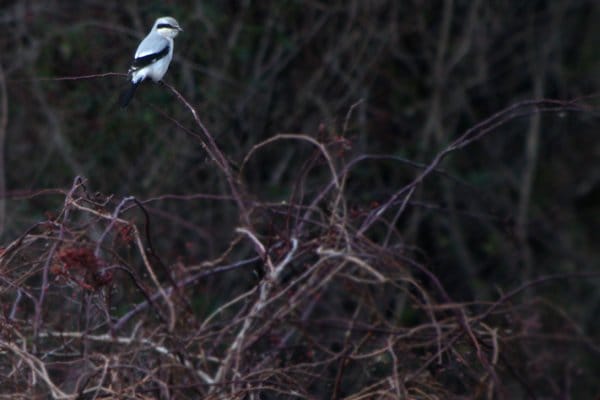 …