At last I was lucky to get some good shots of the legendary Long-wattled Umbrellabird at 23 de Junio.  The early morning yielded some distant looks but just when we were walking back to the village we found a male and female pair that was hanging around closer to us near the school. The close encounter lasted for 15 minutes while the birds foraged and played in the trees showing their best sides.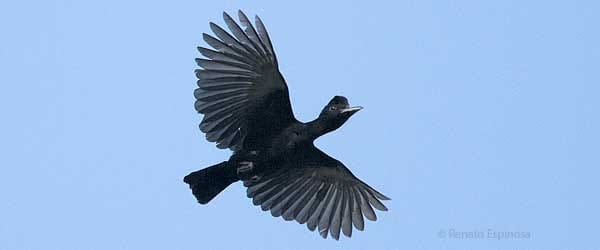 Our first good look was a female fly-by.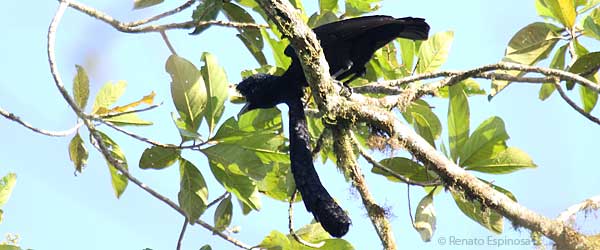 The male followed her displaying a long wattle.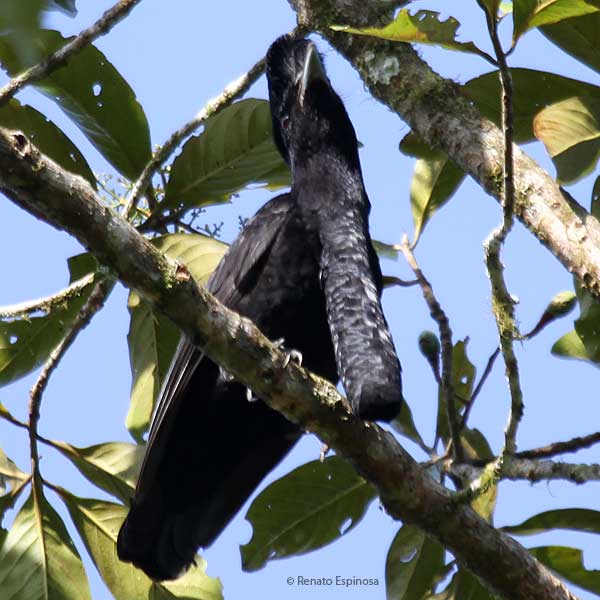 He was not concerned with us.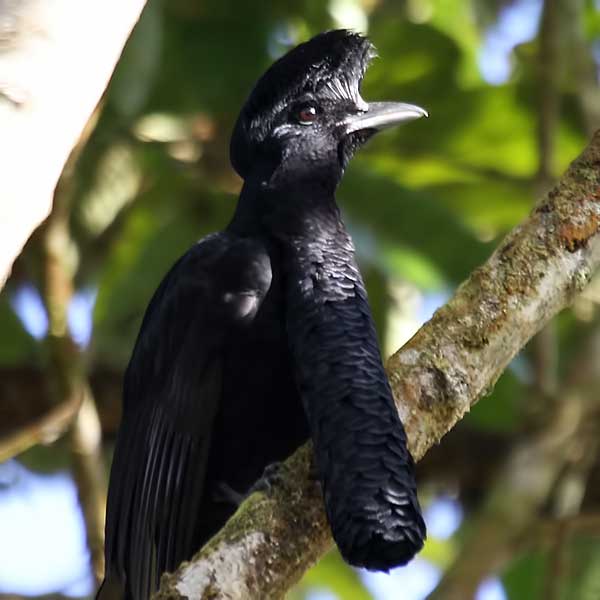 The bird just posed in many different angles as trying to impress the crowd, and he did!