An intrepid New York City birder has been keeping tabs on an Ovenbird that has apparently decided to make the attempt to spend the winter in Bryant Park this year.  This birder has also been kind enough to keep the rest of the New York City birding community aware of the Ovenbird through the wonder of the local listserv.  Bryant Park, located between 41st and 42nd Streets on Sixth Avenue in Manhattan, is a pretty unlikely place for an Ovenbird to winter but compared to the rough streets of New York City it must appear as a veritable paradise to a hungry wood-warbler.  Of course, midtown Manhattan is also a good place to get some much needed presents for the holidays, so on a recent present-buying expedition I decided to lug my camera and spend a few minutes trying to get better acquainted with the out-of-place Seiurus aurocapillus.
Almost as soon as I emerged from the F train stop on the corner of 42nd and Sixth I spotted the bird making its way between bushes.  I tried to get myself in position to get better looks at it, but it fooled me by heading underneath a table at which two young women were sitting and drinking coffee.  I got some weird looks from them as it probably looked like I was some kind of pervert staring under their table, so I quickly explained what I was doing and pointed out the bird which they decided was "Sooooo cute."
Anyway, this Ovenbird was perhaps the most cooperative wood-warbler I have ever had the pleasure of photographing.  It constantly amazed me with its boldness, even walking under a chair I briefly occupied.  I am rather pleased with the shots I got with my 100mm macro lens, but, to be honest, it would have been difficult not to get some decent shots with a subject that was willing to walk underneath me!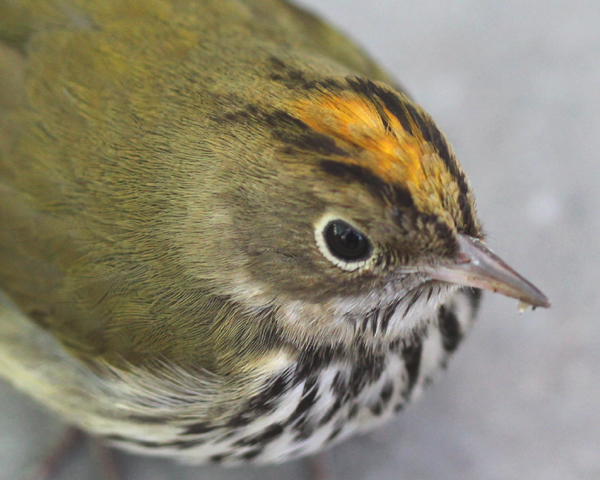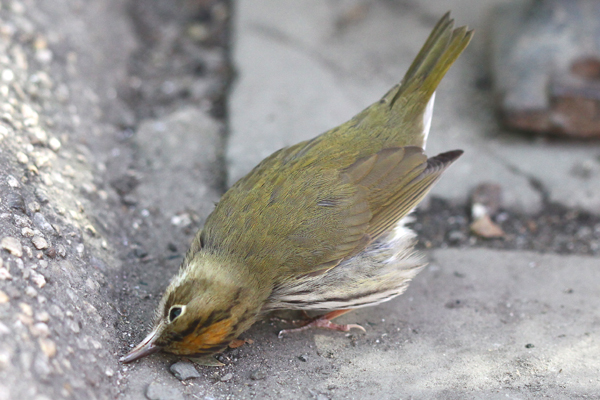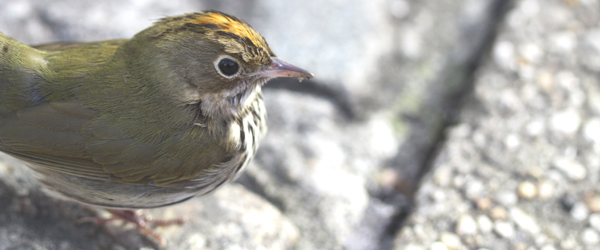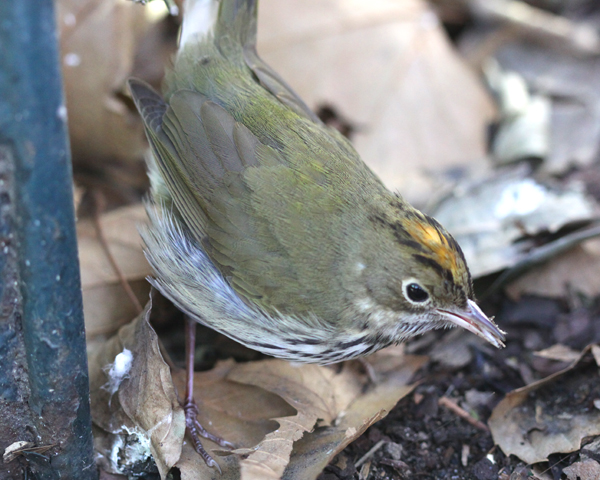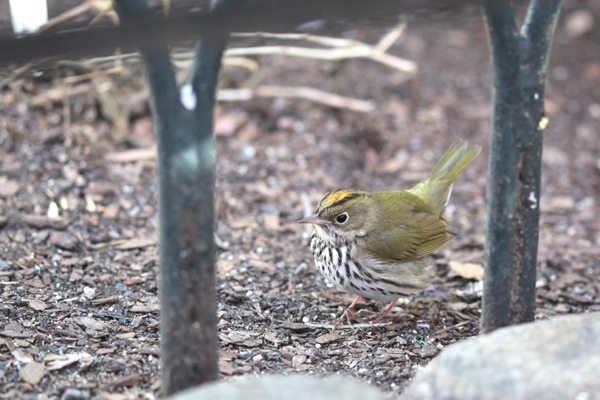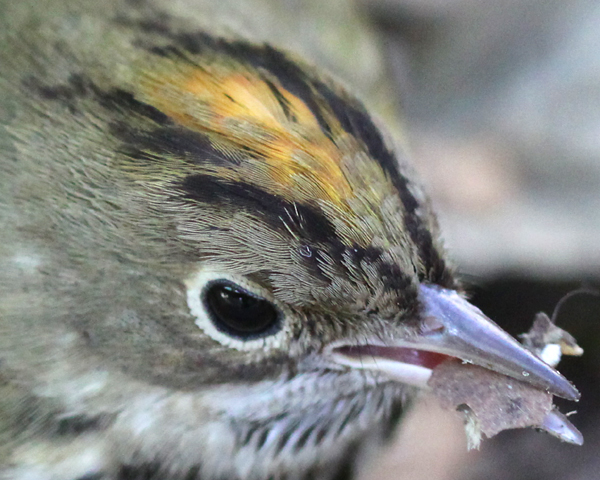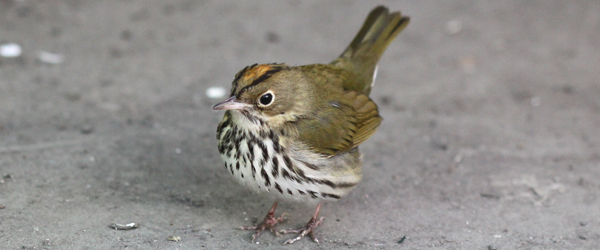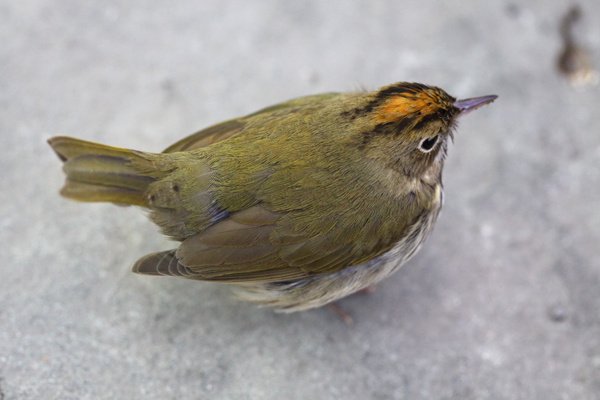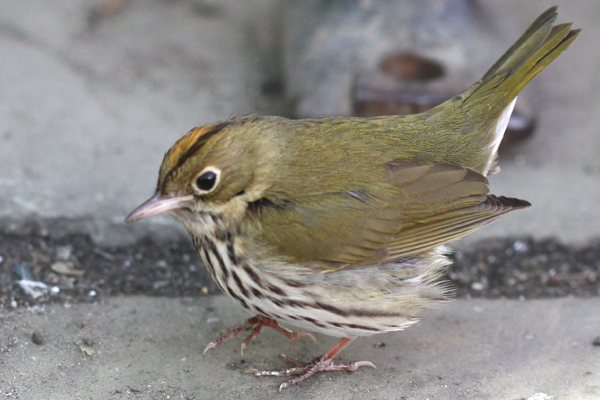 Here's hoping that this plucky little bird survives until the Christmas Bird Count in Manhattan and through the winter!
This post has been submitted to Bird Photography Weekly #69.  Go check it out!