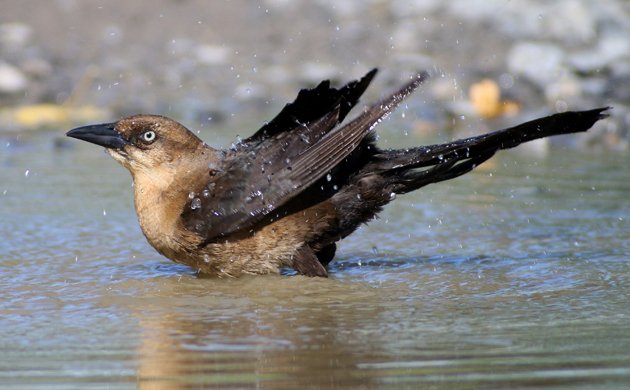 A few weeks ago I shared some images of a Boat-tailed Grackle getting fed by its mother and I promised additional shots of the grackles in a mud puddle in the near future. I had completely forgotten making that promise until I was back at Rockaway Community Park again yesterday morning parked next to the exact same puddle, waiting once again for birds to avail themselves of the fresh water in the puddle on what was turning into a rather hot day. The good news is that my forgetfulness means that this post will be about more than just Boat-tailed Grackles. Instead, it will be chock full of bird images all digiscoped at the same mud puddle over the course of a couple of visits. Remember to stake out your favorite mud puddles, especially during hot weather, so you can let the birds come to you and check out their behaviors from relatively close range.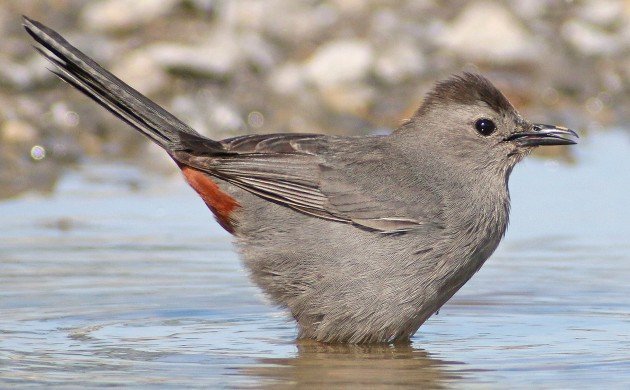 This Gray Catbird was very hesitant about getting immersed in the puddle. It reminded me of a male swimmer afraid of soaking the family jewels.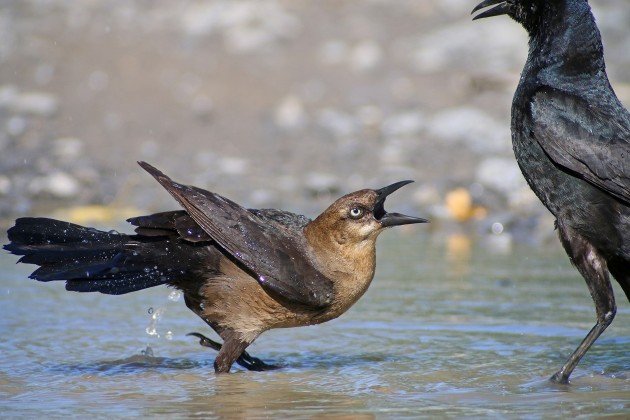 The same female Boat-tailed Grackle that so carefully fed her fledgling fiercely defended her turf from this male. (Click for a bigger version.)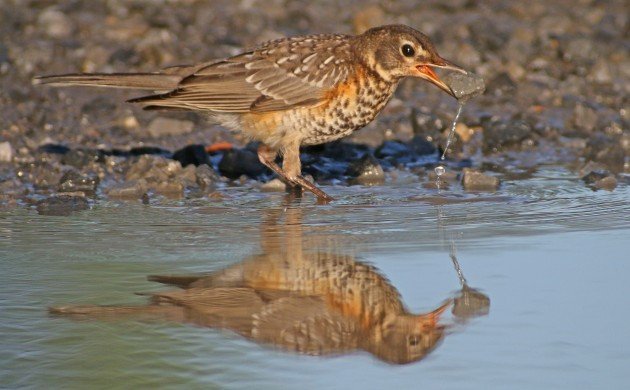 I have no idea why this fledgling American Robin decided to pick up a rock. Teenage rebellion?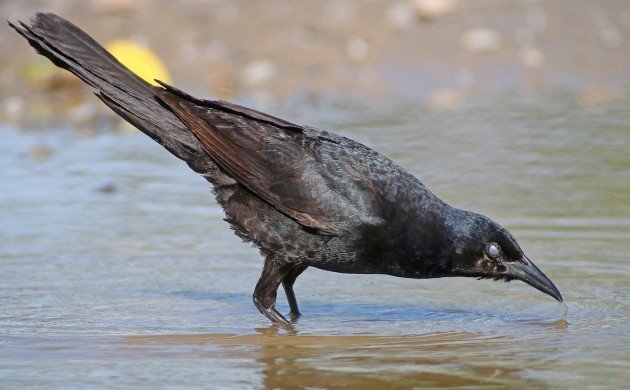 Check out that nictating membrane on this male Boat-tailed Grackle!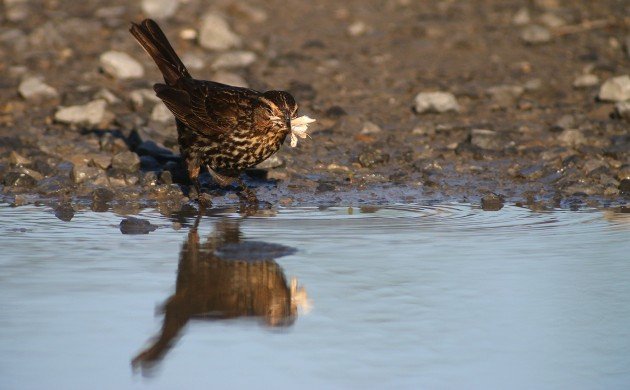 This female Red-winged Blackbird spent quite some time washing this moth, which I assume was meant for a fledgling.
…