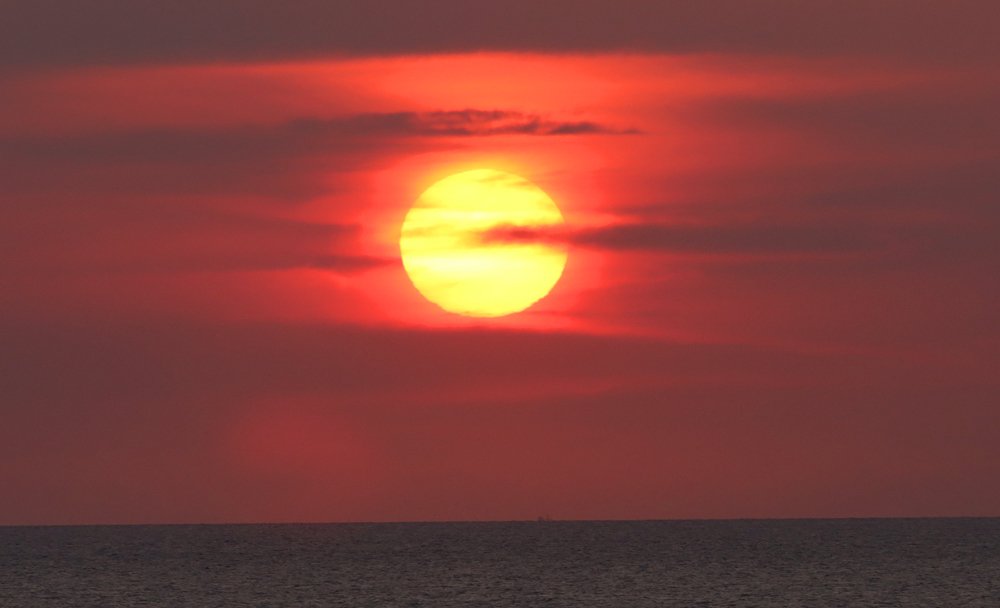 This past Saturday, 10 October, was my favorite birding event of the year. Yes, it was the Queens County Bird Club Big Sit, our seventh iteration of the sedentary birding classic. What is a Big Sit? It is a birding challenge where a team of birders stays in one spot for the entire day to see how many species they can record for their location. As always, we were high above the Rockaway Peninsula in Queens, perched precariously on the platform atop Battery Harris, the old artillery battery built to defend New York Harbor in World War II. With expansive views in all directions it is a great location to spot birds at a distance, though we do miss out on some skulky birds that don't want to come up the big hill.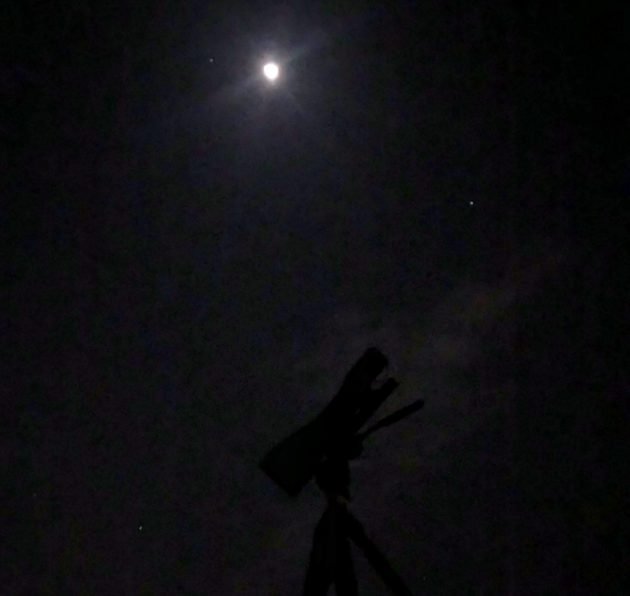 As always, I was out in the dark, arriving at the platform at 530 AM, only to have to wait forty-five minutes before I heard my first bird. I entertained myself looking at the moon and Mars and listening to the October chorus of crickets and Spring Peepers. Yes, the frogs were pretty loud on the warm fall night. Finally, an American Robin tut-tut-tutted from somewhere and I had my first bird of the Big Sit.
Lisa Scheppke arrived and we slowly added birds as they woke up: White-throated Sparrow, Eastern Towhee, Gray Catbird and more. Matthieu Benoit showed up and the list really started to grow once there was enough light to see. With Lisa paying attention to what was nearby, me scoping the bay and Matthieu scoping the ocean we had pretty decent coverage as more birders started to arrive, and we were pleased to hear Pine Siskins, irrupting this year, for their second appearance on our checklist.
We ended up with quite a crowd of birders which we handled by staying as far apart as we could while also wearing masks continuously. Who would have thought that we'd have our best Big Sit turnout in the midst of a global pandemic?
And who would have thoughts that a group of Boy Scouts could nearly derail our whole endeavor? Odd, but true. About mid-morning a group of Boy Scouts arrived with plans to do some work on the platform, including repainting it. A negotiation ensued, and they agreed to do work that would not require us to leave the platform, and to paint the stairs leading up the hill to the platform instead of the platform itself. It was an odd situation and the power tools they used gave us a good half-hour of not being able to bird-by-ear but it all worked out in the end.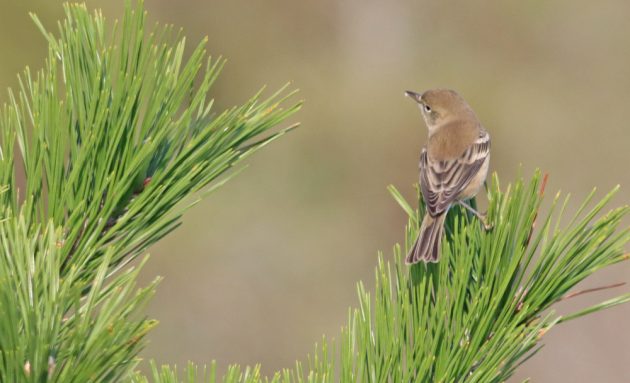 This Pine Warbler was one of four that stopped by, and also one of only four wood-warbler species for the day.
In the meantime, our bird list kept growing. We added Common Eider to our cumulative list when two were spotted just offshore. They would remain the rest of the day. Other new species for the count included White-crowned Sparrow, Long-tailed Duck, Caspian Tern, and Red Knot. We were surprised at how quickly we broke 70 species, and how quickly we got tied for our third-best-year ever when we reached 76 species. The persistent southwest winds had us convinced that we wouldn't do so well but before we knew it we had cleared 80 species!
Somehow we managed not to miss any of the species that we had never missed, a relatively short list because of the horrific weather we endured in 2016. But all 32 of our never-misses made it through again, though both Black-bellied Plover and Eastern Phoebe made us worry for awhile.
As the sun sank rapidly to the horizon we managed to get to 84 species, our second best showing ever. The record of 91 was never in danger but we did much better than we had anticipated. This is due both to more eyes and ears on the platform to find birds and also our improved knowledge as to how to pad the list. What's for sure is we can't wait until next year!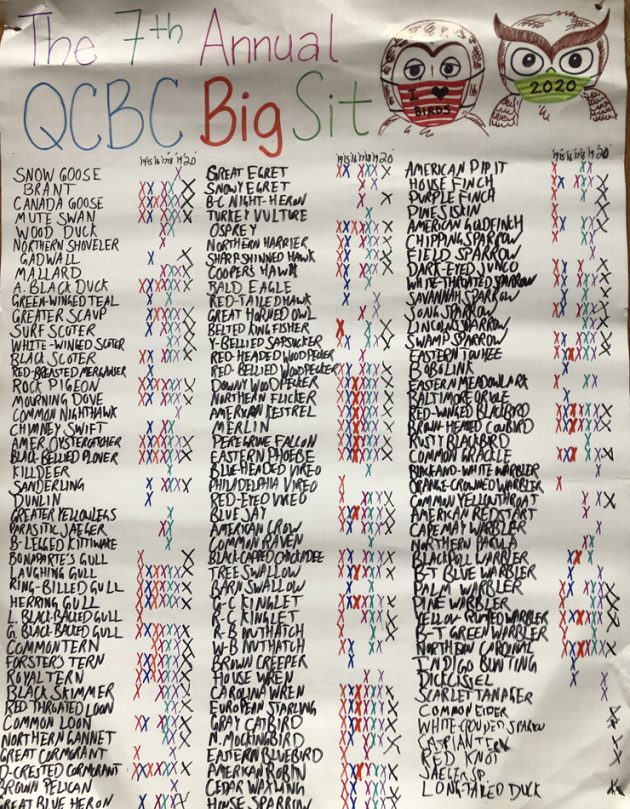 Our list keeps getting bigger and we're going to have to figure out how to keep including every species and year soon! If you want to see our day's list click here.
…