This past Sunday was the Queens County Christmas Bird Count, my second living in the borough and doing the count.  We originally were scheduled to do the count on 20 December of last year but, well, weather got in the way so we had to put off the count for two weeks.  Anyway, when Sunday morning dawned I was not only doing the count but had, due to a stomach bug Jean had come down with, been thrust into not just doing the count in the Forest Park sector, but leading it as well.  Though, really, considering the craziness involved in being out at dawn in freezing temperatures and high winds I don't know how much I was leading and how much I was running to stay ahead!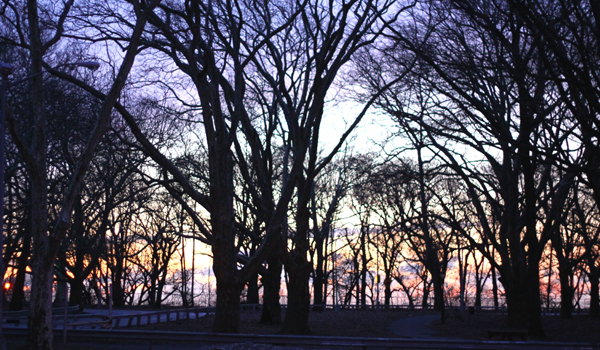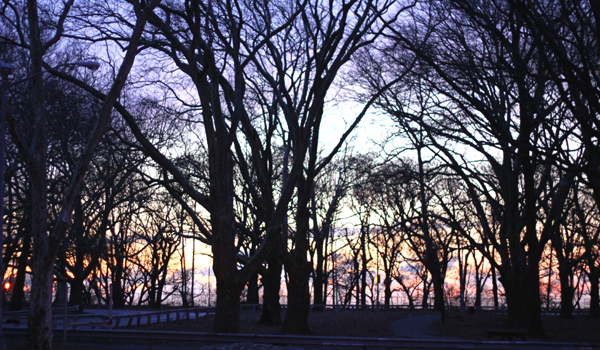 Actually, Lou, a long-time club stalwart, was the only one to meet me at Ridgewood Reservoir on the Brooklyn-Queens border at the first blush of pre-dawn light.  We started our count walking into the wind, just to freeze our faces so we wouldn't feel cold the rest of the day, a strategy that wasn't really thought out very well I guess…though, in our defense, we weren't really thinking that early in the morning.  Anyway, the one basin of Ridgewood Reservoir that still holds water was, of course, frozen solid, so we saw no waterfowl, but we did see a Swamp Sparrow when I pished it out of the phragmites, a bird which, though not entirely unexpected, was still a good bird for January.  We quickly added several other species of sparrow and other common birds like Northern Cardinals, American Robins, and flyover Ring-billed Gulls.  Mostly, though, we complained about the cold and the dearth of birds.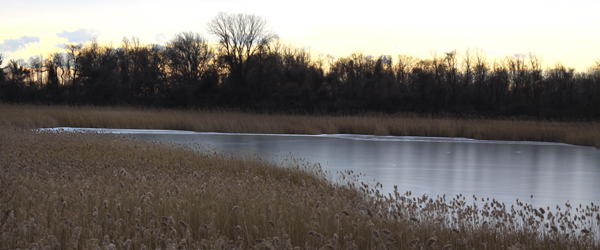 We didn't come up with much more than that and eventually returned to our cars to warm up and drive to our next birding spot, Strack Pond in Forest Park.  En route I had a stroke of genius, if I do say so myself, and checked a pond on the Forest Park golf course that was equipped with an agitator that I had noticed earlier in the week.  The pond had open water that was crowded with just over fifty Canada Geese.  Though certainly not a rare bird they were all the waterfowl our sector of the count would find, mostly because Willow Lake, at the south end of Flushing Meadows Park, was being covered by others because of access issues.  Strack Pond was, however, not surprisingly, frozen over, though Lou and I did scare up a couple of Song Sparrows from the brushy areas around the pond.
Lou headed home for a couple of hours to warm up while I continued to the next spot on the agenda, the Forest Park waterhole, where Danny and Jean (who really made a heroic effort considering how sick she was) had stocked up the feeding station and were raring to go.  Once Mike joined us we counted a horde of birds drawn in by the seed and suet and just generally appreciated our common birds for awhile before we went back on the hunt for some potential rarities.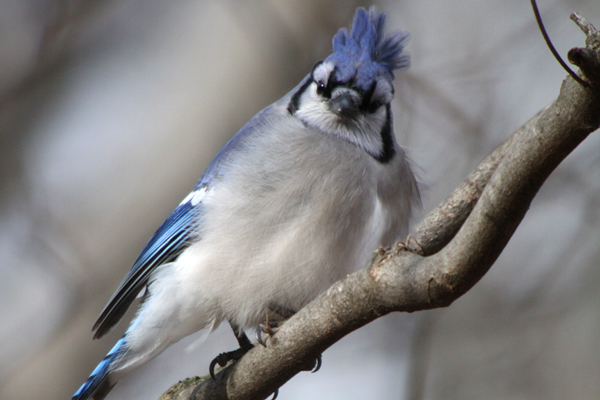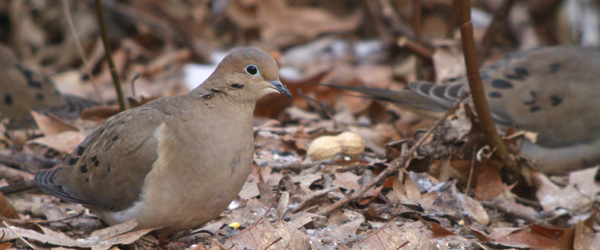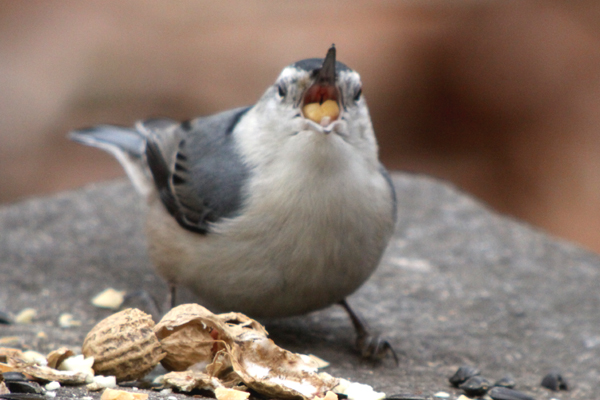 The largest pine stand in the park was our next objective, to try to find the mixed clock that had recently included a couple of warblers, Red-breasted Nuthatches, Brown Creepers, and a bunch of more common birds.  We found everything but the warblers before deciding to take a lunch break  Jean, however, decided that rather than take a lunch break she would keep birding for a bit before calling it a day for good, so she was the only one to see our Orange-crowned Warbler.
When Lou, Danny, and I reconvened our goal was to find some of the more rare species that we had seen during count week but had not yet found on count day.  Of course the Pine Warbler, Red-shouldered Hawk, and Rusty Blackbirds all dodged us!
By about 3:30 we were done for.  Though we had never ended so early before the wind and cold conspired to crush our spirits, and the sheer lack of birds made being outside seem insane.  So we gave up the game and made sure Lou had all the numbers written down to bring to the count dinner, which none of the rest of us could attend.  Word from the dinner was that we had near-record, if not record low number of species and everyone had suffered greatly from the cold and wind.  Hopefully next year will be better!