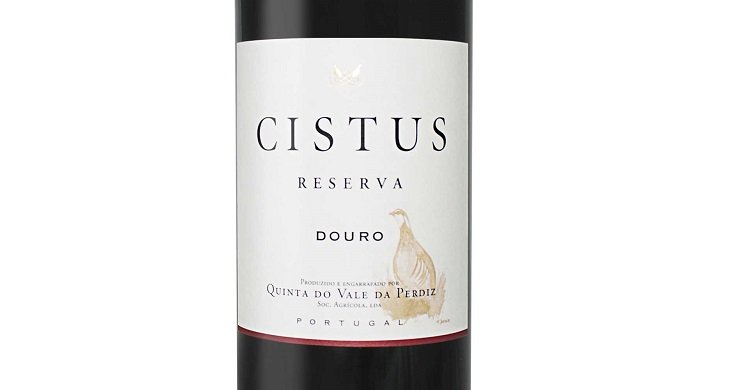 Even though it's late April, it was below freezing here in Albany, New York today as I stood in my backyard drinking my morning coffee yesterday. And while it warmed up slightly later, we also saw several waves of lake-effect snow throughout the day. None of it stuck, of course, but it's still hard to believe we'll be in the midst of peak migration in just another two weeks or so when it snows so late in the spring – but this is to be expected here in upstate New York.
So, I don't feel quite so out of season with this week's featured wine, which is a bottle I actually enjoyed several months ago in the dead of an Albany winter. In fact, with temperatures here dropping to near freezing again last night, I wish I'd had another bottle of the rich, warming 2016 Quinta do Vale da Perdiz Cistus Reserva Douro to uncork last evening.  Vale da Perdiz means "valley of the partridge" in Portuguese, and the label features a Red-legged Partridge (Alectoris rufa), which I believe is the only partridge found in most of Portugal. And while it's a bird fond of cultivated land, the winery Quinta do Vale da Perdiz offers no story behind its appearance on this label. In any case, it's definitely a new species for us at Birds and Booze!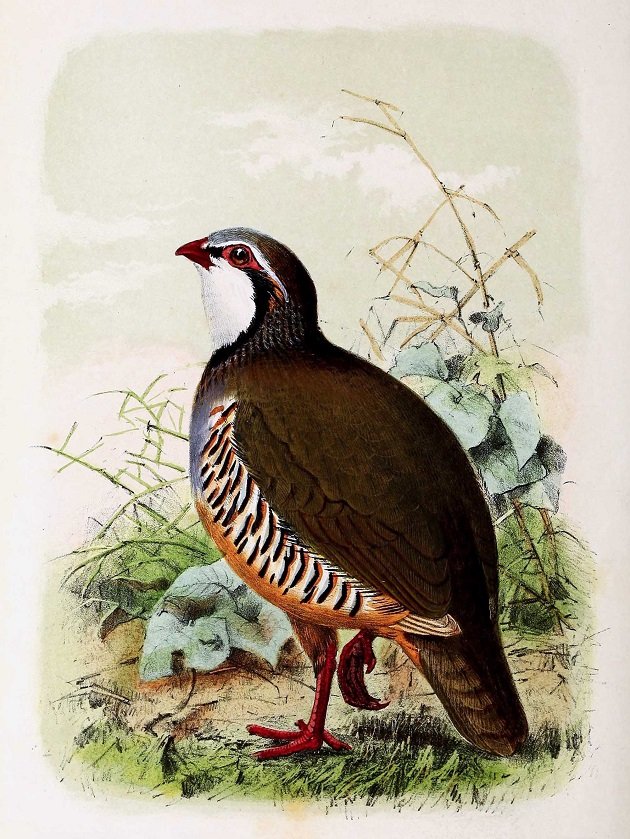 A Red-legged Partridge (Alectoris rufa) depicted in Onze vogels in huis en tuin ("Our Birds in Home and Garden") a three-volume work by Dutch illustrator Johannes Gerardus Keulemans (1842-1912) published between 1869 and 1876.
The vineyards of Quinta do Vale da Perdiz are located in Douro Superior ("upper Douro"), which constitutes the hottest and driest part of the famed Douro wine region of Portugal. Classified as a Denominação de Origem Controlada (the highest protected designation for Portuguese wine), Douro is most famous for port, though a good portion of its acreage is devoted to the production of unfortified wines.
The 2016 Cistus Reserva Douro makes good use of three traditional "port grapes" to make a such table wine: Tinta Roriz (perhaps better known as Tempranillo), Touriga Franca (or Francesa), and Touriga Nacional – all of which we're familiar with from Iberian wines previously featured here on Birds and Booze. These produce a fruity, lavish bouquet in this red blend, with aromas of violet, cherry, and raspberry, and hints of toasty cedar and warming cinnamon and nutmeg. The dense palate is dark and plummy but supple, with a light hint of oak and firm tannins providing structure to the finish.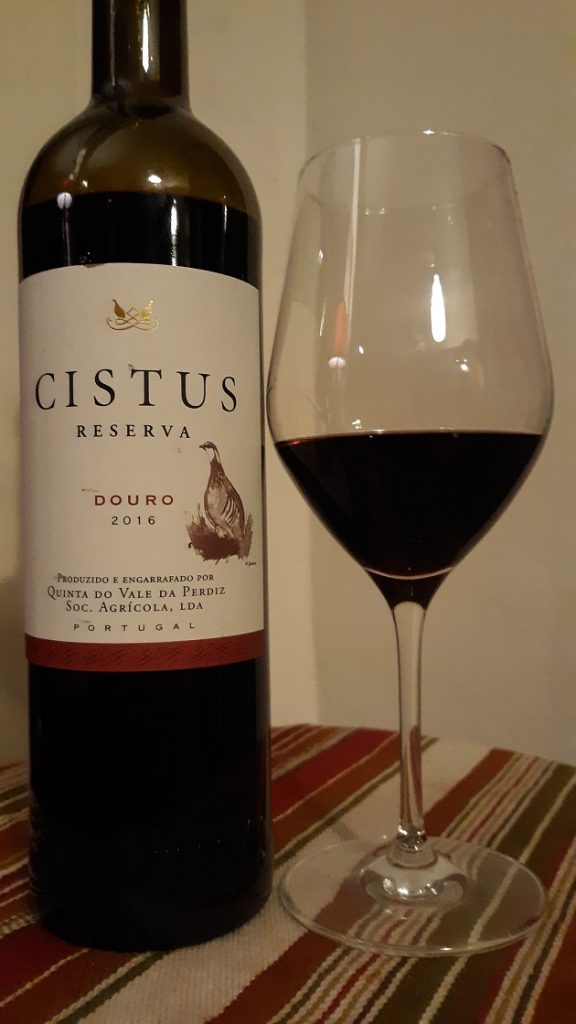 Good birding and happy drinking!
---
Quinta do Vale da Perdiz Cistus Reserva Douro (2016)

Three out of five feathers (Good)