It has been well over a month since I reported the ravens' nest in Queens on 10,000 Birds, the first ravens nest reported in the history of New York City.  It is about time for an update, and it is a heck of an update!  The ravens have been spotted feeding nestlings by several observers, including yours truly!  Assuming all goes well it is only a matter of time before the nestlings become fledglings.  Speaking of nestlings becoming fledglings, at the last meeting of the New York City Butterfly Club (the club at which you will remember is where I got the information that ravens were nesting in Queens) I learned that not only had the ravens nested last year but they had actually fledged two young.  It is amazing how much birders can miss, especially in as birder-dense (dense birders?) a place as New York City.
Anyway, Francois, Danny, and I visited the ravens on Saturday morning and not only were we lucky enough to witness three different nest exchanges but we also got to watch one of the two parents (one really can't tell which is male and which is female) foraging in the gutters of a couple buildings surrounding the nest.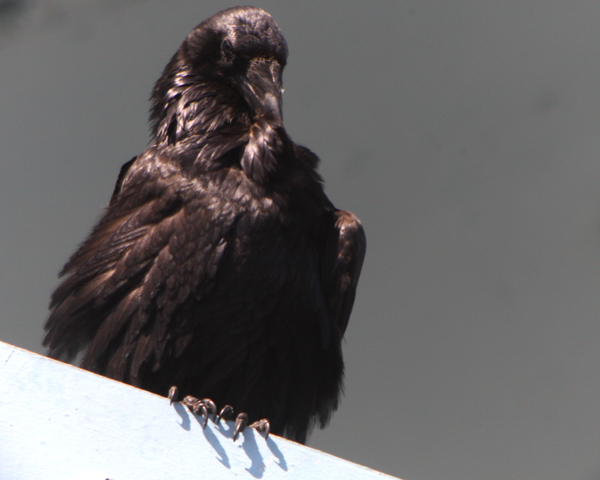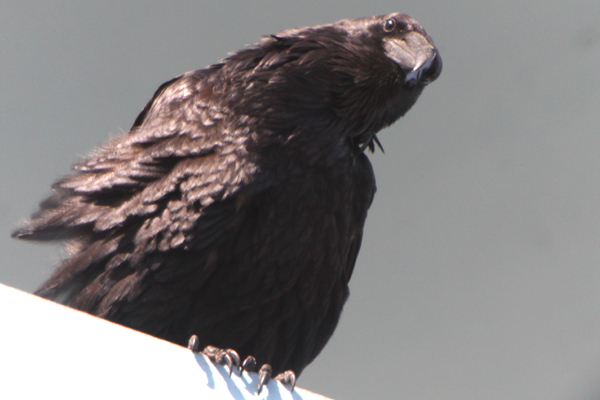 Not only that, but we talked to some of the kids in the area who approached us asking if we were there to see the ravens.  They were quite knowledgeable as to where the birds forage, at least in the immediate area, and were very proud of their neighborhood birds.  We gave scope and binocular looks and explained what a treat nesting ravens are in New York City, and how they should keep an eye out for when the young fledge in case they end up in the road.  The kids promised to keep cars away if such a thing happened.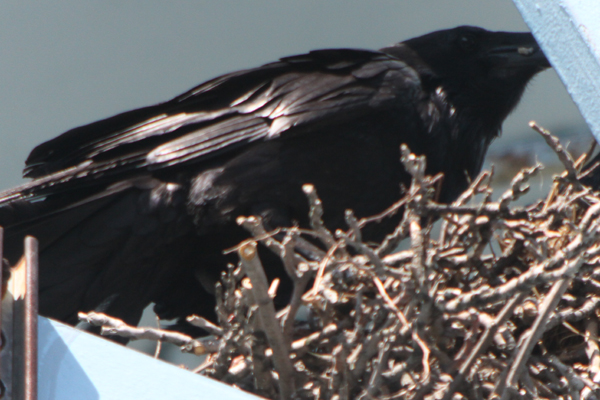 Let's hope the young fledge successfully and survive to make their own nests, perhaps colonizing Brooklyn.  It would be weird to see ravens in skinny pants and thick-rimmed glasses though…