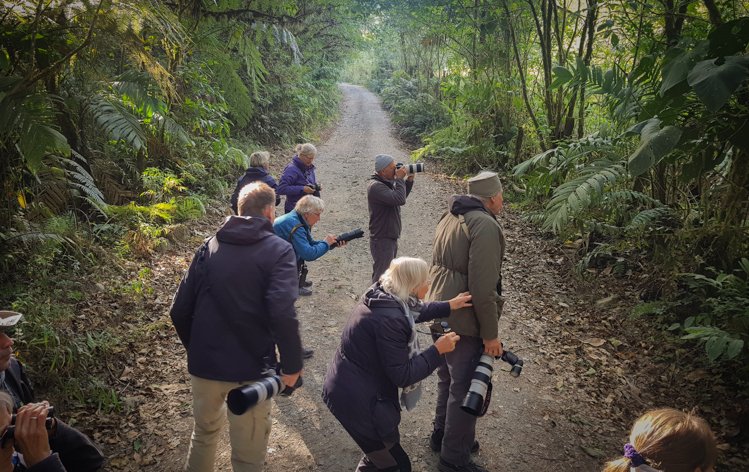 10,000 Birds is running a series of articles by and about tour guides, tour companies, eco-lodges, and other birding travel organizations. We want to help the birding tourism industry come back strong from the COVID pandemic. Please consider using the services described in this post or any of the other posts we are sharing this February.
My name is Rene Montero Serrano, I was born in Colombia and I have been a nature travel explorer since I was a kid. I fell in love with the Colombian biological and cultural diversity and from the very beginning of my story, I decided to develop a sustainable and respectful relationship with the environment and the local communities that surround me.
I have a bachelor's degree in Ecology and after I graduated from university, I became a researcher in nature and cultural affairs, working with renowned experts and contributing to their projects. Around the year of 2007, I was working in the field living with various local communities and understanding their needs, while at the same time mass international tourism was starting in Colombia. I realized the mass approach to the tourism industry was not beneficial for local communities, since its practices and negative impact are consequences almost impossible to control, and sadly I understood that many incredible areas like the Amazon jungle, the magical place where I was living, would be directly affected by the potential threat of this industry in a mega diverse country like mine.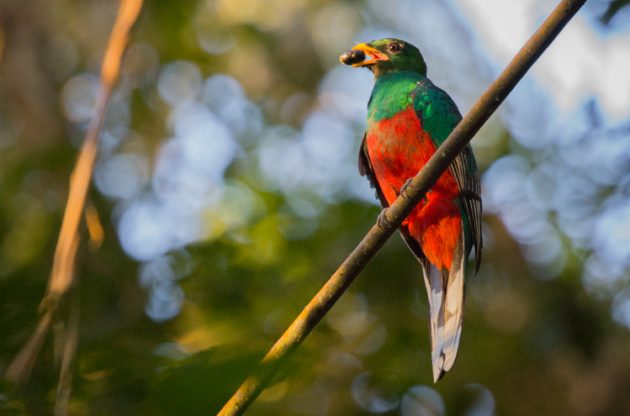 The beautiful White-tipped Quetzal, one of the Endemic Birds of the Santa Marta Mountains, Colombia
I remember complaining for years about the fact of mass tourism growth in natural areas and one day, when I was deeply connecting with nature, I realized that the best way to do something about it, was building a sustainable, conscious and responsible nature tour operation company which could have a different approach, helping guide other companies in a positive direction and giving a distinct value to travelers and locals. I developed a new idea of a sustainable tourism company which rather than complaining about unsustainable practices in the industry, could promote education and research in the field, contributing positively to the protection and conservation of the cultural and biological diversity in Colombia.
In 2010 I started Jaguarundi Travel (www.jaguarunditravel.com) as a personal project where romanticism and passion have been a crucial part of this nature tourism company that specializes in bird observation. Now the project has grown and we have been operating for more than 10 years. We have also run the logistics of nature expeditions for scientific research institutions, associations and universities abroad, becoming one of the most experienced specialized nature travel companies in Colombia, a mega diverse country with unique singularity given its geography, location and biological configuration, reasons why it has become a birding paradise of incomparable diversity with almost 2000 bird species from which 82 are endemics.
We support the work of biologists, botanists, anthropologists and nature conservation enthusiasts and we are committed to the local communities by providing employment, generating education opportunities, training processes and contributing to the conservation of the areas visited.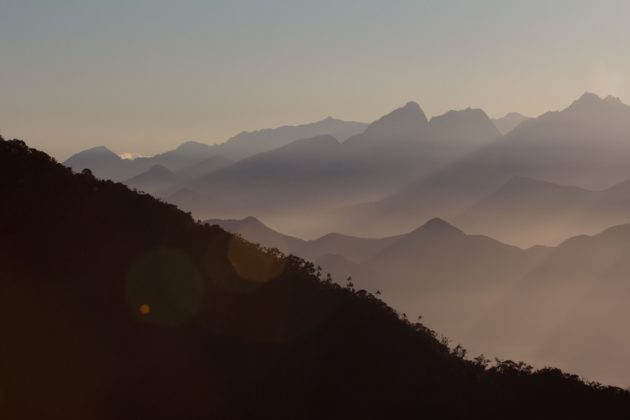 Santa Marta mountains, view from San Lorenzo Ridge, Colombia
At Jaguarundi Travel we have not stopped working hard these past months since we are getting ready for when international travel resumes, to welcome birders to well-known routes and also surprise them with new unique locations, always with impeccable local services including enhanced health and safety protocols. When you decide to book your birding adventures with us, you can rest assure you are traveling with an experienced and professional team and your birding expectations will be exceeded.