Two-thousand-and-eleven was a pretty darn good year for me, birding-wise.  Sure, I didn't leave the United States but my first trip to the Pacific Northwest allowed me to see lots of new birds and spending the beginning of the year in southern California didn't hurt the ol' year list either. And, as usual, I saw lots of birds in the northeastern United States, especially in my home state of New York. Finishing a year with 372 species is nothing to sneeze at and the fact that I added twenty-five birds to my ABA list was nice.
I begin 2012 with 284 birds on my Queens Life List, 478 birds on my ABA Life List, and 1,048 birds on my World Life List. Last year I saw 372 species of bird, much lower than the previous two years of 602 species and 604 species.  Such is a year without foreign travel. I did, however, more than double my goal of seeing twelve new ABA birds for the year but fell one bird short of my goal of reaching 285 species in Queens and fell well short of reaching 1,200 on my World Life List and 600 species for the year.
What did I see?  Rather than exhaust you poor readers I figured I would just share my top ten birds of 2011 with links to where I wrote about them, that is, if I did write about them. Enjoy!
Honorable Mentions. Brown Booby in Cape May. Rufous Hummingbird in Westchester. Hurricane Irene-tossed birds. Vermilion Flycatcher in California. Clark's Nutcracker at Mount Rainier. Tufted Duck in Cold Spring Harbor. Golden-winged Warbler at Sterling Forest.
10. A Pileated Woodpecker in Long Island's Nassau County on the last day of the year. How good of a bird is Pileated Woodpecker in Nassau County?  Well, eBird had no records of one in Nassau County prior to my reporting it and there are only five records for Pileated Woodpecker that I can find anywhere on Long Island (and the latter four records, from 1982-1983, seem likely to have been the same bird). The only other record is from 1947!  Unfortunately, the bird is on private property that I was birding with permission so the twitching community will not likely be able to add the bird to their Long Island lists (and, no, I won't tell you where it is). This bird is all the better for being a bird that I found myself.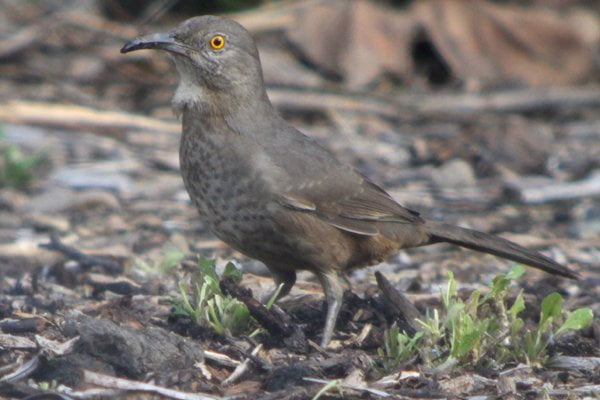 9. The Curve-billed Thrasher that I twitched at the Shipley Nature Center in Huntington Central Park in Orange County, California.  It was a cool bird not only because I had never seen one before but because I had to work very hard to get good looks at it.  Patience and persistence pay off!
8. The Common Raven that landed on our picnic table at Olympic National Park in August.  Those birds are big! All Desi, at 20-months-old could say was "Whoa!"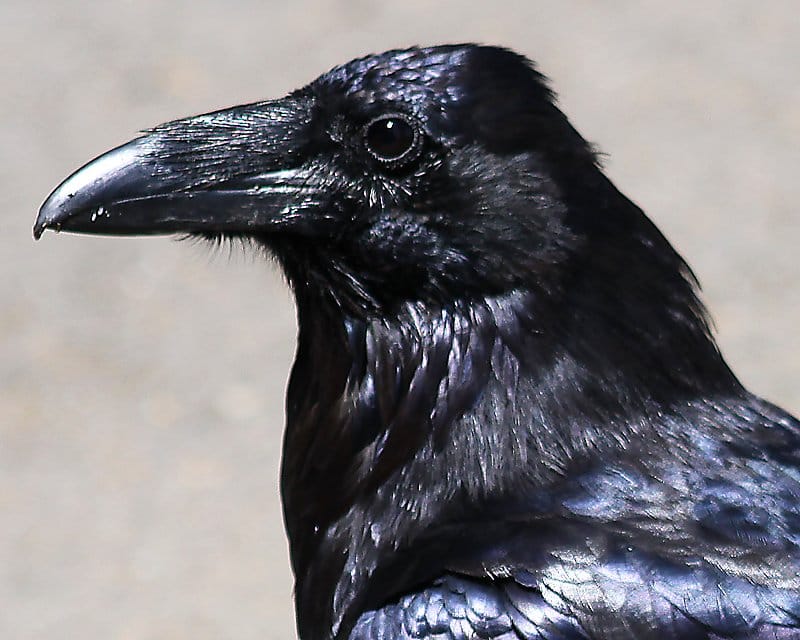 7. Any of the several cooperative Cape May Warblers that I spotted at the Midwest Birding Symposium in September.  They are a great wood-warbler and seeing them so well at such storied birding grounds was a real treat!
6. My life Lewis's Woodpecker in New York State. It was an epic twitch to see this bird, through snow and over great distances, and well worth it to see such a fine and odd example of a woodpecker. What a bird!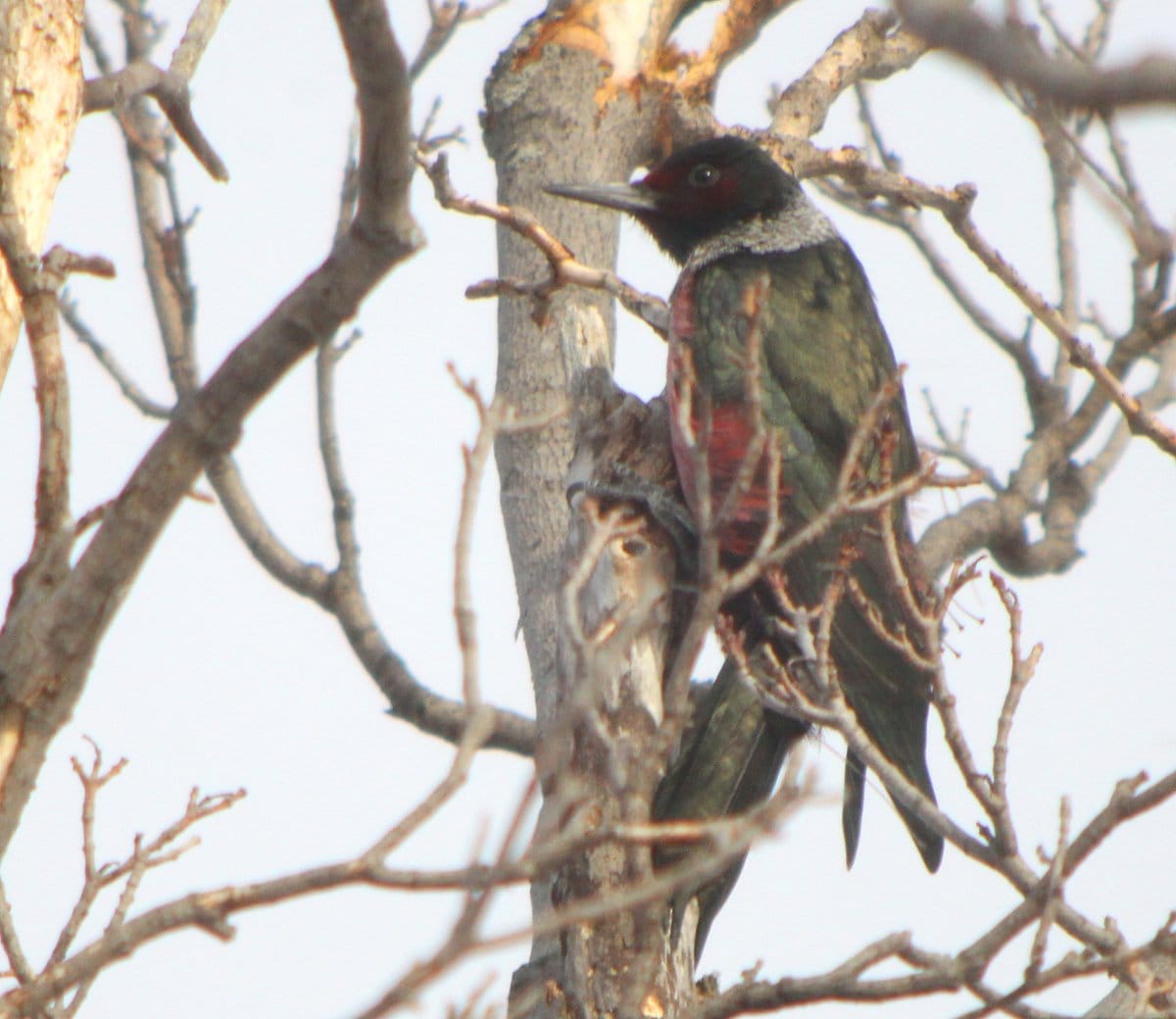 5. The first Painted Bunting I have ever seen in the ABA-area. Making a quick run up to Connecticut was well worth it for this brilliant male bird in gorgeous plumage. Who wouldn't want to see this bird?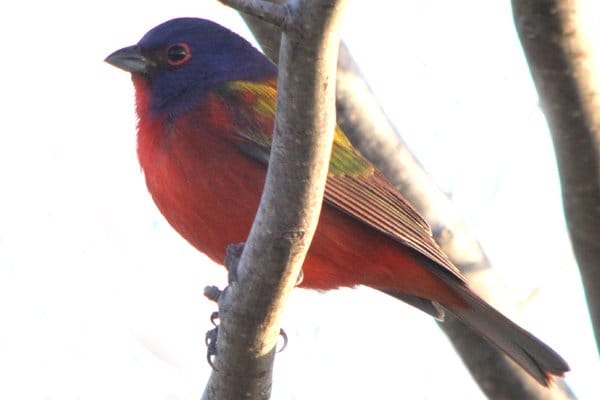 4. The Tufted Puffins at Protection Island in Washington State. When you go on a boat ride specifically with the hope of seeing a species, and you drag your family onto said boat, you had better see the birds that you want to see! Any puffin is awesome and Tufted Puffin is especially awesome!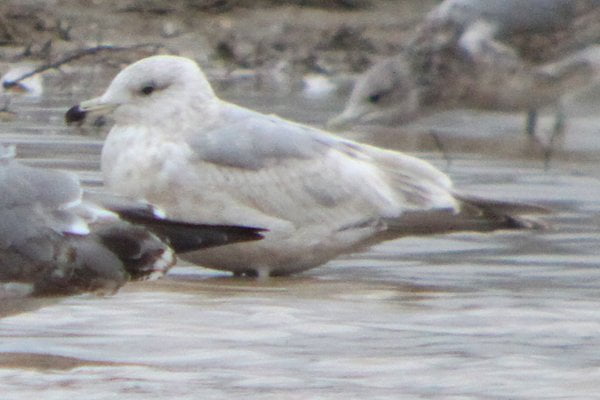 3. The Thayer's Gull that I spotted in California.  My life Thayer's Gull was a real treat, both because I identified it myself and because its inland location was odd enough that it was flagged by eBird for review and my picture was good enough to pass muster.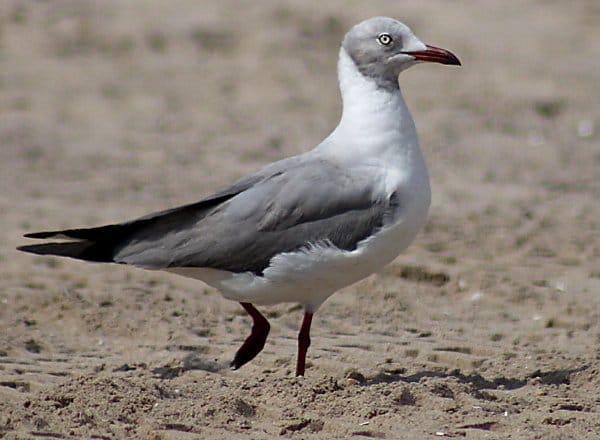 2. The Gray-hooded Gull in Coney Island, Brooklyn, New York.  An excellent bird that was well worth seeing made all the more special for its bizarre location. Only the second record from the ABA-area, this was a bird that twitchers dream of. And, yes, I know that having two gulls in my top three birds is kind of bizarre for a non-larophile.
1. The number one bird of the year for me for 2011 is the Burrowing Owl. Because, well, owl!  And burrowing! What more could one want?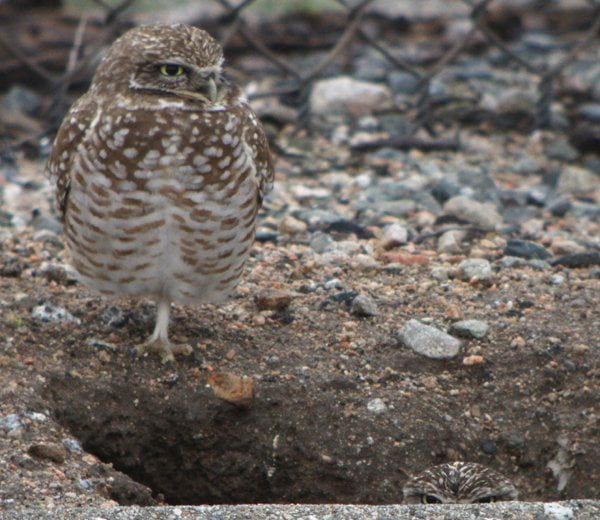 Will 2012 be as kind a year to me as 2011?  I can only hope! Check back to see how my 2012 Year List grows!
…