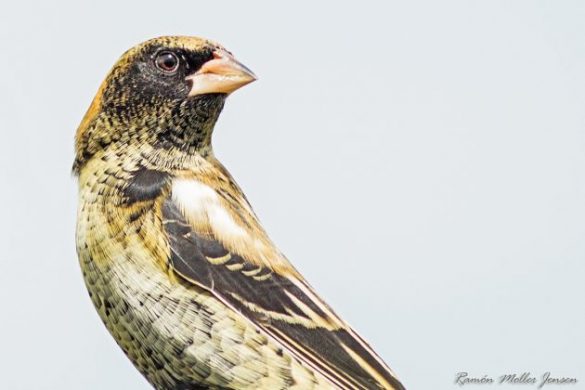 We've all heard the myth that rice thrown at weddings will explode birds' stomachs. (Not true, according to Snopes.) But that doesn't mean chowing down on rice is a good idea for the feathered set.
A new study published in The Condor analyzed the feathers of Bobolinks to determine what they eat after they leave their North American breeding grounds and fly south for the winter. The research suggests that rice emerges as an important food source late in the winter, just as harvesting time—and northern migration time—are at hand.
These results point toward a way to help stop the plummeting of Bobolink populations. Rice farmers may use pesticides, or other methods to prevent the birds from eating their crops, further hastening the decline of the species. With this latest research in hand, advocacy organizations can work to reduce rice-related threats to Bobolinks wintering in South America.
Bobolink photo courtesy of R.M. Jensen/The Condor