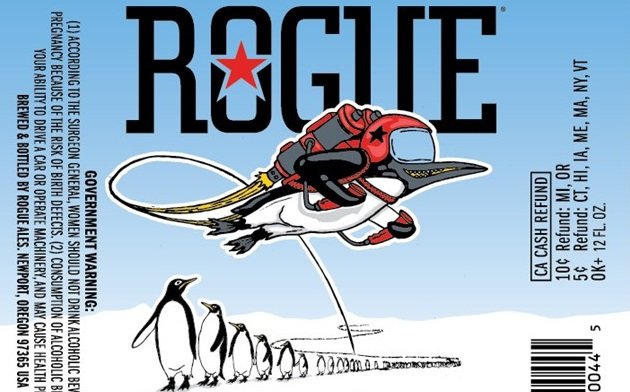 Apologies for the unintended three-weak break here at Birds and Booze. I was on vacation in Peru for nine days and meant to schedule a few reviews for my absence. But the frenzied final days of packing and studying for what was my very first trip to both the tropics and the Southern Hemisphere – and just as spring migration was heating up here in North America, no less – left no time for writing.
I had intended to review a Chilean wine with an Andean Condor on the label in honor of my departure, in the hopes that this offering would incur the divine favor of the birding gods, who might then send one of these birds sailing through my binocular view at least once during my trip.
Well, I drank the wine but didn't get the review written before I left. I'm not sure how these things work, but as far as appeasing higher powers, merely drinking the wine – without writing the review – was insufficient as a propitiatory gesture, apparently: I dipped on the condor despite spending a few days in appropriate habitat in Peru's gorgeous and dramatic Sacred Valley. Otherwise, it was a wonderful trip – once I got over some mild altitude sickness with the help of copious servings of coca tea.
One of the highlights of the trip for me was seeing penguins for the first time. Of course, I've seen live penguins in zoos before, but these were real, honest-to-goodness (and countable!) members of the family Spheniscidae. Humboldt Penguins (Spheniscus humboldti), to be precise, which I saw at their colony on the Palomino Island, not too far offshore from Lima. The Humboldt Penguin is the second northernmost penguin, after the Galapagos Penguin, which has the distinction of being the only penguin to occur in the Northern Hemisphere (and just barely).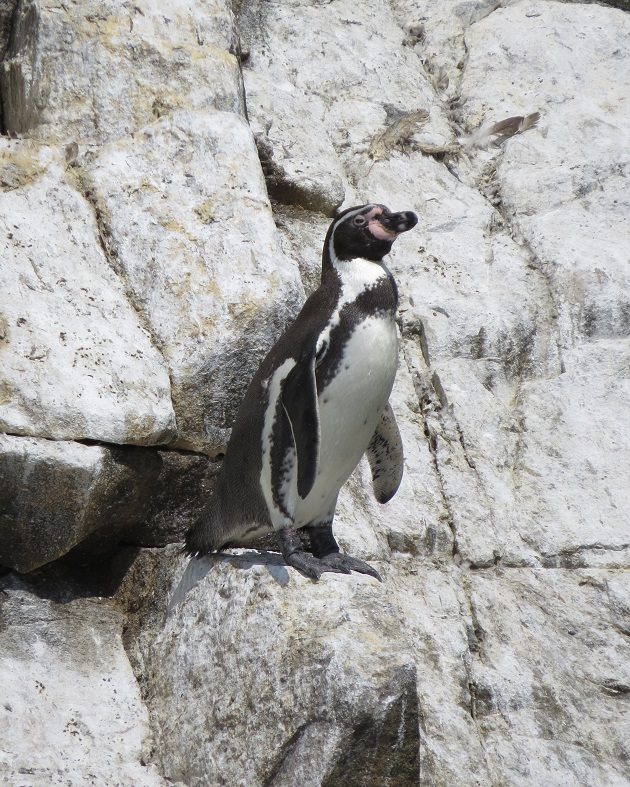 Photo by the author – and not taken at a zoo.
While I still have my Chilean condor wine to review, in addition to a bottle of Peruvian pisco with a condor on it I brought back with me as a souvenir, I think it's prudent to stick with the penguins this week, considering my recent birding luck with this family. I'll be back for the condor some other day – at least in drink.
This week's beer (which comes to us courtesy of fellow 10,000 Birds beat writer Jason Crotty – thanks so much, Jason!) is Outta Line, a West Coast India pale ale from Rogue Ales & Spirits of Newport, Oregon. The can art depicts a long line of penguins in single file, extending all the way back to the horizon. One intrepid penguin, however, has donned a helmet and jetpack and is speeding over and away from his less adventurous – and flightless – peers.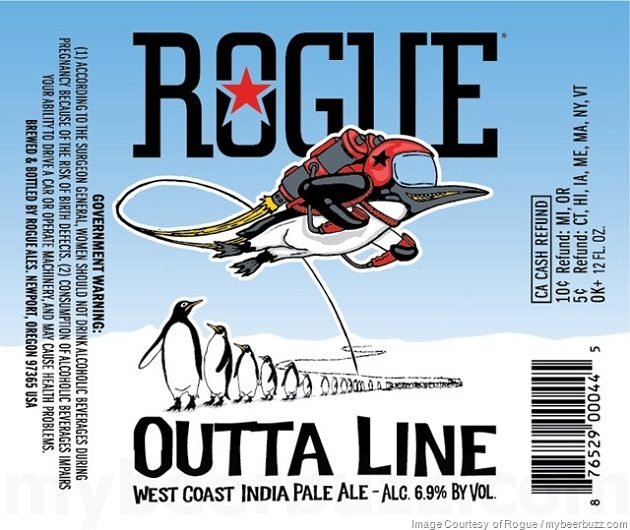 I've now seen enough penguins to tell you that these are not Humboldts, though I'm not sure they can be identified with any more certainty than that based on the can art (probably King or Emperor, based on the polar setting). But we're certainly in the right family and that's close enough for me as a celebration of my sighting.
Rogue's explanation states that "you don't need to follow the plan laid out in front of you, you don't have to fit in, and you don't have to follow the crowd". That statement – and this beer – is a rather obvious West Coast rejoinder to the ubiquitous fad of New England IPAs that now saturates the North American market.
As far as I could tell, the New England IPA hasn't caught on in Peru yet, but I enjoyed several West Coast-style IPAs while down there – which is appropriate considering the country doesn't have an east coast! It was nice to get a break from the hazy and creamy fruit bombs that typify the New England style while I was away – and it was just as refreshing to enjoy this West Coast IPA upon my return. There will be plenty more New England IPAs reviewed at Birds and Booze in the near future, trust me.
Outta Line IPA is defiantly clear and amber-hued beer: this is no pale and hazy "milkshake" IPA here. The aroma is an inviting throwback to a time around 2010 when West Coast IPAs – especially from San Diego – were the biggest thing in brewing: it's brash and hoppy, with big doses of tropical fruit, citrus, and pine. There's plenty of bright fruit complexity on the palate, too – mango, tangerine, pineapple, you name it. But there's also a soft and malty biscuit flavor throughout, which brings some much-needed balance to this bracingly bitter – and these days, refreshingly different – beer.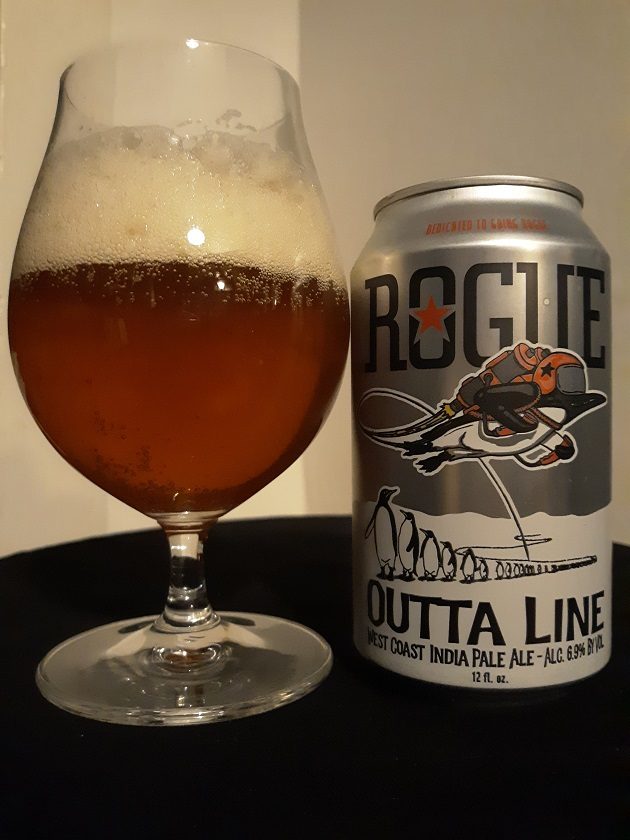 Good birding and happy drinking!
---
Rogue Ales & Spirits: Outta Line West Coast India Pale Ale





Four out of five feathers (Excellent).