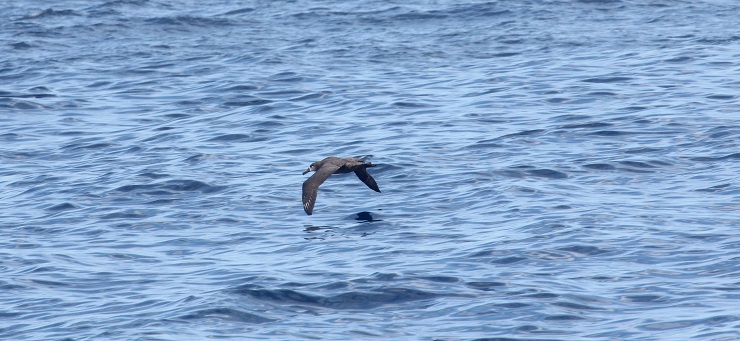 In August, we took a family trip to beautiful San Diego, seeing SeaWorld, LegoLand, and the San Diego Zoo. But I took a day for myself for a 12-hour pelagic trip sponsored by Buena Vista Audubon.
I've taken tours out of Monterey Bay (with pelagic legend Debi Shearwater, now retired) and Half Moon Bay, California; Newport, Oregon; and Hatteras, North Carolina. But I always enjoy trips out on the water and it had been several years since my last one. Additionally, there are still a few regularly-occurring Pacific pelagic species that I have never seen.
On August 13, 2022, I woke up early, snuck out of the hotel room without waking the rest of the family, and was at Seaforth Landing on Mission Bay by 7:00 a.m. Before heading to the boat, Paul Lehman did the initial orientation and then we headed on board.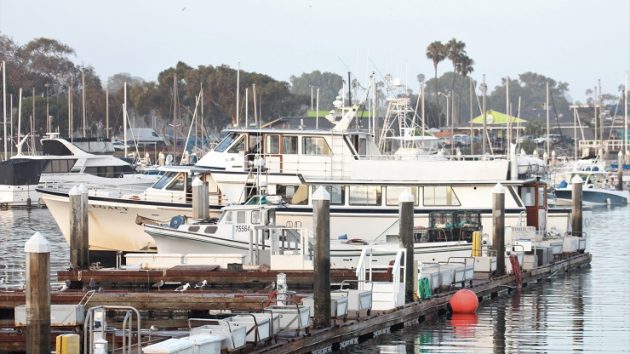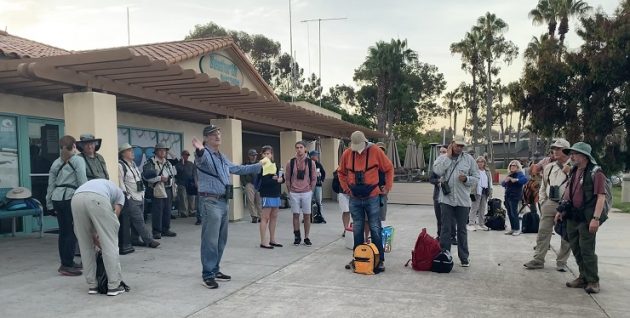 My recollection of prior trips is that we used relatively small fishing boats and had 20-25 birders, plus the leaders. This was much larger. The boat is called the Legacy and it is an 80 foot whale watching vessel that generally seats 115, but takes about 70 for birding trips. It was very comfortable, with viewing on two decks and plenty of indoor space for taking breaks or snacking (they sell cold drinks and snacks). Or, because it is San Diego, getting away from the sun.
We departed from Mission Bay and headed to lower Nine Mile Bank and then upper Nine Mile Bank. Then we crossed the south San Diego Trough to Thirty Mile Bank, eventually reaching a place called "The Corner," which, as I understand it, is where San Diego and Los Angeles counties meet Mexico. Exactly how that cartographic alchemy works, I do not know. Then we headed back. The image below shows some of these underwater features and the locations of the eBird checklists.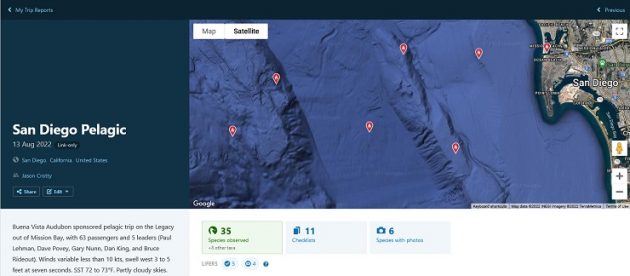 An eBird Trip Report consisting of all 11 checklists is here. My lists totaled 35 species, but I did not see everything in the harbor and someone discovered a Manx Shearwater after-the-fact by reviewing photos. If I saw that bird, I did not appreciate it, so it is not on my list.
The trip was slightly bumpy at the outset, but relatively calm the rest of the day. It was productive throughout (the official summary is here) and the highlights were a Cook's Petrel, several Black-footed Albatrosses and Least Storm-Petrels, as well as higher numbers of Red-necked Phalaropes, Pomarine and Long-tailed Jaegers, Craveri's Murrelets, Sabine's Gulls, Townsend's Storm-Petrels, and Brown Boobies. Black-vented Shearwaters were abundant and there several good views of Sooty and Pink-Footed Shearwaters. The details are in the Trip Report.

Paul Lehman called out birds from the bridge and he was excellent, as were the spotters, Dave Povey, Bruce Rideout, Dan King, and Gary Nunn. (That is, incidentally, my universal experience on pelagics, as everyone has been very good and very experienced on all my trips.) They took care of the eBirding too. As the checklists indicate, there were lots of cameras on board.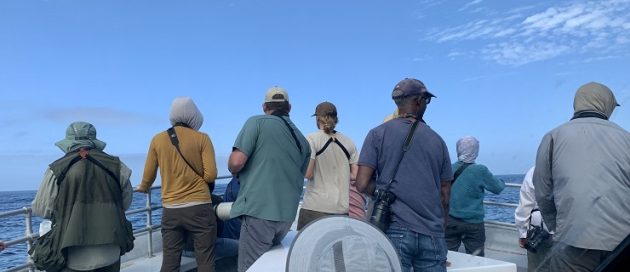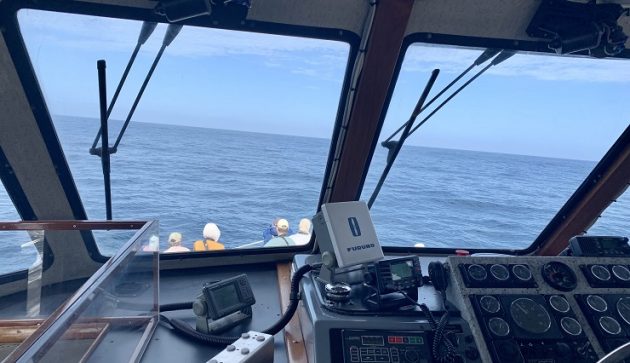 I had set a modest goal of seeing two new birds, Black-vented Shearwater (below) and Craveri's Murrelet, both fairly common on August trips. I ended up with five lifers, those two and Townsend's Storm-Petrel, Least Storm-Petrel, and Cook's Petrel. Because of the proximity of Naval Base San Diego (homeport to the U.S. Pacific Fleet), we also saw lots of military vessels, including a submarine.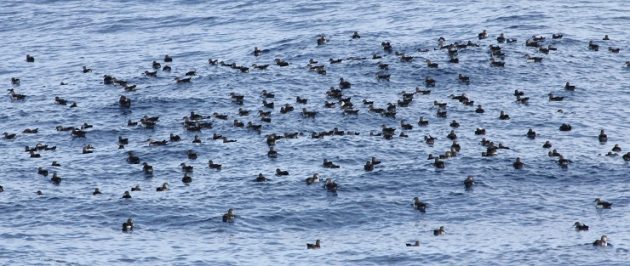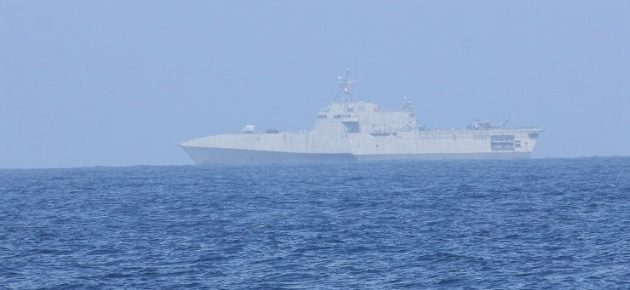 A quick note on eBird penetration: of the 68 people on the boat (including leaders), 59 are on the shared eBird checklists. That's 87%. A pelagic trip likely excludes most new and casual birders, so on this particular trip of dedicated birders, almost 90% are on eBird.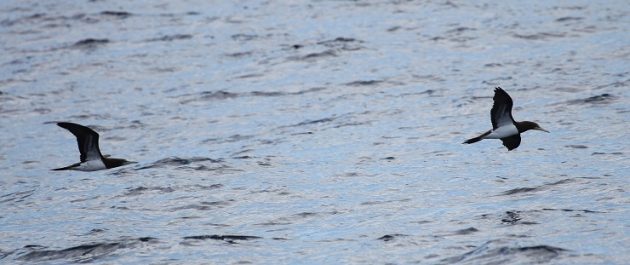 It was a great trip and I highly recommend a San Diego pelagic if you are in the area and want to get out on the ocean to see seabirds in a relatively comfortable environment with excellent leaders. Bring sunscreen.