We here at 10,000 Birds are VERY pleased to announce that we have procured a place on a two-week, all-inclusive birding tour of Thailand for January of next year that will be guided by field guide authors David Allen Sibley and Richard Crossley and American Birding Association President Jeff Gordon!  Rather then take the trip ourselves we figured that we would share it with one lucky reader who wins a little competition we have cooked up.*  Just imagine looking at a Spoon-billed Sandpiper with three of the foremost birders in the world at your side explaining field marks and behavior.  If you go on this trip your mind will be absolutely blown, we promise!
To enter the contest you merely have to guess the number of gulls in the picture below and put your answer in the comments (make sure to use your real name and email or you will feel really stupid when we can't verify that you left the winning guess).  The closest without going over will win and GO TO THAILAND FOR TWO WEEKS FOR FREE!  Comments will be closed at midnight tonight (Eastern Standard Time), 1 April, and the winner will be contacted via email within 48 hours of the end of the contest.
So, how many gulls are in the picture?  You can click for a bigger version.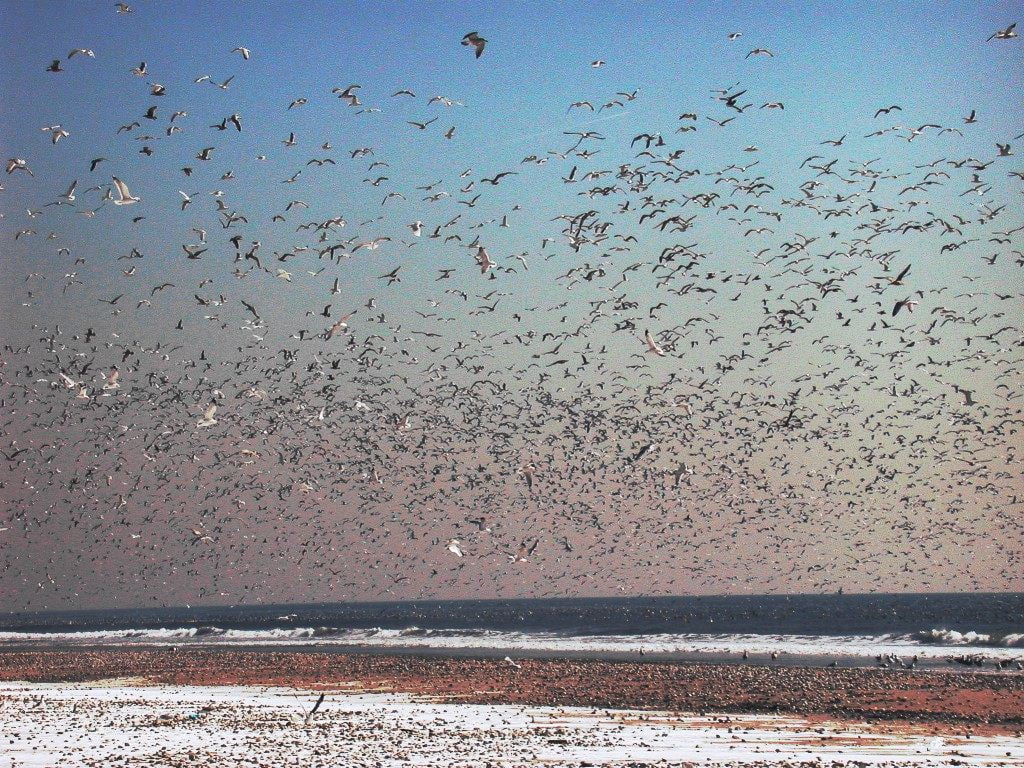 gulls at Breezy Point, Queens, after a clam die-off, by Seth Ausubel (used with permission)
How cool is this?  More details about the trip will be forthcoming but in the meantime you can get more information about it here.  Are you excited?  We are!!!!!!!!!
…
*Actually, we were given the trip specifically to give away but we figured we would look like nicer people if we pretended we could have taken the trip ourselves and decided to share it.
…