Daisy and I spent this weekend in Saugerties visiting my folks, and, as is only to expected when we spend a weekend upstate, especially when it is the weekend of the Great Backyard Bird Count, I spent quite a bit of time watching the feeders and photographing the birds that showed up for free food.  This weekend did not disappoint, with the usual suspects out in force, but the stars of the show were the numerous, gregarious, and, judging by the amount of seed they sucked up, ravenous Pine Siskins.  This winter has had quite an irruption of siskins, with sightings coming from seemingly everywhere.  If you have feeders in the United States and don't have siskins, well, I'm sorry, but maybe you're doing something wrong?  Don't believe me?  Check out this year's Great Backyard Bird Count map for Pine Siskins (link stolen from Birdchick, where some winter finch fighting is going on).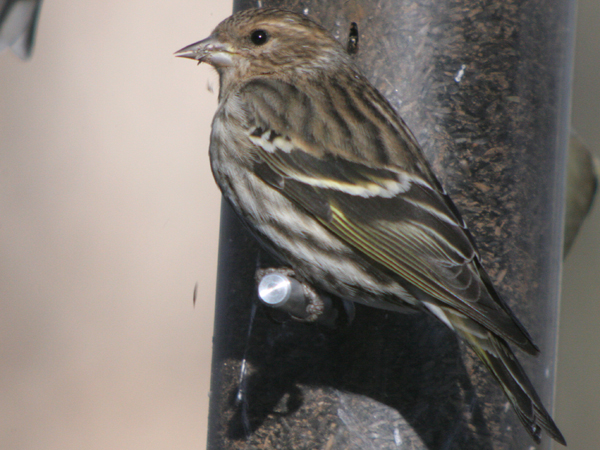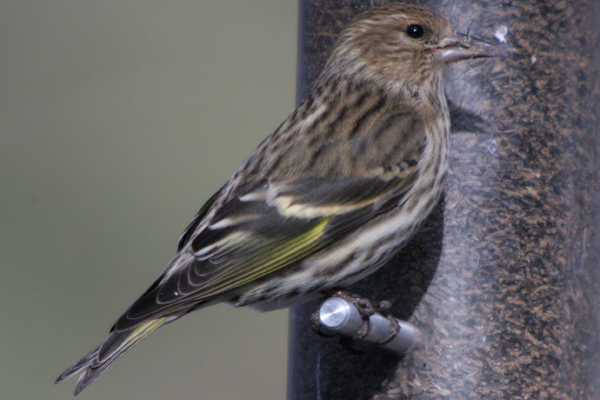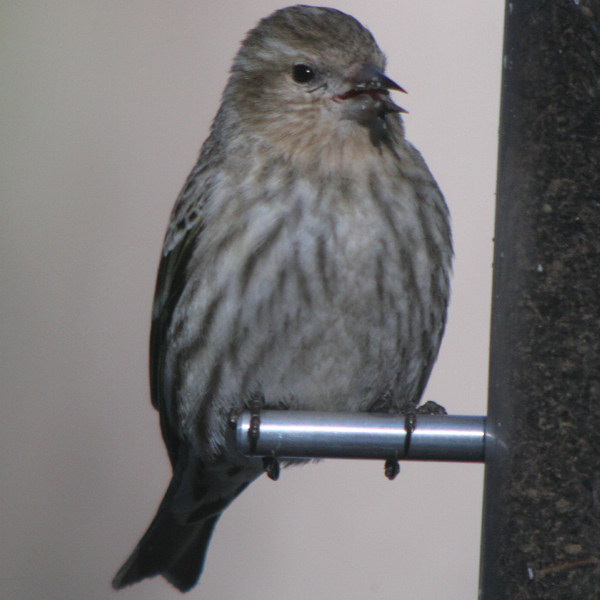 My digiscoping rig was oohed and aahed at by my folks and when they saw the pics I was getting they oohed and aahed some more.  This visit there was no need for me to hide in the woodpile to get good shots; I could just stand out in the open at a distance and digiscope away to my heart's content.  And while I liked digiscoping the siskins on the feeders I also liked the challenge of getting shots of them as they awaited an opening at the feeders.  They were like hapless diners who failed to make reservations at a restaurant and were stuck waiting to get seated at a table.  And we don't even have those fancy light-up pagers to let them know when a spot opens up so they had to keep an eye out for an available perch.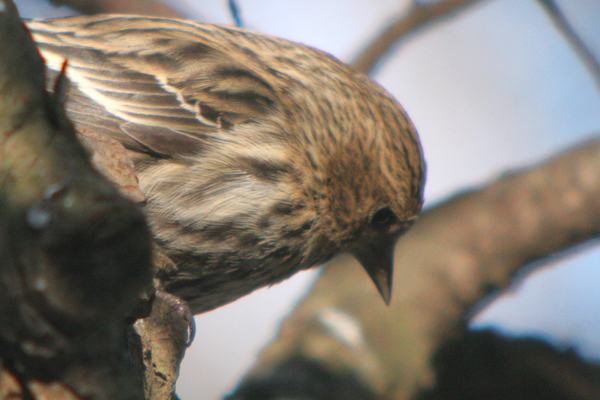 Some tried to jump the line by perching on the string from which the nyger seed feeder hangs.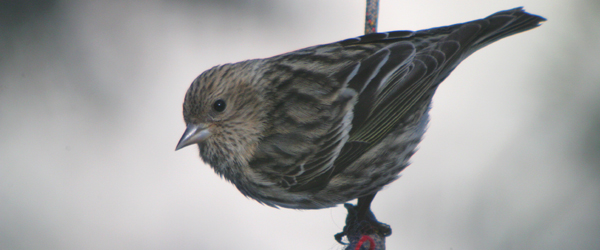 Other siskins just gave up altogether on getting nyger seed and went for sunflower seed instead.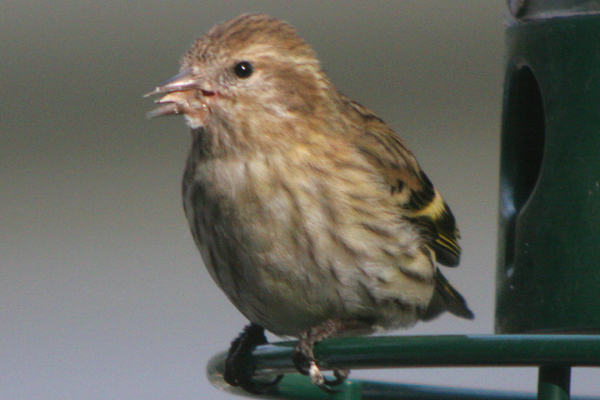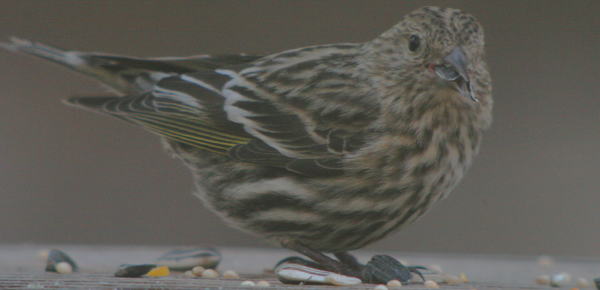 And after spending all that time with my digiscoping equipment I took it with me Sunday morning to my Aunt Bonnie and Uncle Paul's house expecting to stand out in the snow getting some more shots of their birds.  I was seriously happy when I found out that their siskins are quite content to come to the window feeders and eat while I crept up on them with my macro lens.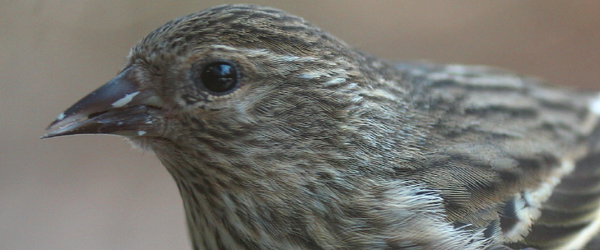 While the siskins were great there were other birds in Saugerties as well, and I'll be putting up a post about them in the next day or two.  Do you have siskins at your feeders?