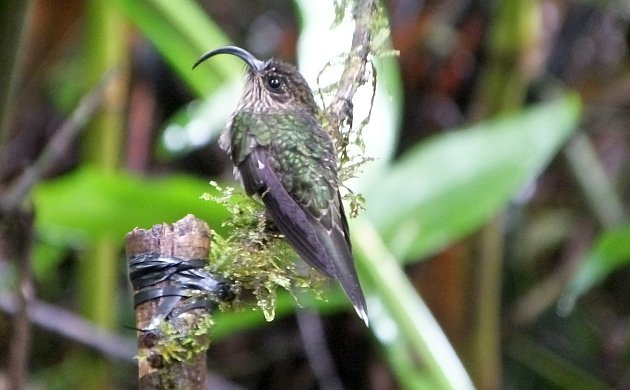 Growing up in Niagara Falls, New York, June was a celebration of summer. It was finally, actually, truly warm outside and it was therefore a time of baseball, the fresh scent of cut grass and, best of all, no more school! Growing up birding in Western New York was also a time when the old woods of the Niagara Gorge were punctuated with the songs of hidden Red-eyed and Warbling Vireos and the lazy notes of Eastern Wood-Pewees. In the outfield, I was entertained by the mechanical song and flight antics of a choice meadow bird, I can still recall my best friend's mom telling me, "Patrick, don't go watching those Bobolinks during the game!"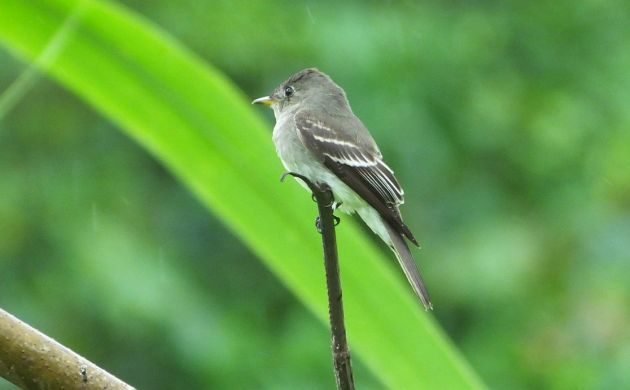 Living in Costa Rica, June is just as warm as the rest of the year. Although Bobolinks are a very rare migrant, lots of other birds are possible, more than enough to rack up hundreds of species over the course of the year. June in Costa Rica is the half-way point; when I figure out what I need to do, where I need to go to attain birding goals for the rest of the year.
Each January, I hope to identify at least 600 species over the next 12 months, this year, I'm hoping that Marilen and I (aka Team Tyto) will find 700. Given the constraints of children and other responsibilities, it's going to be a challenge for both of us to reach that goal but no matter what we end up with, the best part of keeping a year list is what a birder sees along the way. Thanks to guiding, I have identified around 620 species six months into the year and Mary has a list of more than 530. The goal encourages us to go birding, to reach different corners of the country, these are some of the highlights so far:
Several Uncommon Species
Seeing the uncommon birds is key to reaching a big total no matter where one goes birding. As is typical for tropical regions with high biodiversity, Costa Rica has more than its fair share of bird species that are naturally uncommon or rare, some of those that we have identified include:
Keel-billed Motmot– In Costa Rica, this species is uncommon but regular at various sites. We had one in the Arenal area.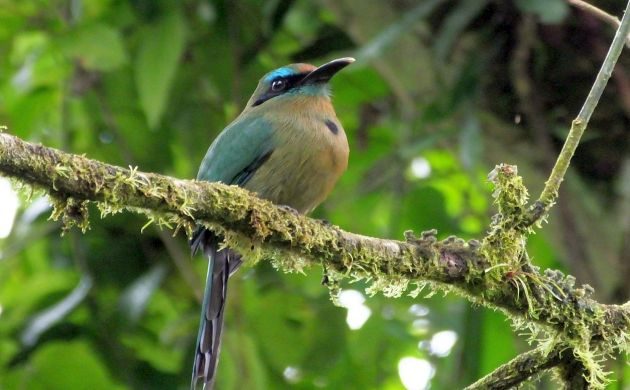 Semiplumbeous Hawk– We had a pair of this small rainforest raptor on the La Selva entrance road.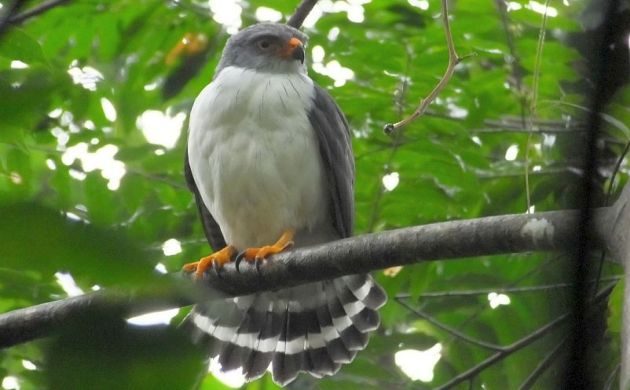 Buff-fronted Quail-Dove– Any quail-dove species is a prize. I'm glad we already saw one that had been hanging out at Cinchona because it might not be there any more. We also saw a Ruddy-Quail-Dove at Carara National Park on Global Big Day, a quail-dove sweep will require four more species of these shy terrestrial doves.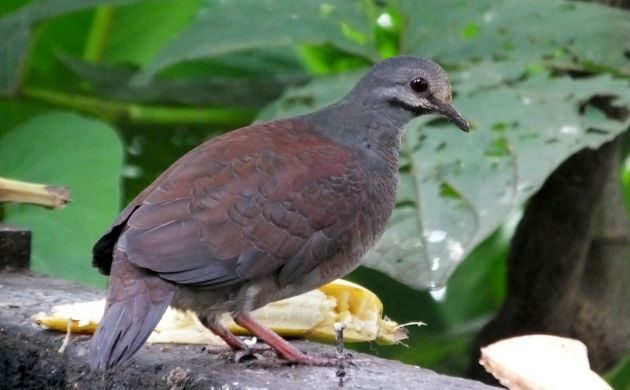 Snowcap and White-tipped Sicklebill– Choice hummingbirds in a speciose, fantastic family of birds. We saw both of these beauties at known sites near the edge of Braulio Carrillo National Park.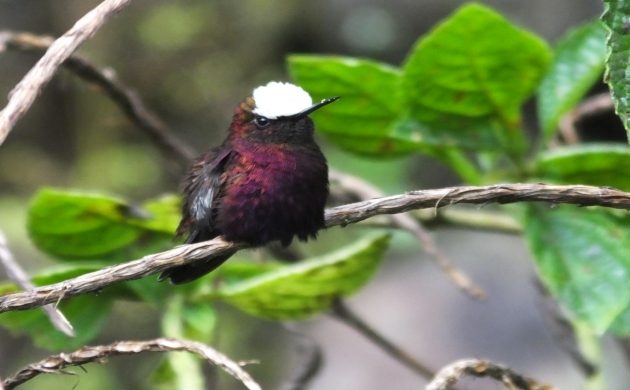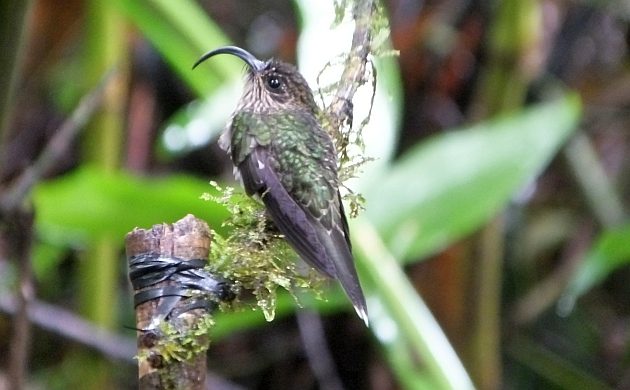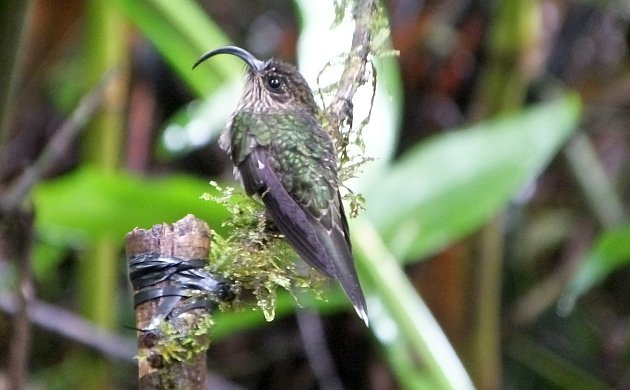 Other uncommon birds for our 2019 list have included the likes of Marbled Wood-Quail, Spot-bellied Bobwhite, Barred Forest-Falcon, Lattice-tailed Trogon, White-flanked Antwren, Turquoise and Snowy Cotingas, Bare-crowned Antbird, and the endemic Cabanis's Ground-Sparrow.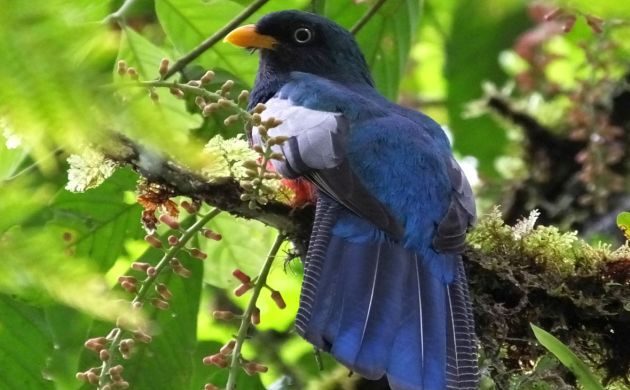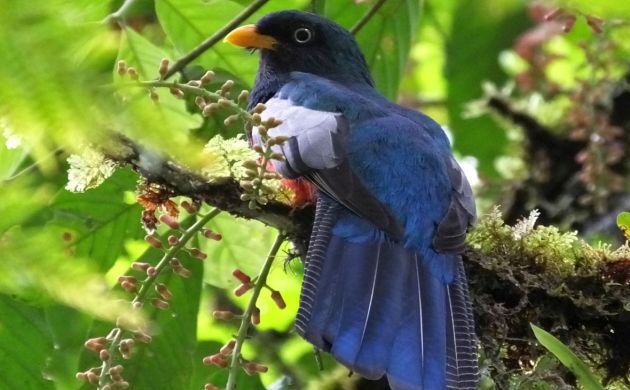 Swifts
We have all regularly occurring swift species, two of these, Black and Spot-fronted, were even heard and seen above the house.
San Vito and Buenos Aires
Trips to these out of the way sites in the southern part of Costa Rica are essential for a 700 species Big Year. I'm very grateful that we got the opportunity to bird both of these areas on two separate weekends. One of those occasions was by invitation from the San Vito Birding Club, a memorable experience I will cover in another blog post. Although the winding mountain roads en-route can be tiresome, the avian yields were worth the trip. Key species from these trips included Ocellated Crake, Rosy Thrush-Tanager, Bran-colored Flycatcher, Ruddy Foliage-gleaner, Lance-tailed Manakin, Costa Rica Brush-Finch, Wedge-tailed Grass-Finch, Mouse-colored Tyrannulet and other species of birds that are tough or impossible to see elsewhere in Costa Rica.
The Northern Wetlands
The other end of the country is likewise essential for a Big Year in Costa Rica. Luckily, we birded in and around Cano Negro Wildlife Refuge on two separate trips and picked up all key species from that area! These included nice birds like Jabiru, Yellow-breasted Crake, Sora, Black-collared Hawk, Nicaraguan Grackle and Seed-Finch, a rare for Costa Rica Striated Heron and various other species.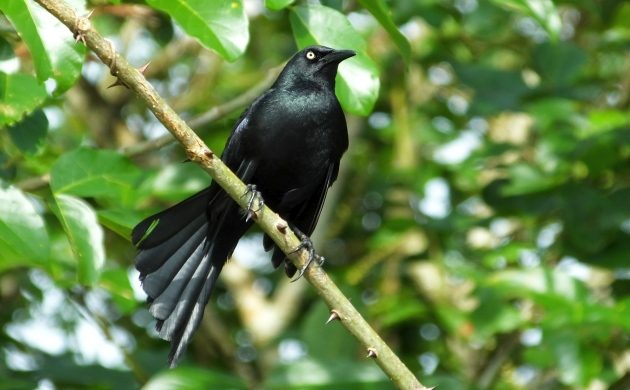 Owls and Other Creatures of the Night
Night birding on big days and otherwise has paid off with a three potoo species sweep, lifer for both of us Rufous and White-tailed Nightjars (!), and several owls. We hope to get a few more birds of the night, notably Striped and Unspotted Saw-whet Owls.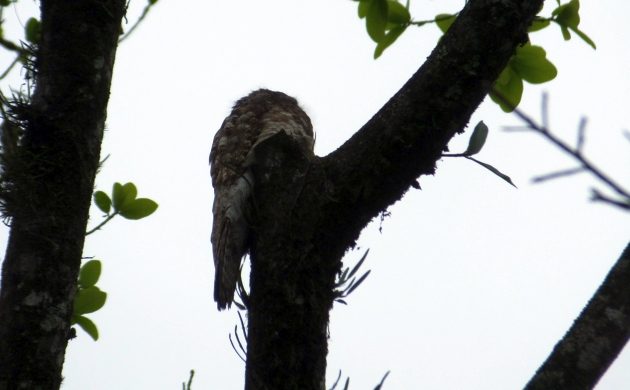 Having 500 or 600 species by June makes 700 by December in Costa Rica a distinct possibility. However, since most of the rest of what we can see will be migrants and/or uncommon, nothing is guaranteed. We will need to keep birding in the right places and at the right times and can't afford to miss much. I bet we can do it although we will probably need to go birding in the rainforests of the southern Caribbean zone, the cloud forests of Monteverde and Tapanti National Park, in the tropical dry forests of Guanacaste, pay more visits to high elevations, and see more migrants and seabirds. So be it, time to plan our next birding trip!