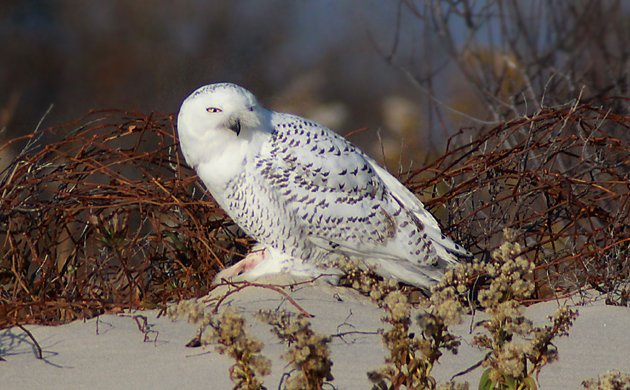 Snowy Owl in Queens, New York, 1 December 2013
The midwestern and northeastern United States, especially coastal regions and areas along the Great Lakes, is currently experiencing an invasion of Bubo scandiacus. Snowy Owls have been sighted as far south as North Carolina and some locations have as many as seven! Here in New York State Snowy Owls have been reported in more than ten counties, with most of those counties having birds being seen in multiple locations. Birders in Maine, New Hampshire, Massachusetts, Rhode Island, Connecticut, New York, New Jersey, Pennsylvania, Ohio, Michigan, Illinois, West Virginia, Indiana, Minnesota, North Dakota, Maryland, and Virginia are all enjoying Snowy Owls, but none as much as the North Carolina birders, who are enjoying their first and second Snowy Owls in thirteen years. (Though the birders in Bermuda who spotted one over the weekend are probably pretty happy too – it is their third record in thirty years!)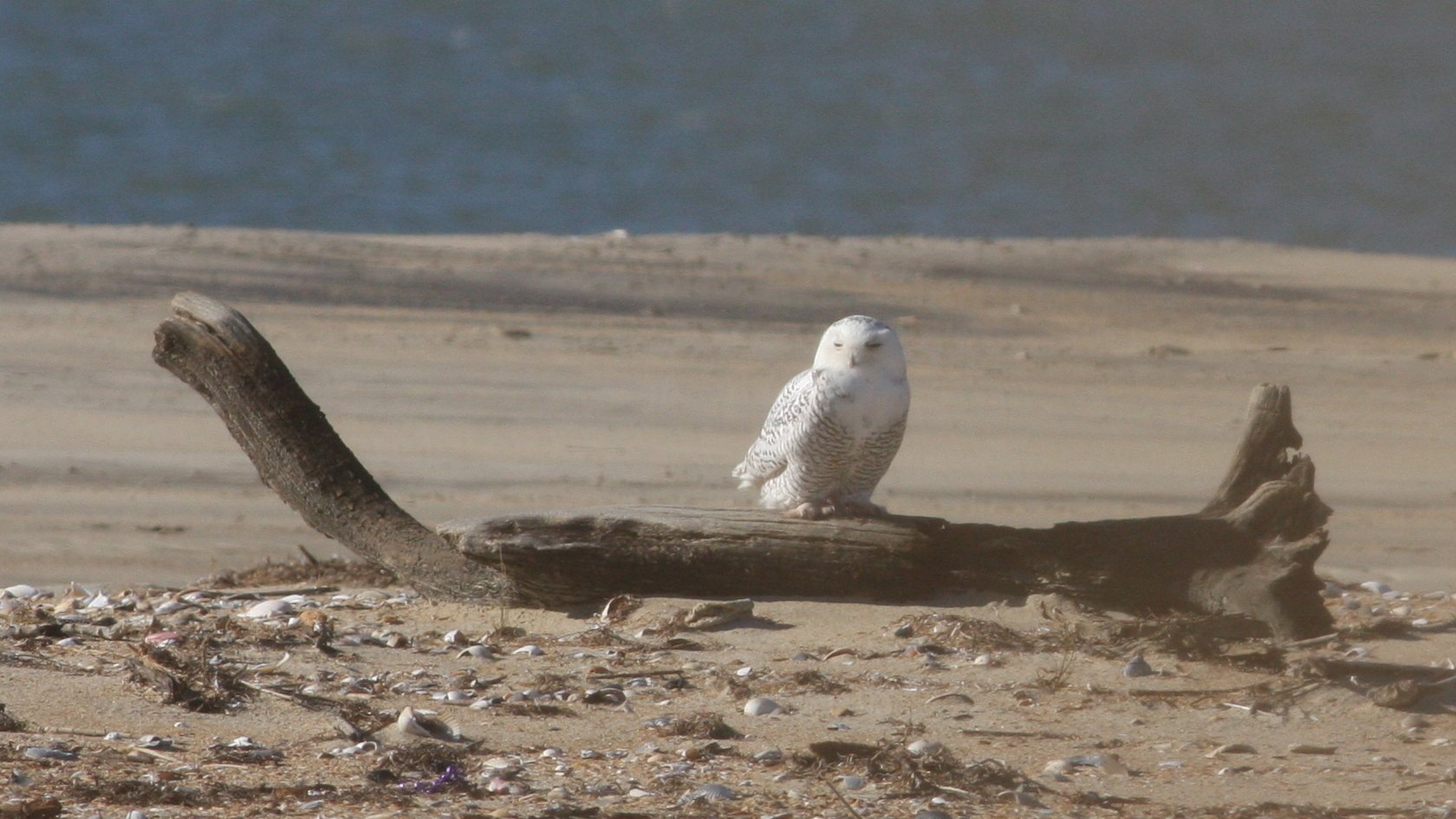 Snowy Owl in North Carolina by Nathan Swick
Even more impressive are the reports out of Newfoundland, where hundreds of Snowy Owls are being reported. Can you even imagine hundreds of Snowy Owls? I certainly can't. If you want to keep up with what is going on up there you can do worse than The Bruce Mactavish Newfoundland Birding Blog.
Personally, I saw six Snowy Owls this past weekend in three different counties, which is pretty freaking cool, and more than enough to blow my mind. If I were in Newfoundland I would probably be going crazy.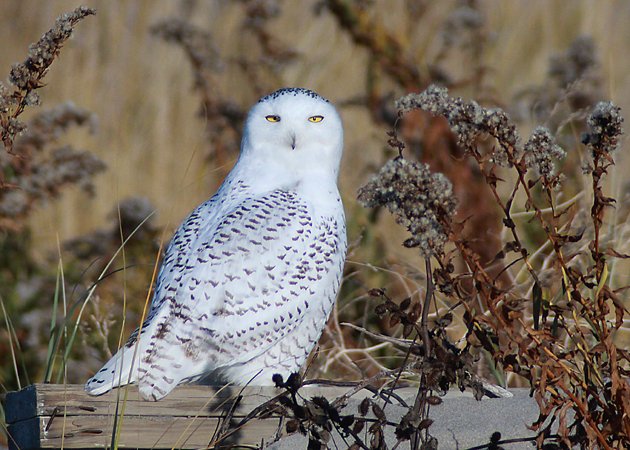 Snowy Owl in Queens, New York, 1 December 2013
Why the irruption of owls from the north? There must have been a lot of lemmings this past summer. I'm interested in the fact that this is the second big irruption in three years, which makes me wonder if something weird is happening with the lemming populations as they relate to climate change. (Idle speculation is fun!) Whatever the reason, going out to the coast and having a shot at multiple Snowy Owls in a single day is awesome. Here's hoping that they find the food they need and survive the winter to return north to breed. And here's also hoping that they don't cause any controversy, though stories are already being told of misbehaving photographers…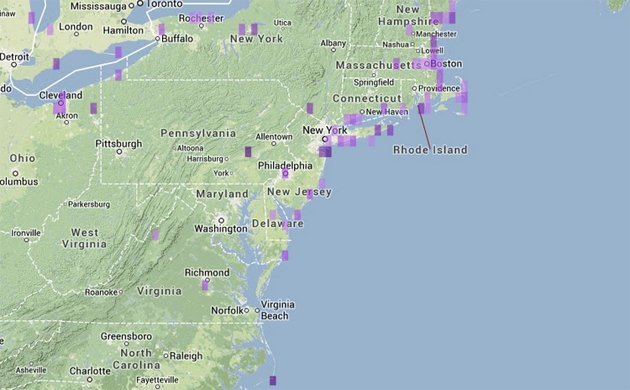 A map, adapted from eBird, showing where Snowy Owls have been reported in the eastern United States in November of 2013.
How far south will Snowy Owls be found this winter? Will the irruption become larger and include more than the eastern seaboard and the Great Lakes? Stay tuned and get out there looking!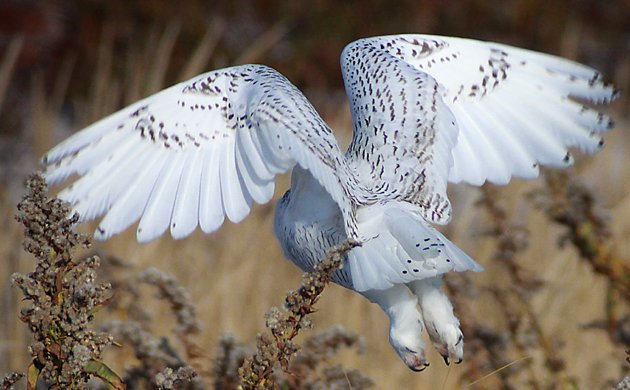 Want more Snowy Owl goodness? Check out David's examination of which genus they belong in.
…