Sometimes a species just stops you in your tracks.  So it was with a superlative, breeding-plumaged, male Scarlet Tanager today at Jamaica Bay.  Now Scarlet Tanagers are always a gorgeous bird, and if you walk by a breeding-plumaged male without looking not only are your credentials as a birder at stake but so are your credentials as a human being.  It should not be possible for something to be so impossibly red, so red that on an overcast day it still looks like the sun is shining full force.  The particular Scarlet Tanager that caused my jaw to hit the ground today was found foraging in small trees on the west side of the West Pond at Jamaica Bay.  And when I say small trees I am talking about trees that topped out at fifteen feet.  And the trees weren't far off the trail.  And the bird allowed me to collect my jaw from the ground, get my camera hooked up to the scope, and get focused and snap shot after shot.  And, well, wow.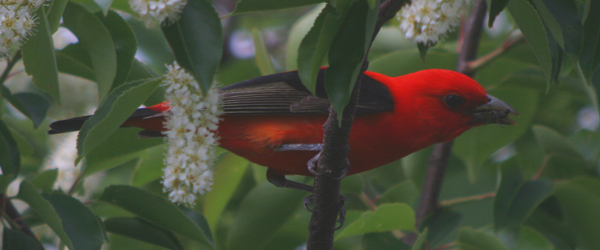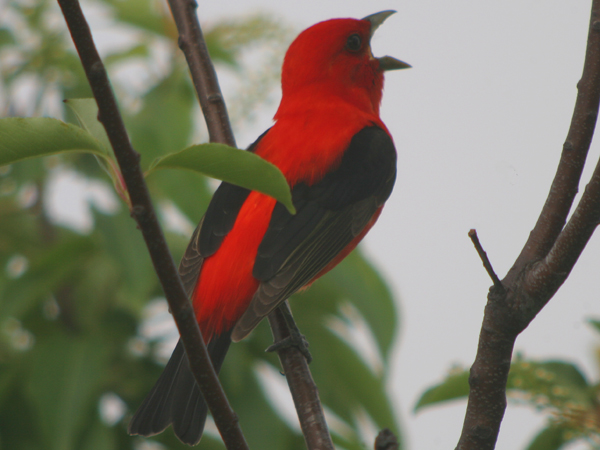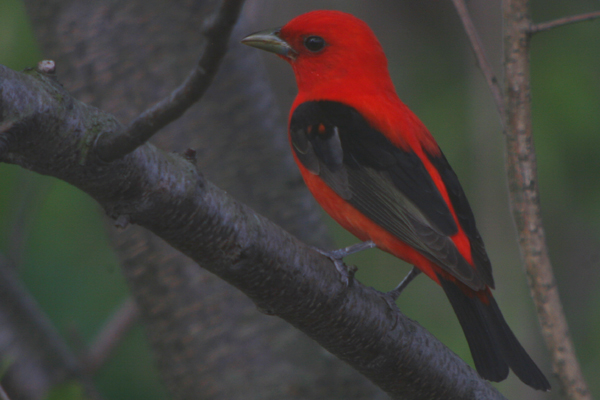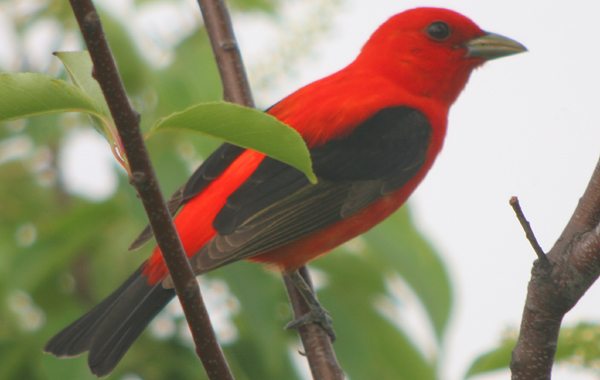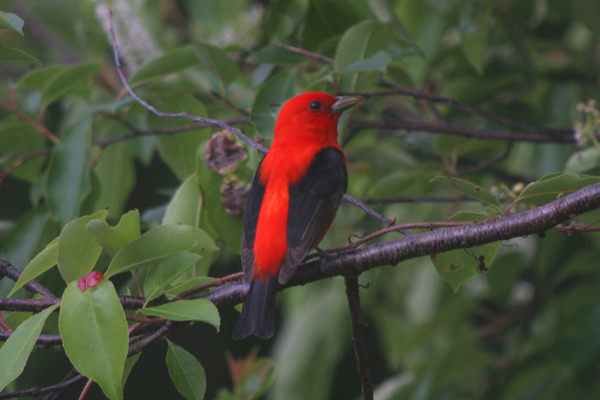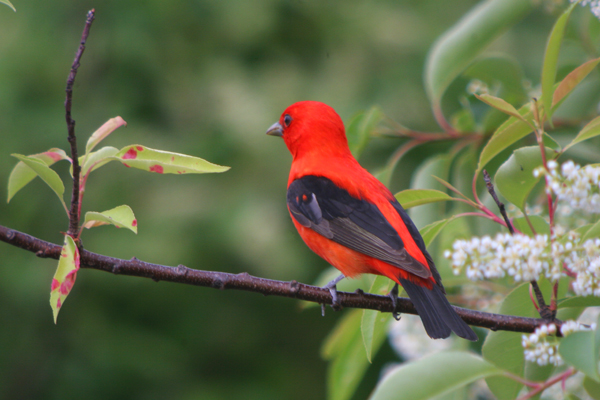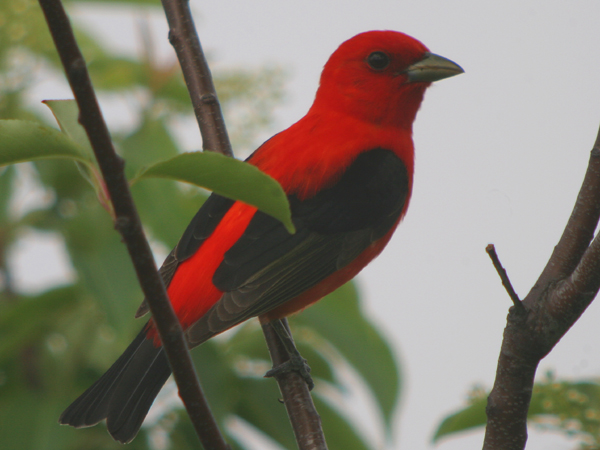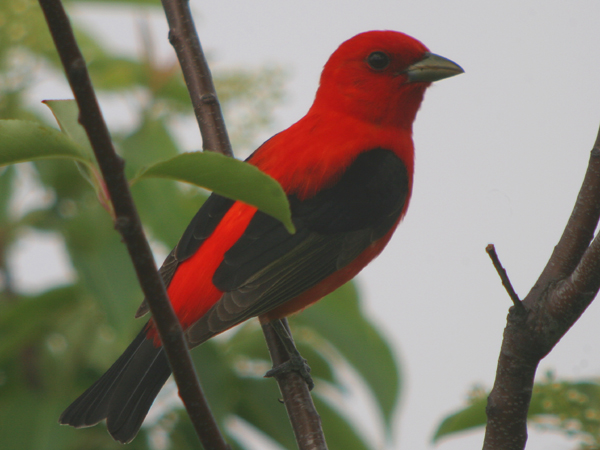 I really don't have anything more to add to this post so I'll just end it here…hope you get a look this good at a bird as beautiful soon!
…
This post has been sumitted to Bird Photography Weekly #39 and Digiscoping Today Week 3.  Go check them out!
…
If you liked these images make sure to head on over to 10,000 Clicks, the 10,000 Birds photo-galleries page, and see our growing collection of galleries.
…
This post was originally published on 24 May 2009, but we hate to keep posts this good buried in the archives!
………