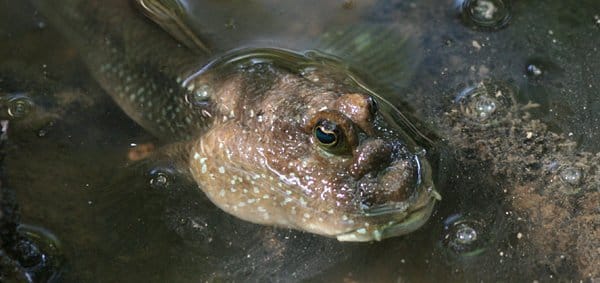 SINGAPORE, DECEMBER 2012 – Ask any birder where you should go birding in Singapore and the short list will always include Sungei Buloh Wetland Reserve, this city-state's finest wetlands. Winter can be particularly auspicious, since that's when migratory shorebirds descend upon the area. Since I was in Singapore in winter, Sungei Buloh seemed like the best place to kick off my introduction to Southeast Asian avifauna. My bus ride to Sungei Buloh was well over an hour long, made worse by my unfamiliarity with the system and the Chinese drivers' consistent unfamiliarity with the English language as I spoke it. When I did arrive, I still had a long, hot walk to the reserve itself. This presented the perfect opportunity to become acquainted with Singapore's common birds. Of course, I'd already encountered tons of Javan Mynas mixed with a few Commons. Also on the scene were a diversity of common doves and pigeons: Rock Pigeon, Spotted Dove, Zebra Dove, and Pink-necked Green Pigeon. That last bird is an absolute prismatic stunner, but you'd be surprised at how quickly it becomes mundane. I also pulled three species of tailorbird along with Asian Glossy Starling, Black-naped Oriole, and White-bellied Sea-Eagle en route. Also worth the walk was the shot at Baya Weavers along the road.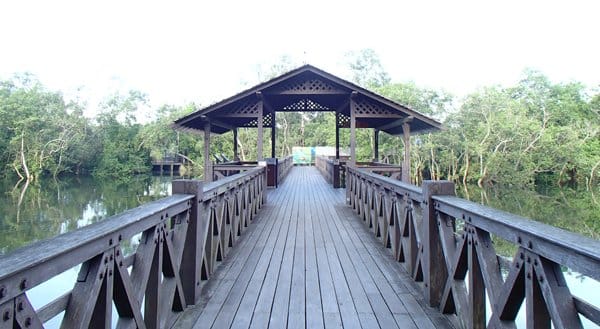 Welcome to Sungei Buloh!
The visitor center and facilities at Sungei Buloh are quite impressive, clearly designed with birders in mind. I went right to the main pool to get a ration of Old World shorebirds. Tringa sandpipers were in full effect throughout: Common Sandpiper, Common Greenshank, Marsh Sandpiper, and Common Redshank were joined here and elsewhere by Whimbrel, Eurasian Curlew, and Pacific Golden-Plover. The wetlands actually host a much higher diversity of shorebirds, but many of the more exotic sandpipers and the many other plover species had come and gone before mid-December.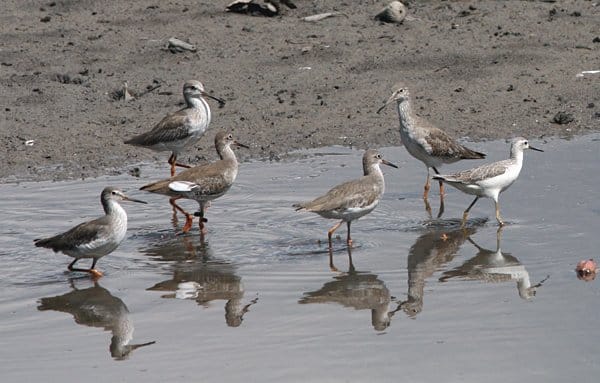 Common Redshanks and more
The big deal bird at Sungei Buloh the week I was there was not a sandpiper but a wader. Birdlife International has classified the Chinese Egret as Vulnerable, with researchers pegging the total population somewhere around 3,000. One of those rare egrets was consorting with the far more numerous Little Egrets, but fortunately I managed to find it. At least I think I did. I also found Great Egret, Intermediate Egret, Gray Heron, Purple Heron, and even one Yellow Bittern. Most interesting were the Milky Storks mixed in with the waders. Storks are always a welcome sight, but listers cannot in good conscience count these birds, which hang out in the wetlands during the day and fly back to the zoo every night. Guess the grub is good at the zoo.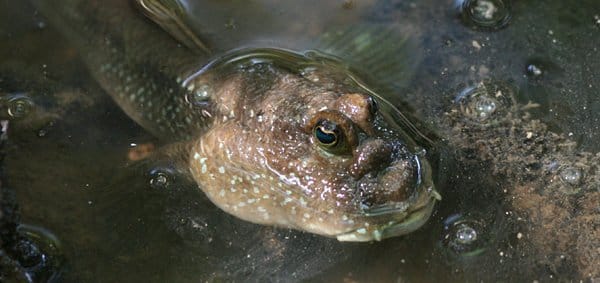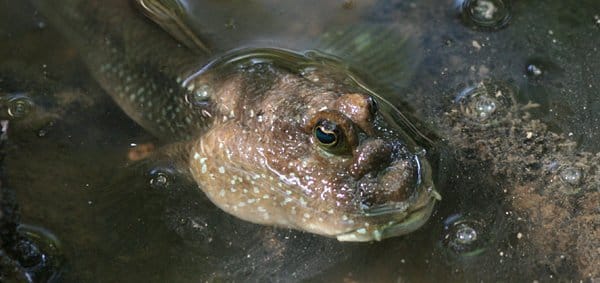 The magnificent Mudskipper, lord of the mangroves
Exploring the full extent of Sungei Buloh, as I did, requires a whole lot of walking. Despite the sweat dripping into my eyes, I spotted three of the area's kingfishers – White-throated, Black-capped Kingfisher, and Collared – two of the sunbirds – Olive-backed and Copper-throated – and solo artists like Emerald Dove, Indian Cuckoo, Common Iora, Pied Fantail, Scarlet-backed Flowerpecker, and Arctic Warbler. The bird I'm most proud of, though, is not the Chinese Egret but rather an owl I found by myself, a far too uncommon occurrence. That just makes the Buffy Fish Owl peering through the trees with its cold yellow stare that much sweeter.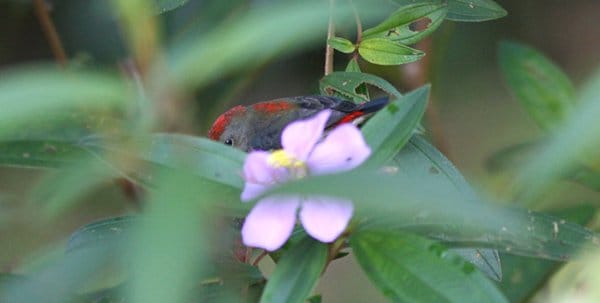 Scarlet-backed Flowerpecker hiding like all the other lovely birds
A long morning at Sungei Buloh was punctuated by a long walk back to the bus stop, which allowed me to add Long-tailed Shrike to the day list. All in all, I enjoyed Sungei Buloh, which is the kind of a special ecosystem that appeals to novice nature watchers and serious observers alike. December is a slow month compared to early and late winter, so plan accordingly. But do plan to visit, because Sungei Buloh is unlike any other place in Singapore.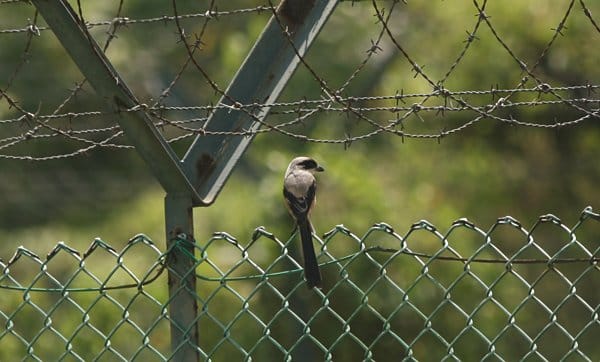 Long-tailed Shrikes look natural amidst razor wire
  TRIP LIST:  Yellow Bittern, Gray Heron, Purple Heron, Great Egret, Intermediate Egret, Chinese Egret, Little Egret, White-bellied Sea-Eagle, White-breasted Waterhen, Pacific Golden-Plover, Common Sandpiper, Common Greenshank, Marsh Sandpiper, Common Redshank, Whimbrel, Eurasian Curlew, Rock Pigeon, Spotted Dove, Emerald Dove, Zebra Dove, Pink-necked Pigeon, Indian Cuckoo, Buffy Fish-Owl, Black-nest Swiftlet, House Swift, White-throated Kingfisher, Black-capped Kingfisher, Collared Kingfisher, Common Flameback, Common Iora, Long-tailed Shrike, Black-naped Oriole, Pied Fantail, House Crow, Pacific Swallow, Yellow-vented Bulbul, Arctic Warbler, Dark-necked Tailorbird, Rufous-tailed Tailorbird, Ashy Tailorbird, Asian Glossy Starling, Javan Myna, Common Myna, Scarlet-backed Flowerpecker, Copper-throated Sunbird, Olive-backed Sunbird, Eurasian Tree Sparrow, Baya Weaver