If you are a birder and you visit Trinidad and Tobago you must go to the Caroni Swamp. Actually, scratch that. If you visit Trinidad and Tobago you must visit Caroni Swamp. Why? Because the Scarlet Ibis show is the best show in the country.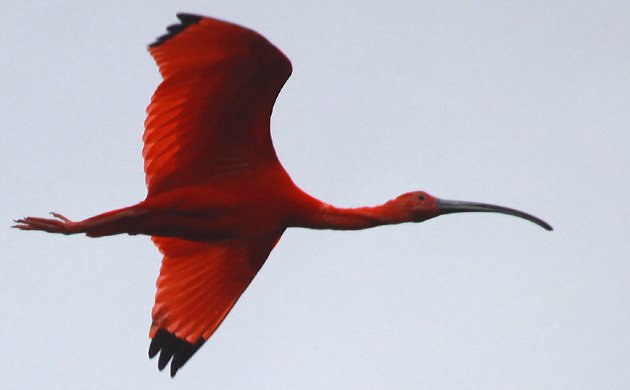 What's not to like about big, bright red, big-beaked, birds? Nothing, that's what. And there is no better place to see Eudocimus ruber than deep in the mangroves that make up Caroni Swamp. Just south of Port of Spain on the west coast of Trinidad, the Caroni Swamp is easily accessible and well serviced by tour companies that will take you out into the mangroves safely and efficiently.
But it wasn't always this way. Hunting of Scarlet Ibis for their feathers as well as drainage of portions of the swamp for rice harvesting was, at one time, putting what is now a major tourist destination in jeopardy. Fortunately, forward-thinkers prevailed, the site is now protected as a Ramsar Wetland, and the hunting of Scarlet Ibis has become a social taboo.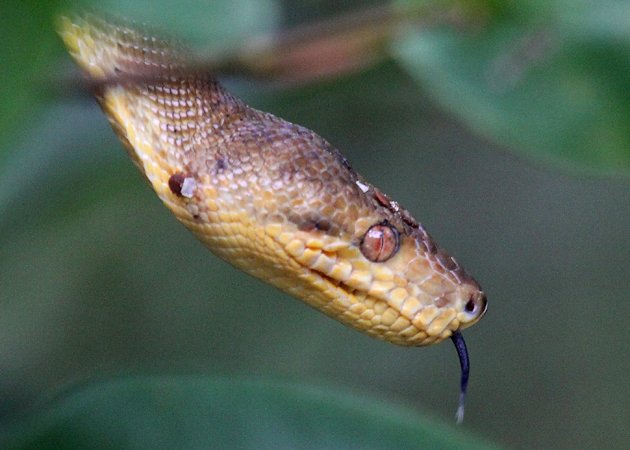 A tree boa in the Caroni Swamp which our guide called a Cook's Tree Boa but which I am relatively sure must be a Central American Tree Boa just based on range. Any herpetologists want to clear this up?
While there are many other things to see on a boat ride in Caroni Swamp like a variety of herons and egrets, snakes, kingfishers, Silky Anteaters (if you are extremely lucky), and, of course, the mangroves themselves, most people focus on the Scarlet Ibis. As one of two national birds of Trinidad and Tobago it is clear that the locals take pride in their Scarlet Ibis, and there were many doing the tour of Caroni Swamp on the day that I was there.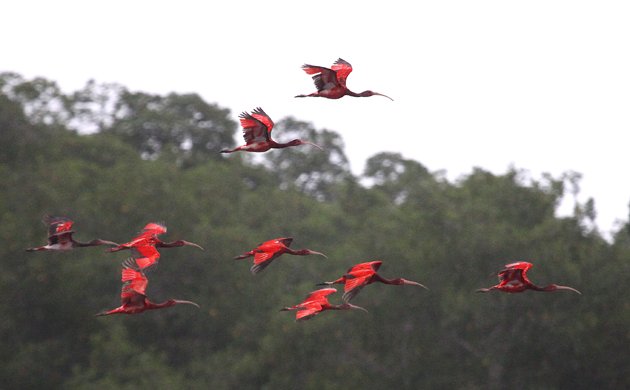 I visited Caroni Swamp on 19 July 2013, which is not exactly the ideal time of year to see lots of ibis come into their roosting area where the hordes of bright red birds on bright green foliage make it appear to be a particularly spectacular tropical Christmas. But despite being warned that the height of summer is not the best time to visit I and the folks I was with were wowed by the spectacle. Can you blame us?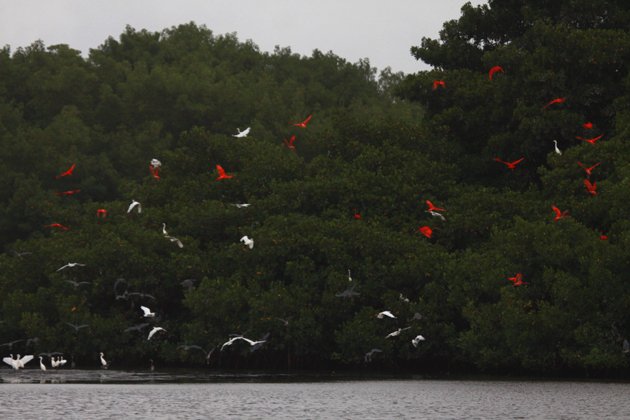 Scarlet Ibis roost in the Caroni Swamp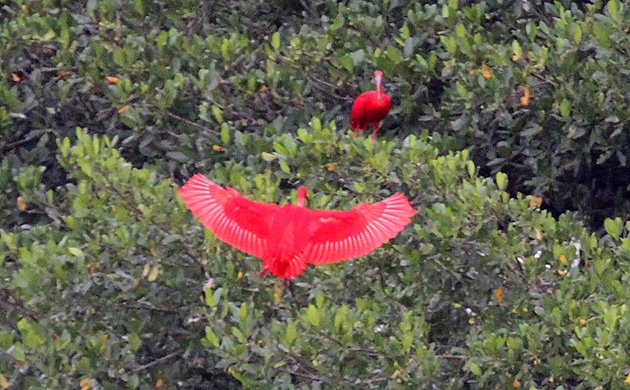 Heavily cropped shots of  Scarlet Ibis coming in to land both above and below.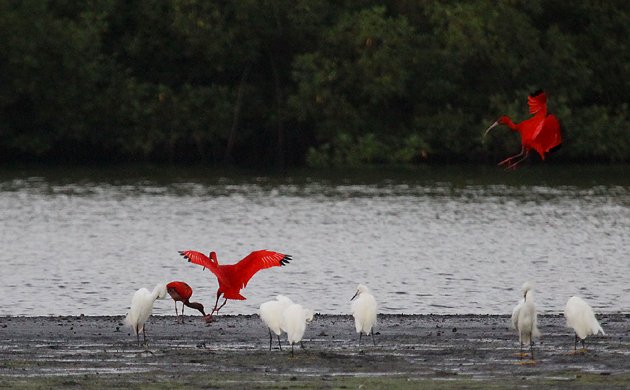 Visiting the Caroni Swamp and seeing the soul-satisfying scarlet of the sensational ibis was worth the trip to Trinidad and Tobago all by itself. That this was only one of the spectacular birding experiences I had on the trip should clue you in to just how great a visit to Trinidad and Tobago is. I'll finish this post with a couple more shots of Scarlet Ibis in flight, a sight that I hope you all get to see someday!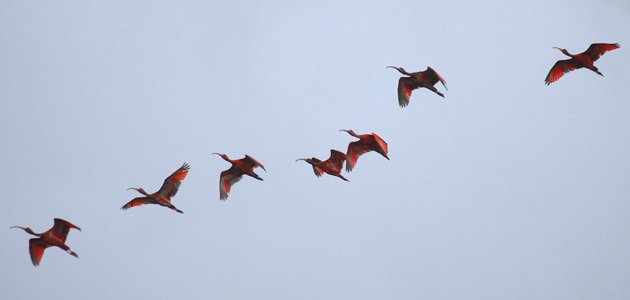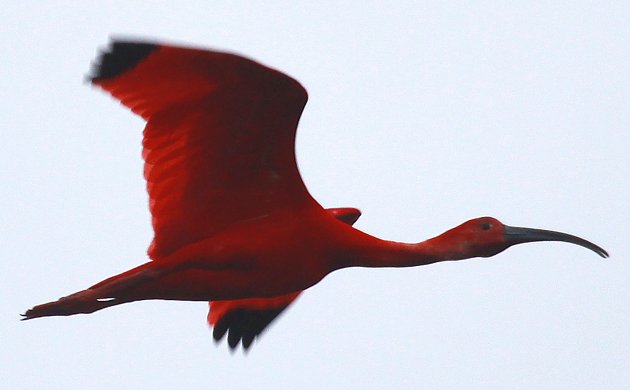 …
My visit to Trinidad and Tobago was sponsored by the Trinidad and Tobago Tourism Development Company but the views expressed in the blog posts regarding the trip are my own. For more information about visiting Trinidad and Tobago a good place to start is the official tourism website.
…